Minister for Health Simon Harris has said the photograph of children sleeping in a garda station upset everyone in the country and nobody could suggest it is any way right that it happened.
Speaking in Arklow, Mr Harris said: "I don't think there was anyone in the country who wasn't upset to see those scenes in Tallaght Garda Station.
"For any mother to feel that she needs to go to a garda station with her own children to seek emergency provision is obviously something that isn't right."
He added: "I don't think anyone could suggest that it is in any way right. But the Government's priority is on working to address the social housing shortage in this country." 
We need your consent to load this rte-player contentWe use rte-player to manage extra content that can set cookies on your device and collect data about your activity. Please review their details and accept them to load the content.Manage Preferences
Mr Harris said Minister for Housing Eoghan Murphy is working extraordinarily hard in that regard. 
He added that the Government wants to increase the social housing stock by 50,000 by 2021 and work is ongoing in that area.
'I don't think there was anyone in the country who wasn't upset to see those scenes' (audio only) pic.twitter.com/qOCauYPjeo

— RTÉ News (@rtenews) August 10, 2018
He said the Government will continue providing funding to the Dublin Region Homeless Executive and acknowledged that the Government is facing an ongoing challenge in relation to housing supply. 
He added there has been some success as 4,700 people exited homelessness last year 
Finding emergency accommodation is a daily challenge that State agencies are trying to solve, he said. 
Mr Harris said he is sure that Mr Murphy will want to find out what happened that the family ended up in the Garda station to avoid it happening again.
Earlier, homeless campaigner Fr Peter McVerry has said he was "shocked but not surprised" to see a homeless family sleeping in a garda station.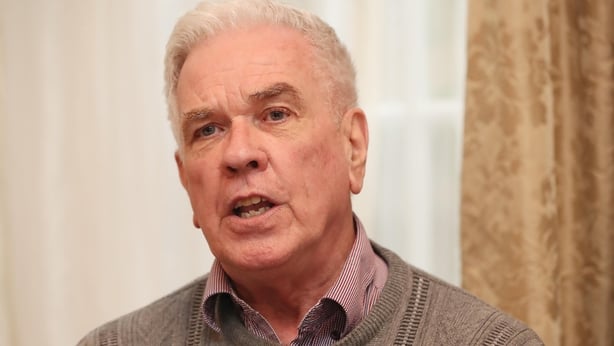 Speaking on RTÉ's Today with Miriam, he said that a family sleeping in a garda station was relatively frequent these days, and the only difference this time was that there were photographs.
He said situations such as this have been going on for some months.
Fr McVerry said the majority of families presenting as homeless are coming from the private rental sector, and that until the flow of people coming was stemmed, it would be like "trying to empty the bathwater with the tap still on".
He said the Government had no solution, and that the problem just gets worse and worse, adding that an "avalanche of homelessness" was coming down the road.
The Government was providing hubs, he said, but not nearly enough to cope with the crisis.
He said hubs were not ideal as families could not "root" in them.
Fr McVerry said the crisis was the worst it had ever been, adding that he predicted years ago that there would be a "tsunami of homelessness".
However, he said that his prediction amounted to around 5,000 people homeless, a number he said was not near the current figure.
Meanwhile, the Garda Representative Association has said that a garda station is "wholly unsuitable" accommodation for those experiencing homelessness.
GRA spokesperson John O'Keeffe said the association was horrified that a woman and her six children spent Wednesday night in a garda station.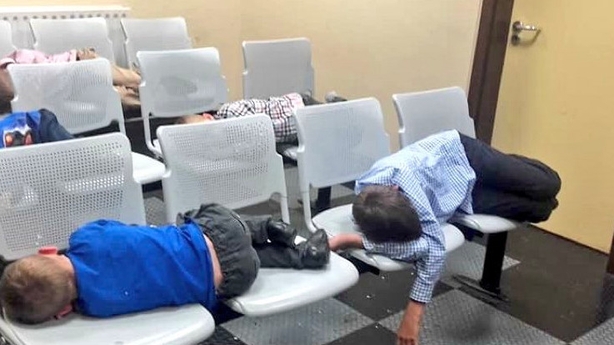 He said gardaí in Tallaght tried all available helplines to accommodate the family.
Mr O'Keeffe said there was not much gardaí could do apart from try to source accommodation.
He added that while garda stations were safe places, they could turn hostile at any moment and so were unsuitable for children.
Gardaí have had no training to deal with homeless people presenting at their stations, he said, and were "doing the best they could".
He said representations had been made to supervisors, but as of yet no plan had been put in place. He described the homeless crisis "a national shame".
Fianna Fáil housing spokesperson Darragh O'Brien has said he is to meet with Mr Murphy next week to discuss the practice of referring homeless families to garda stations.
Mr O'Brien said he wants to see a dedicated task force set up to come up with ways to make sure no other families have to spend the night at garda stations.
He described the sight of children sleeping on chairs at Tallaght Garda Station as a scandal.