The Ryanair elected pilot representatives in Ireland have accepted the airline's proposal for third party mediation without preconditions overseen by former director general of the Workplace Relations Commission Kieran Mulvey.
Earlier today, Ryanair had suggested that Mr Mulvey should act as a mediator in its dispute with pilots' union Fórsa as Irish-based pilots staged their fourth day of strike action.
The airline's Chief People Officer, Eddie Wilson, said Kieran Mulvey's experience and background could be a "positive influence".
The pilots say that subject to rostered duties, they are available on 14 August which they understand to be the first date on which Mr Mulvey will be available.
In a statement earlier today, pilots' union Fórsa said it "looks forward to talking to Kieran Mulvey about when a process could begin".
However next Friday's strike is still set to proceed.
Earlier, Ryanair's communications manager Kenny Jacobs said the airline would consider third-party involvement, and said it was difficult to negotiate when the union says it will meet "and then calls a strike".
Fórsa has defended a planned fifth day of strike action for next Friday, saying it is the pilots reacting to "no movement" in negotiations along with a threat of forced redundancies or relocation by the airline.
We need your consent to load this rte-player contentWe use rte-player to manage extra content that can set cookies on your device and collect data about your activity. Please review their details and accept them to load the content.Manage Preferences
This afternoon Ryanair announced on Twitter that it is to cancel 104 flights in and out of Belgium on Friday 10 August due to the strike by its pilots.
Its Swedish and Irish-based pilots are also set to strike on the same day while the German and Dutch pilots have not ruled joining the industrial action.
---
Read More:
Ryanair condemns fifth day of pilots' strike action
Ryanair pilots in the Netherlands back industrial action
Ryanair's German-based pilots back strike action
---
A quarter of Ryanair pilots based in Ireland staged their fourth one-day stoppage today, in a deepening row about terms and conditions.
Fórsa has also called a fifth day of strike action for next Friday 10 August, the same day as similar stoppages by Ryanair pilots in Belgium and Sweden.
The airline has criticised the action as needless and disruptive, saying it would disrupt another 20 flights and 3,500 customers during the peak travel period.
The airline's pilots in Germany and Holland have also overwhelmingly backed strike action, but have not yet confirmed any dates for stoppages.
Ryanair has condemned this fifth strike as irresponsible and disruptive to the thousands of passengers who will be affected during this peak travel period.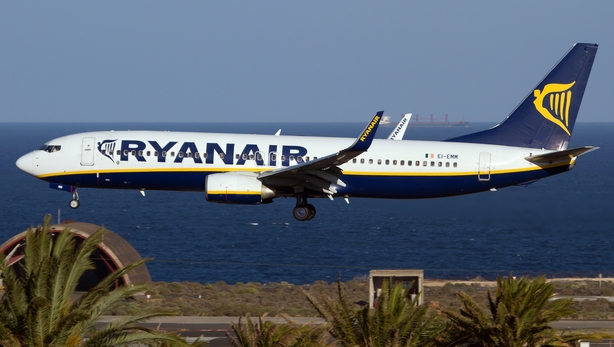 Management had invited Fórsa to meet next Tuesday, but those talks were subject to the union not calling any strikes ahead of the talks.
Fórsa's Communications Director Niall Shanahan said both sides in the pilots' dispute have been pushed further apart because of the actions of Ryanair.
Speaking on RTÉ's Morning Ireland he outlined why a fifth day of strike action has been planned.
"No progress has been made, and in the meantime there has been an added threat of either forced redundancy or relocation to Poland," he said.
He added: "That kind of approach to an industrial dispute merely pushes the parties further apart. Now the parties have been pushed further apart by the employer."
He said next Friday's strike is likely to impact the same number of flights and passengers as the previous strikes if they were to assess the pattern of the previous stoppages.