World boxing champion and former Olympic champion Katie Taylor has issued a statement after the shooting at Bray Boxing Club this week.
Father-of-three and grandfather Bobby Messett, 50, was killed in the attack.
Ms Taylor's father, Pete Taylor, 57, and another man, 35, were injured in the incident and taken to hospital for treatment.
Bray Boxing Club is where Ms Taylor trained during her amateur career.
In a statement released to The Irish Times this evening, Ms Taylor said:
"Following the horrific gun attack that took place in Bray Boxing Club early last Tuesday morning in which one man Bobby Messett was tragically killed and two others Ian Britton and my father Pete Taylor were seriously injured, there has been considerable public interest in all aspects of the event.
"However, for personal reasons as well as insuring clarity in future stories that will inevitably be written, I would like to make the following statement:
"First and foremost, I would like to wish my most heartfelt condolences to the family of Bobby Messett for their tragic loss. I can't imagine the despair or the sense of injustice they must be dealing with. I'm praying they know God's comfort in the hard days ahead.
We need your consent to load this rte-player contentWe use rte-player to manage extra content that can set cookies on your device and collect data about your activity. Please review their details and accept them to load the content.Manage Preferences
"For my Dad, I'm very thankful and relieved he made it through this horrific attack and is recovering well. I understand there is still a lot of uncertainty about the nature of the incident but I'm hoping the gardaí will get to the bottom of it very soon.
"As many of you know, I have been somewhat estranged from my Dad for a number of years now. I've had little contact with him in the last three years and no contact or association whatsoever with Bray Boxing Club since 2015.
"I have been appalled by the misuse of my name and image during the reporting of this incident in the media coverage, it has been reckless and irresponsible, and a deliberate attempt to inappropriately leverage my name to sell a story. I urge the media to leave me, my Mum and other family members out of this story.
"Finally, to Bobby's family: You didn't deserve this heartache, I'm so sorry for your loss."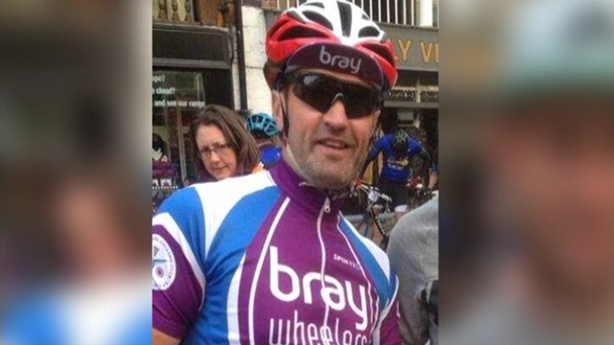 A gunman entered the Bray Boxing Club just before 7am on Tuesday morning and fired a number of shots.
It is believed he was wearing a high-visibility jacket and had his face covered.
The suspect then fled the scene in a van which was later found abandoned in Dublin.
Gardaí are trying to trace the movements of the van and a technical examination of the area has been carried out by crime scene examiners.
Bray Boxing Club was set up by Pete Taylor and is also home to other Olympic boxers, including former Irish champion Adam Nolan.