The Irish Times security and crime editor Conor Lally has told the Disclosures Tribunal that no garda member past or present had briefed him negatively on whistleblower Sergeant Maurice McCabe.
Mr Lally said he was extremely surprised to have been named by former garda press officer Superintendent David Taylor as one of 11 journalists the Supt alleges he negatively briefed about Sgt McCabe.
Mr Lally said he was claiming privilege on his discussions with Supt Taylor but he added that no member had ever attempted to engage him in negative briefing.
He also said that nobody in the guards ever spoke to him about the 2006 child sexual assault allegation against Sgt McCabe.
Mr Lally was also questioned about an interview he did with Ms D in February 2017 which was published in The Irish Times.
He said the idea for the article came about in the newsroom and he said it was organised independently of An Garda Síochána.
He said he became aware of Ms D's identity on the day they decided to do the interview but he said the information did not come from any guard.
Sgt McCabe has begun a legal action against The Irish Times over the article.
Michael McDowell, counsel for Sgt McCabe, said there were many things that Mr Lally did not check out for the piece and he said it was "replete with untruths".
Mr Lally said he would reject that completely.
The journalist also said he had heard of the Ms D complaint in 2010 or 2011 and that it was also doing the rounds in journalistic circles in 2013 and 2014.
The tribunal has adjourned for the day and Mr Lally will return tomorrow for further cross-examination.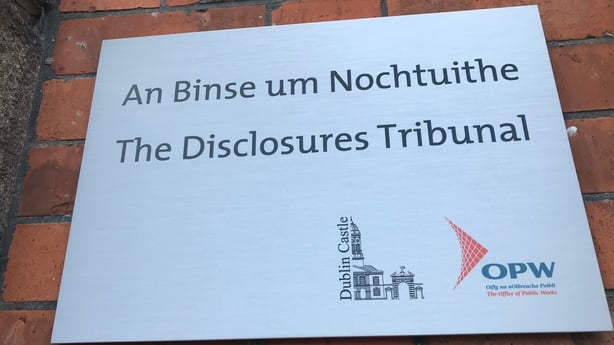 Earlier, the editor of the Irish Mail on Sunday told the tribunal that information from a reporter that Sgt McCabe had faced a child sexual assault allegation, most likely came from a garda source.
Conor O'Donnell said crime correspondent Debbie McCann proposed the story in early 2014 and he agreed to send her to the alleged victim's home to seek an interview.
Ms D made an allegation against Sgt McCabe in 2006, however the Director of Public Prosecutions dismissed it as not constituting an offence.
The inquiry has heard that Ms McCann called to Ms D's house and spoke to the girl's mother who indicated they were not willing to give an interview. The newspaper did not run any story.
Counsel for Sgt McCabe, Michael McDowell, put it to Mr O'Donnell that the visit to Ms D's home amounted to a substantial intrusion into someone's privacy.
Mr O'Donnell said he had confidence in the reporter to do the right job and approach the individual with sensitivity.
He agreed that Ms McCann's information most likely came from a garda source, but he said he did not enquire.
Counsel for another Irish Daily Mail reporter, Alison O'Reilly, suggested to Mr O'Donnell that a story "Garda whistleblower is a paedophile" was potentially explosive.
Mr O'Donnell said he could not say that would have been the story.
He said the interview request was a scoping exercise, and the story may never have run once further checks were carried out.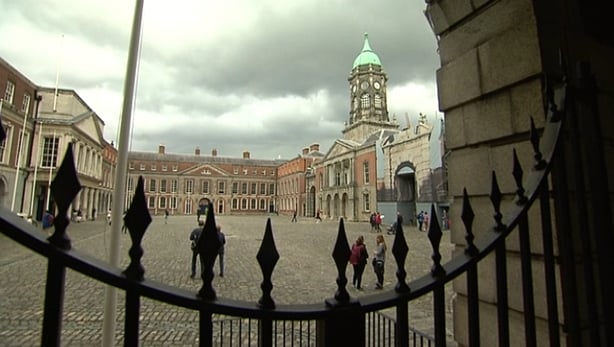 Group Editor of the Irish Mail newspapers, Sebastian Hamilton, told the inquiry that he only had editorial responsibility for the daily newspaper and not the Sunday paper.
He was asked about the evidence of Ms O'Reilly who has told the tribunal that Ms McCann told her that Mr Hamilton stopped the Ms D story running.
Mr Hamilton said that did not happen, the editorial process did not work like that because he was not responsible for the Sunday paper, and an article was never prepared for submission.
Mr Justice Peter Charleton suggested to Mr Hamilton that the company had taken sides and backed Ms McCann in the row between her and Ms O'Reilly, and he asked why.
Mr Hamilton said that was not a fair characterisation, but he said it did not make any logical sense to him that a reporter would say what Ms McCann was alleged to have said.
He said Ms O'Reilly had grievances against the Irish Mail on Sunday and had lodged three legal cases.
He said it was reasonable for the company to say they believed Ms O'Reilly's evidence was not true and may be motivated by the fact that she had what he called a substantial grievance against the company which remained unresolved.
Mr Hamilton was asked why the Mail group had not volunteered the information of the Ms D visit to tribunal which heard about it from other parties.
He said he could not give a helpful answer as he was not familiar with all the details but he said they were conscious of not breaching journalistic privilege.