A journalist has said former garda press officer Superintendent David Taylor told him that Nóirín O'Sullivan wanted to get her hands on the superintendent's phone as it was a "smoking gun" which linked her to an alleged smear campaign against Sergeant Maurice McCabe.
Michael Clifford of the Irish Examiner is giving evidence to the Disclosures Tribunal, which is examining the allegation of a smear campaign against the whistleblower.
Mr Clifford told the tribunal that he met Supt Taylor on two occasions, the first taking place in late August or early September 2016.
He said Supt Taylor told him that he believed a criminal investigation which was being carried out into him in relation to the unauthorised leaking of information, was linked to former commissioner O'Sullivan through her husband, who was on the investigating team.
Mr Clifford said Supt Taylor told him that he believed Ms O'Sullivan wanted to get her hands on his phone to destroy evidence linking her to the alleged campaign against Sgt McCabe.
The journalist said that at a second meeting Supt Taylor confirmed to him that text messages formed part of the smear campaign.
Mr Clifford said he was not 100% sure that Supt Taylor said these texts were sent to journalists but that he got the impression they were sent to senior gardaí.
The tribunal heard Mr Clifford emailed Supt Taylor a draft chapter of a book he was writing about Sgt McCabe in 2017, which made reference to the sending of hundreds, if not thousands, of text messages to media and garda personnel casting Sgt McCabe in a dark light.
The tribunal heard Supt Taylor replied to Mr Clifford but did not correct or contradict the information in relation to text messages.
Supt Taylor has told the inquiry that the smear campaign against Sgt McCabe was carried out verbally and was not done by text, email or in written form.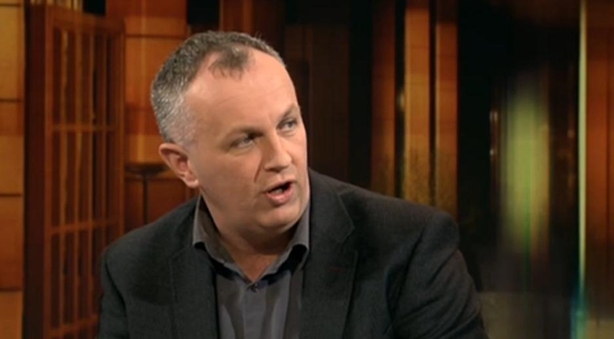 Lawyers for Supt Taylor put it to Mr Clifford that the superintendent accepted he had discussed Sgt McCabe with Mr Clifford, but said that he had spoken in general terms, and had not said he sent text messages briefing negatively against Sgt McCabe.
Mr Clifford said he could not be definitive about what Supt Taylor had said about text messages, and that he was not 100% sure.
However the journalist said he had no recollection of Supt Taylor saying the negative briefing was exclusively verbal.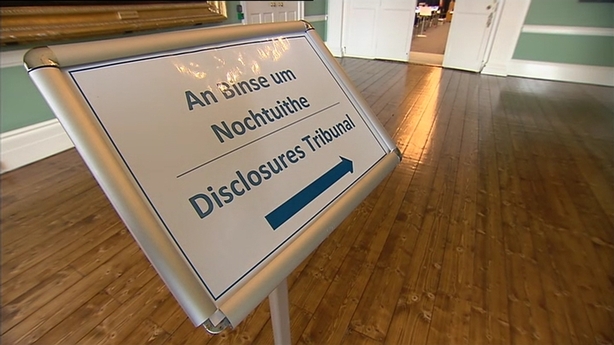 The tribunal heard that Mr Clifford did not take notes during his initial meeting with Supt Taylor as the Supt had asked him not to, but that he wrote a note later in relation to the meeting.
Lawyers for Ms O'Sullivan and former garda commissioner Martin Callinan asked Mr Clifford what checks he had carried out before publishing an article on 4 October 2016 about the protected disclosures containing the allegation of a smear campaign.
Mr Clifford said there was very little he could do in terms of checking the allegation.
He said the situation was unprecedented in that a serving Garda Superintendent was incriminating himself in a smear campaign to brand Sgt McCabe as a paedophile, for no other reason than to further his own career.
The Tribunal Chair, Mr Justice Peter Charleton, pointed out that Mr Clifford's note relating to his meeting with Supt Taylor stated that the superintendent had said he was following orders.
Mr Clifford said to check out the smear campaign allegation would have involved approaching Mr Callinan or Ms O'Sullivan.
Mr Clifford's lawyers also told the tribunal that no complaint had been made by anyone after the article was published in October 2016.
The former editor of the Irish Examiner Tim Vaughan has told the tribunal that he heard of rumours circulating about Sgt McCabe on two occasions, but that he did not take the information seriously.
Mr Vaughan said he overheard two men talking on a train in 2014 about Sgt McCabe and that the men made a reference to 'abuse' or 'abused'.
He said on another occasion an individual told him there were rumours circulating about Sgt McCabe in the context of sexual abuse.
Mr Vaughan said he asked Mr Clifford about it, who told him he had checked it out and reassured him there was nothing to it.
Mr Vaughan was also asked for his opinion about the issue of Journalistic Privilege.
He told the tribunal that there could be unforeseen consequences to a journalist waiving the confidentiality of a source in a situation where a source had identified themselves.
When questioned about the issue by Mr Justice Charleton, Mr Vaughan said if a journalist was seen to have their right to protect their source eroded, there could also be longer term consequences for the journalist.
This afternoon, Newstalk's courts correspondent told the tribunal that Supt Taylor never mentioned Sgt McCabe to him.
Frank Greaney was questioned about his time as crime correspondent for another radio station, 98fm, where he worked until November 2015.
Mr Greaney said he spoke regularly to Supt Taylor, but Sgt McCabe was never mentioned.
RTÉ reporter 'mystified' as to why he was named by Supt Taylor
RTÉ News journalist John Burke told the tribunal that he is mystified as to why Supt David Taylor named him as one of eleven journalists the superintendent alleges he negatively briefed about whistleblower Sgt Maurice McCabe.
Mr Burke said he is absolutely certain that it did not happen, and he said it would not have passed him by. He said he had very little contact with Supt Taylor, and any contact was brief, formal and formulaic.
Supt Taylor named John Burke in his statements to the tribunal and again during his evidence when he alleged that negative briefings with Mr Burke took place over the phone.
Mr Burke told the inquiry that he worked for RTÉ's This Week radio programme which is broadcast on Sundays.
He said he sent Supt Taylor and Garda head of communications, Andrew McLindon, queries by email and usually, there was no comment and he said generally, the programme got very little information from the Garda Press Office.
Mr Burke said he had never heard the sexual assault allegation made against Sgt McCabe.
Sgt McCabe's lawyer, Michael McDowell, suggested to Mr Burke that text records between him and Supt Taylor indicated a reasonably friendly relationship.
Mr Burke said there was a friendly tone but they were not friends. He also denied that he had suggested in a text that the two speak on a landline, so that the call would not be intercepted.
Mr Justice Peter Charleton said the tribunal did not have details from Supt Taylor about John Burke involving times, dates or places.
Supt Taylor's lawyer, Michael O'Higgins, put it to Mr Burke that Supt Taylor did brief him in the manner described.
Mr Burke said that was not the case and he said it implies a relationship contrary to how he would work.
The tribunal has adjourned until tomorrow.
We need your consent to load this rte-player contentWe use rte-player to manage extra content that can set cookies on your device and collect data about your activity. Please review their details and accept them to load the content.Manage Preferences