Labour Party leader Brendan Howlin has defended a Dáil contribution he made in February 2017 during which he outlined an allegation that then garda commissioner Nóirín O'Sullivan had briefed a journalist negatively about whistleblower Sergeant Maurice McCabe.
Mr Howlin told the tribunal today that he made the remarks in the Dáil on 8 February 2017 after a conversation with Irish Mail on Sunday journalist Alison O'Reilly.
Mr Howlin said today that Ms O'Reilly had told him that another Irish Mail on Sunday Journalist, Debbie McCann, had said to her that Ms O'Sullivan had given Ms McCann information claiming serious sexual misconduct on the part of Sgt McCabe.
Ms O'Sullivan and Ms McCann both deny any such conversation took place.
During evidence today Mr Howlin acknowledged that he should have used the word journalist in its singular form instead of the plural during his Dáil remarks.
Ms O'Reilly also gave evidence about the conversation to the tribunal earlier. She said that she accepted she was Mr Howlin's source for his Dáil remarks.
The tribunal has heard that Ms O'Reilly has confirmed the substance of the information she gave to Mr Howlin.
Mr Howlin said he believed it was creditable information that should be put into the public domain in relation to framing the terms of reference for an inquiry into the matter, which was being discussed at the time.
Lawyers for Ms O'Sullivan put it to Mr Howlin that his Dáil contribution was significant in that it was the first time an allegation of a direct briefing by Ms O'Sullivan had been made in public.
Conor Dignam, Counsel for Ms O'Sullivan, said Mr Howlin's comments established in the public narrative that Ms O'Sullivan was guilty of the offences of which she was charged.
He asked Mr Howlin if he accepted that the information being put before the Dáil was damaging to Ms O'Sullivan's reputation and position as garda commissioner, if it were to turn out to be incorrect.
Mr Howlin said that what he had said in the Dáil was no more damaging than the actual terms of reference for the tribunal that were being debated at the time, and that the mere creation of the tribunal would be damaging if it was all untrue.
However, he said there were reasons for the Oireachtas to unanimously cause the tribunal to be set up to investigate those matters.
Ms O'Sullivan has denied any knowledge of a smear campaign against Sgt McCabe.
Former Garda Press Officer Supt David Taylor has claimed that she was aware of such a campaign, which he says was directed by former garda commissioner Martin Callinan.
Mr Callinan also denies the claim.
Journalist alleges colleague made McCabe claims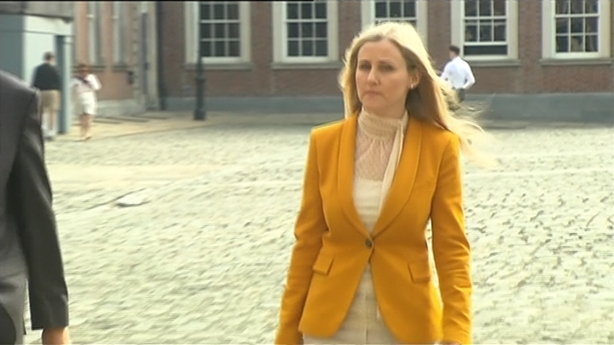 The tribunal heard earlier that a journalist at the Irish Daily Mail has alleged that a colleague told her that Sgt McCabe was a child abuser.
Ms O'Reilly gave evidence today that sometime in late 2013 or early 2014, her colleague Ms McCann told her not to mind Sgt McCabe as he was a child abuser.
The inquiry heard that Ms McCann does not deny having the conversations and saying that the allegation was covered up by gardaí.
Ms O'Reilly said Ms McCann said the sergeant had a falling out with his superiors and the reason he was raising his complaints was to get back at his employers.
She said Ms McCann told her she was getting the information from Supt David Taylor, Ms O'Sullivan and her father, who was a garda superintendent.
Counsel for the tribunal Patrick Marrinan said Ms McCann had not denied the contents of the conversations.
Ms McCann's lawyer, Hugh Mohan, said his client says the conversations were not briefings, but were discussions and Ms McCann says she did not negatively brief Ms O'Reilly.
He also said that Ms McCann says Ms O'Sullivan did not tell her anything about Sgt McCabe. In her evidence, Ms O'Sullivan also said she did not speak to Ms McCann about Sgt McCabe.
The inquiry heard that Ms McCann travelled to Cavan in February 2014 to try to get an interview with Ms D, who had made the original sexual assault complaint against Sgt McCabe.
This was dismissed by the Director of Public Prosecutions as not constituting a crime.
Ms D did not agree to an interview with Ms McCann.
Ms O'Reilly said Ms McCann later told her she had spoken with Ms D. This has been disputed by Ms D and Ms McCann.
The tribunal also heard that Ms O'Reilly has taken defamation and personal injury claims against her employer in relation to a separate issue.
Ms O'Reilly said those were legitimate claims and did not mean her tribunal statement was incorrect. Mr Mohan said the desired effect was to cause reputational damage to her employer.
In response to questions from tribunal chairman Mr Justice Peter Charleton, Mr Mohan said he would clarify further Ms McCann's instructions in response to Ms O'Reilly's claims.
Ms O'Reilly will return tomorrow for further questioning.
Campaign intensified after article, O'Doherty claims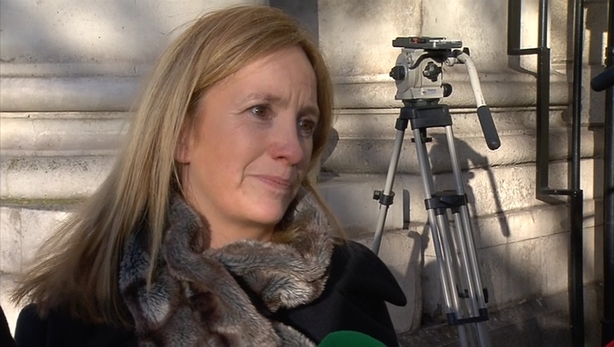 Earlier, journalist Gemma O'Doherty told tribunal that she believed an alleged smear campaign against Sgt McCabe intensified after she wrote an article in April 2013 in the Irish Independent about Mr Callinan having his penalty points quashed.
The tribunal is examining an allegation that Mr Callinan instructed Supt Taylor to brief the media negatively against Sgt McCabe. Mr Callinan denies the claim.
Ms O'Doherty told the tribunal that in the months following the news article, a Tusla file was created in error in relation to a false allegation against Sgt McCabe, and Mr Callinan made his "disgusting" comment in reference to the whistleblowers at the Public Accounts Committee.
Counsel for Mr Callinan, Mícheál O'Higgins, asked Ms O'Doherty if she had any evidence to suggest a link between Mr Callinan and the creation of the Tusla file or to support her claim of a smear campaign intensifying.
She repeated that it was her belief a campaign against Sgt McCabe by Garda Headquarters intensified after her story.
Mr O'Higgins said this claim was evidence of her making baseless and wild allegations, which were not grounded in actual facts.
He asked Ms O'Doherty if she had any view about the necessity to ascertain basic facts before forming opinions.
Ms O'Doherty told the tribunal her journalism stood for itself and that she always made sure facts were checked before she put information into the public domain.
Additional reporting by Sandra Hurley