The Government has said the homeless figures are stabilising with 29 fewer people in emergency accommodation last month.
The latest figures for April show 9,652 people in emergency accommodation, including 3,689 children.
The Department of Housing said that a "catergorisation issue" had arisen in March, and those figures were corrected so that those living in homes rather than emergency accommodation were not counted as homeless.
A total of 297 people had been taken off the latest figures on this basis, involving 18 households with a total of 45 people in Meath and 65 households with 252 people in Dublin.
The total number taken off list so far is 875, with 578 taken off in March.
Minister for Housing Eoghan Murphy said: "The report for April shows a reduction in the number of adults and families accessing emergency accommodation, which is welcome.
"I have said before that monthly reporting makes it difficult to identify any developing trends at an early stage, but from these figures it would seem that the presentation of new families in to emergency accommodation is stabilising."
However, he admitted that the number of children is up by 43 because although the number of families is smaller, they have more children.
Mr Murphy said new proposals to tackle the housing crisis will be put forward when two reports are completed by the Dublin Region Homeless Executive and the Inter-Agency Group established by the Housing Summit.
Earlier, the minister denied that the number of social homes built by local authorities had been overstated.
New analysis suggests that half of new social homes listed as local authority builds were bought from private developers.
The Department of Housing confirmed last month that the total number of homes built by local authorities was 780, but 386 were bought directly from a builder or developer.
In such circumstances, a private developer supplies the site, builds the homes and sells units, known as "turnkey", to the local authority.
Architect and housing policy analyst Mel Reynolds, who has analysed the figures, said the units should not be categorised as local authority builds as they were being privately purchased.
"The number of local authority builds has been overstated by almost 100% for last year," he said.
The homes are added to the social housing stock, but Mr Reynolds said that the State would have paid a premium for such properties at a time when local authorities already own enough land to build more than 45,000 new homes.
"If you are going to buy new social houses from the private sector you are competing with ordinary buyers and increasing the price of new homes," he added.
However, Minister Murphy described the claims as "splitting hairs".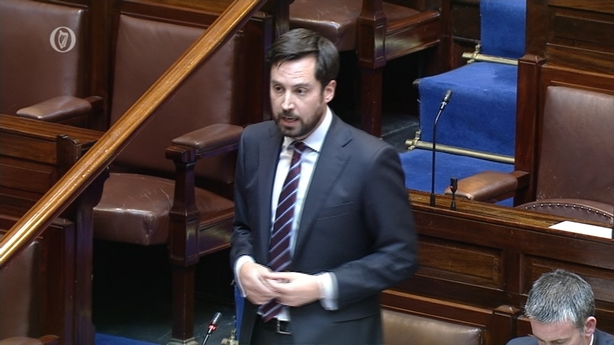 He said: "This isn't private purchasing. This is private build and delivery. People are making a false distinction between the idea that we are buying homes in finished housing estates and moving people in.
"The vast majority of approvals that come across my desk are where there is a site that may not have been built out if the local authority hadn't put the funding behind it. By doing that we get a number of houses built for people on the social housing list to occupy."
While the minister said the local authorities were not, in the main, buying already completed homes under the turnkey scheme, websites for a number of local authorities do invite expressions of interest from developers selling homes that are partially or fully complete.
Mr Murphy said the main distinction is that "turnkey" homes are built on private land.
He said: "Every piece of building that a local authority does will be done by a private contractor. This way we are doing it also where they have the land.
"Very soon we are going to start building affordable housing on local authority land but there are areas where the land is in the right place and it is owned privately."
The analysis suggests that in 2017 the number of houses built directly by local authorities was 394, while 11 local authorities directly built no homes at all, including South Dublin, Galway City, Longford, Monaghan and Offaly.
Darragh O'Brien, Fianna Fáil Spokesperson for Housing, described the new information as "very significant".
"I welcome delivery of houses, but those houses are being bought in a shrunken market already.
"I think the minister is hiding behind the headline figure - which is pathetic anyway at 780 - but when nearly 50% of those are being delivered simply by a local authority purchasing houses from a builder, there is a serious problem."
Sinn Féin's Housing Spokesperson Eoin Ó Broin accused the minister of "massaging the homeless figures again" so the figures do not go over the 10,000 mark.
He said the 297 children and adults that were taken off the list in April are in addition to 578 taken off in March.
Mr Ó Broin said: "So the Minister isn't making any progress in tackling this homeless issue. It's nearly a year since he assumed the role and manipulating the figures is about all he has achieved."
Meanwhile, the Simon Communities in Ireland said the numbers of people trapped in emergency accommodation remains far too high.
The housing and homeless organisation said it is also unclear why 317 people were removed from the April numbers.
Niamh Randall, Spokesperson for the Simon Communities said that it is deeply worrying to see so many people becoming trapped in emergency accommodation
"This is no way for people and families to live characterised by daily stress, trauma and uncertainty and impacting on health and well-being. These figures don't include rough sleepers or those in squats, women and children in refuges, or people who are 'hidden homeless'; those staying with family or friends as they have nowhere else to go, "she said.
Ms Randall said there are also many thousands more living with housing insecurity, living with daily uncertainty not knowing if they will have a home next week or next month.
She added that security of tenure and rent certainty are critical to prevent homelessness.
Additional reporting Louise Byrne