A Charities Regulator investigation has found that the company behind a €10 million art house cinema in Galway recorded "no income" over a ten year period, despite receiving donations from the public.
The cinema was the focus of an investigation by RTÉ's Prime Time and the Charity Regulator's inquiry was initiated on foot of revelations on the programme.
Almost €10m in public funds was spent on the building, which is now in control of a private company.
Solas - Galway Picture Palace Company CLG - which was the charity behind the Galway Picture Palace transferred its ownership of the Art House cinema to a private company.
We need your consent to load this rte-player contentWe use rte-player to manage extra content that can set cookies on your device and collect data about your activity. Please review their details and accept them to load the content.Manage Preferences
The Charity Regulator has concluded that it was transferred to Element Pictures without conducting an independent valuation of the building.
According to inspectors, the charity also did not engage in a competitive disposal process or source competitive bids within either the private or charitable sector for the building.
A report issued by the regulator says as a result, "inspectors were unable to verify whether the trustees had obtained the maximum benefit".
The regulator said the company did not "demonstrate adequate or reasonable levels of care".
It also concluded that the manner in which the charitable asset was handed over to a private company removed any opportunity for the asset to remain in the charitable sector.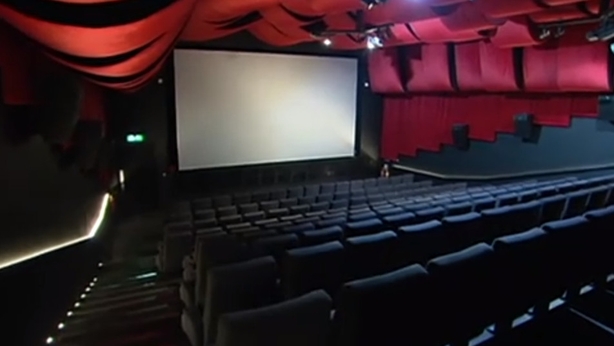 The auditor for Solas resigned at the end of 2016 citing concerns over how the charity was dealing with the Charity Regulator Authority's inquiry, but the regulator concludes in its report that there is no evidence that the charity trustees, "took action to address the corporate governance concerns of the retiring auditor".
More than €9m in public funds was committed to the project, included close to €2m from Galway City Council who purchased the site on which the cinema has been built.
Solas - Galway Picture Palace Company CLG entered into liquidation in July 2017; it did so despite the fact that it was at the time the subject of a statutory investigation under the Charities Act.
The report published today says that the charity did not inform the Charities Regulatory Authority on a timely basis that it had entered liquidation.
In its report the Charities Regulatory Authority recommends it should review the need for guidance in relation to trustees' legal duties in the management and control of their charities.