The chief superintendent who conducted a criminal investigation into Superintendent David Taylor has told the Disclosures Tribunal that an analysis of his phone showed a pattern of him disclosing unauthorised information to journalists.
The tribunal heard that a phone confiscated from Supt Taylor showed 11,000 contacts with journalists in a four-month period after he had been transferred from the Garda Press Office.
Chief Superintendent Francis Clerkin was appointed to conduct an investigation in 2014 after the Children's Ombudsman found that a member of An Garda Síochána had disseminated details of a child being taken into care contrary to garda policy and legislation.
Chief Supt Clerkin said the media story which appeared as an exclusive had not been authorised.
Analysis of Supt Taylor's phone found that the district officer in Tallaght had been in touch with Supt Taylor around the time of the child being taken into care and Supt Taylor had been in touch with a named journalist who published the exclusive.
Chief Supt Clerkin said there were 11,000 contacts between journalists and Supt Taylor on the phone in four months between September and December 2014.
There were 12 instances of unauthorised disclosures of information to journalists. This happened after he left the press office.
One of Supt Taylor's phones showed 2,800 contacts with Eavan Murray of the Irish Sun, comprising 24.7% of all contacts.
Other named journalists stored in his phone were John Mooney of the Sunday Times and Juno McEnroe of the Irish Examiner.
Chief Supt Clerkin said many of the text messages were wiped off the phone but Supt Taylor appeared to be passing on press clippings and critical incident reports.
He broadened out his investigation into Supt Taylor and alleged offences under Section 62 of An Garda Síochána Act.
He arrested Supt Taylor in May 2015. A file was sent to the DPP in August 2015 recommending prosecution but the DPP did not prosecute.
The tribunal heard claims that Supt Taylor was running a "parallel press office" after he was moved out of his role in the garda press office to the traffic division.
When continuing his evidence about the examination of Supt Taylor's phone records, Chief Supt Clerkin said Supt Taylor appeared to be continuing contact with certain journalists and acting as a press officer after he left the role.
He also said it appeared that Supt Taylor had been continually deleting texts from his phone as he went along.
Chief Supt Clerkin was also asked about a claim made by Supt Taylor's lawyer to a different investigation.
This suggested the Supt had been the subject of a targeted criminal investigation designed to access records that would otherwise have been unavailable to discredit him and or conduct an extensive trawl of his records to find any material harmful or prejudicial.
Chief Supt Clerkin said that was absolutely not the case.
He also denied that he had appointed former garda commissioner Nóirín O'Sullivan's husband - Detective Supt James McGowan - to the investigation team at her behest.
Earlier, the tribunal heard earlier that Supt David Taylor, felt he was "shafted" when he was moved by Ms O'Sullivan to the traffic division.
Civilian press officer Brenda O'Grady gave evidence that Supt Taylor was unhappy and annoyed with the transfer in 2014 and was concerned that he was moved so quickly.
She said he thought he it was a demotion and an insult to be moved to traffic. She said he was bitter and thought he had been shafted for some reason.
The tribunal heard that Ms O'Grady told the chief superintendent conducting a criminal investigation into Supt Taylor that he rang her and was "giving out" about Ms O'Sullivan and having a rant.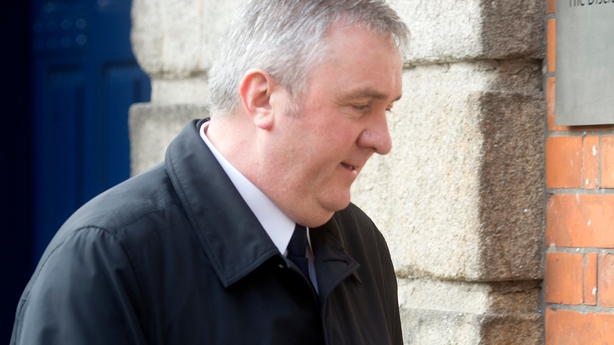 The tribunal also heard that in January 2015, Supt Taylor contacted Ms O'Grady and asked for the phone numbers of 600 journalists contained in the press office system.
Ms O'Grady said his phone had been taken from him and he did not have the numbers.
She said she printed off the list as he asked, but then had second thoughts and flagged it to her superior. She said she thought it was an inappropriate request.
Another civilian member of the Garda Press Office told the tribunal that Supt Taylor blamed former garda commissioner Ms O'Sullivan and the Director of Communications Andrew McLindon for his transfer out of the office.
Clerical officer Chrissie Fitzpatrick gave evidence of contact she had with Supt Taylor after he left the press office, including through text messages.
Ms Fitzpatrick said Supt Taylor felt he had been shafted and that he should not have been moved to the traffic division.
She said she believed he was angry, bitter and hurt about the move, and blamed Ms O'Sullivan and Mr McLindon for it.
The tribunal heard evidence in relation to text messages sent between Supt Taylor and Ms Fitzpatrick in June of 2014, during which Supt Taylor said he was "glad to be away from the impending car crash by her".
Ms Fitzpatrick told the tribunal that she took the "her" in the text to refer to Ms O'Sullivan.
The tribunal heard evidence in relation to another text in which the superintendent referred to being knocked off a mailing list for press releases by a sergeant in the press office.
The tribunal heard that in another text to Ms Fitzpatrick, Supt Taylor requested information about an incident, but said "do not let herself know".
Ms Fitzpatrick said she believed "herself" in the text, referred to the same sergeant whom he said had taken him off the mailing list.
The tribunal is investigating an alleged smear campaign against Sergeant Maurice McCabe.
Additional reporting Sinead Morris