A PSNI detective hunting the killers of a German backpacker says he only needs fractional pieces of evidence to bring the chief suspects to justice.
Munich teenager, Inga Maria Hauser was last seen alive 30 years ago, as she travelled by ferry from Scotland to Northern Ireland.
The 18-year-old's body was discovered two weeks later - on 20 April 1988 - in a remote part of Ballypatrick Forest on the outskirts of Ballycastle, Co Antrim.
No one has ever been convicted of her killing.
We need your consent to load this rte-player contentWe use rte-player to manage extra content that can set cookies on your device and collect data about your activity. Please review their details and accept them to load the content.Manage Preferences
Police believe a number of people may have been involved either directly or in the cover-up of what remains one of Northern Ireland's most high-profile unsolved murder cases.
A man in the rural area east of nearby Ballymoney was seen soon after the murder with scratches on his face, sparking concern in the community that he was involved.
Police also have a male DNA profile from the crime scene but have yet to secure a positive match.
On the 30th anniversary of Ms Hauser's disappearance, PSNI Detective Chief Superintendent Raymond Murray warned the killers that the net was closing.
"We are investigators and we keep an open mind but the evidence and the information and the intelligence that we have to date has led us to focus on a very, very small number of individuals," he said.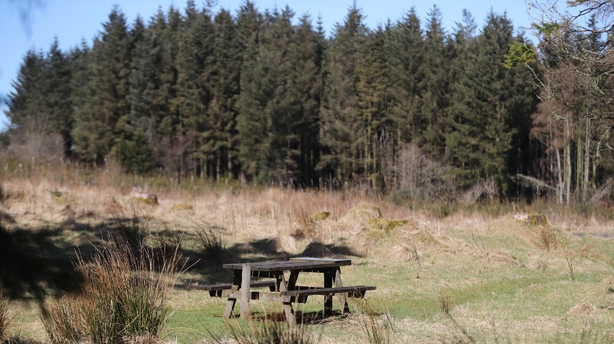 DCS Murray confirmed that all the suspects were still alive, though he declined to confirm whether they still lived in the north Antrim area.
"They will know who they are," he said.
The senior detective is heading a two-week awareness campaign in a bid to secure the last pieces of the evidential jigsaw.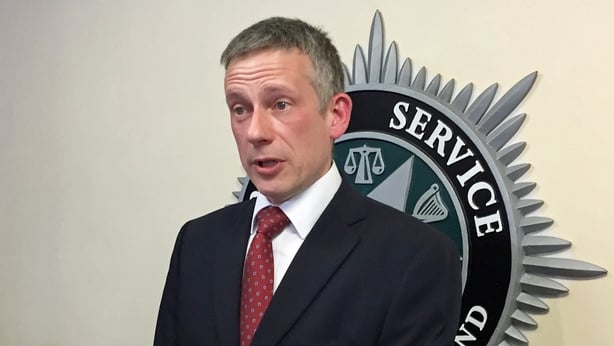 A number of years ago, in one of the largest DNA screenings ever undertaken in the UK, 2,000 samples failed to produce a definitive match to a male genetic profile found at the murder scene.
DCS Murray revealed that further DNA testing has been carried out and the results were expected within days.
"I think there are people out in the community who know exactly what happened, I think there are one or two who were possibly involved in the aftermath of this killing," he said.
"I think at least one of them is finding it very difficult to live with.
"We are all getting older, we are moving on - is this something that you want to take with you to your grave?
"Some people are like that, but some people are not, some people struggle and I think this person is struggling.
"It is not too late now to examine your own conscience and come forward to the police.
"What we need is just those few fractional pieces of evidence to help us complete the picture. We think we are close."
He added: "What if this was your daughter or granddaughter - subjected to a brutal and ruthless assault after arriving in a new country before being killed and left in a forest. Think of the fear and pain she felt, think of her family not having justice."
DCS Murray recently travelled to Munich to brief Ms Hauser's sister on developments. Her father Josef is now dead and her mother Almut is battling illness.
"Her father died and her mother in her illness still doesn't know who killed their daughter when she came to visit our land," he said.
"At a time when a lot of people wouldn't come - she did and she ended up paying for that with her life."
#psni detectives investigating the murder of Inga Maria Hauser hand out leaflets to passengers on ferry to Scotland pic.twitter.com/fcE3mMVQaM

— PSNI (@PoliceServiceNI) April 6, 2018
Mr Murray appealed for anyone who saw the teenager depart the ferry at Larne to come forward. He said she was wearing a distinctive floral dress and carrying a blue rucksack and a sleeping bag cover with a USAF badge on it.
She intended to travel to Dublin and had planned to catch a train from the ferry terminal to Belfast before carrying on her journey southward. Instead she was found dead in a forest north of Larne.
"She didn't make it as far as the railway platform and that was her intended destination in the port," said DCS Murray.
Prior to her death, the teenager travelled around England, from London to Bath and on to Liverpool. From Liverpool she journeyed to Preston and then northward to Inverness in Scotland. She then took the train to Glasgow and on to Stranraer.
DCS Murray said he wanted to hear from anyone who encountered her in Scotland.
The detective also revealed Ms Hauser's poignant last entry in her diary.
He said: "Her last notebook entry on April 6 reads: 'Went from Glasgow to Ayr and from there to Stranraer to get over to Ireland. Saw the sea. Beautiful and mysterious. Wonder where I stay tonight. Need more money.'
"Sadly, Inga's final resting place in Northern Ireland was in Ballypatrick Forest."