The new wording would give the Oireachtas the power to legislate for abortion and will be based on recommendations made by the Oireachtas Eighth Amendment Committee, including the legalisation of abortion on request through a GP-led service, up to 12 weeks of pregnancy.
Since the Committee concluded its work, there's been much discussion about recommendation nine in the final report which relates to pregnancy as a result of rape.
It is one of 13 recommendations which were made by the Citizens' Assembly and voted on by the all-party Oireachtas Committee. Needless to say, it has received much attention with many, both inside and outside the Dáil and Seanad questioning how the Committee arrived at the 12-week limit.
Citizens' Assembly Recommendation
It all began at the Citizens' Assembly. In April last year, it was asked to vote on reasons for which termination of pregnancy should be lawful in Ireland.
On gestational limitations, they were asked to give their views on whether terminations should be permitted up to 12 weeks' gestation only, up to 22 weeks, or with no restriction as to gestational age.

The majority of members (64%), recommended that no restriction as to reasons, should be lawful.
Of that group 48% chose 12 weeks.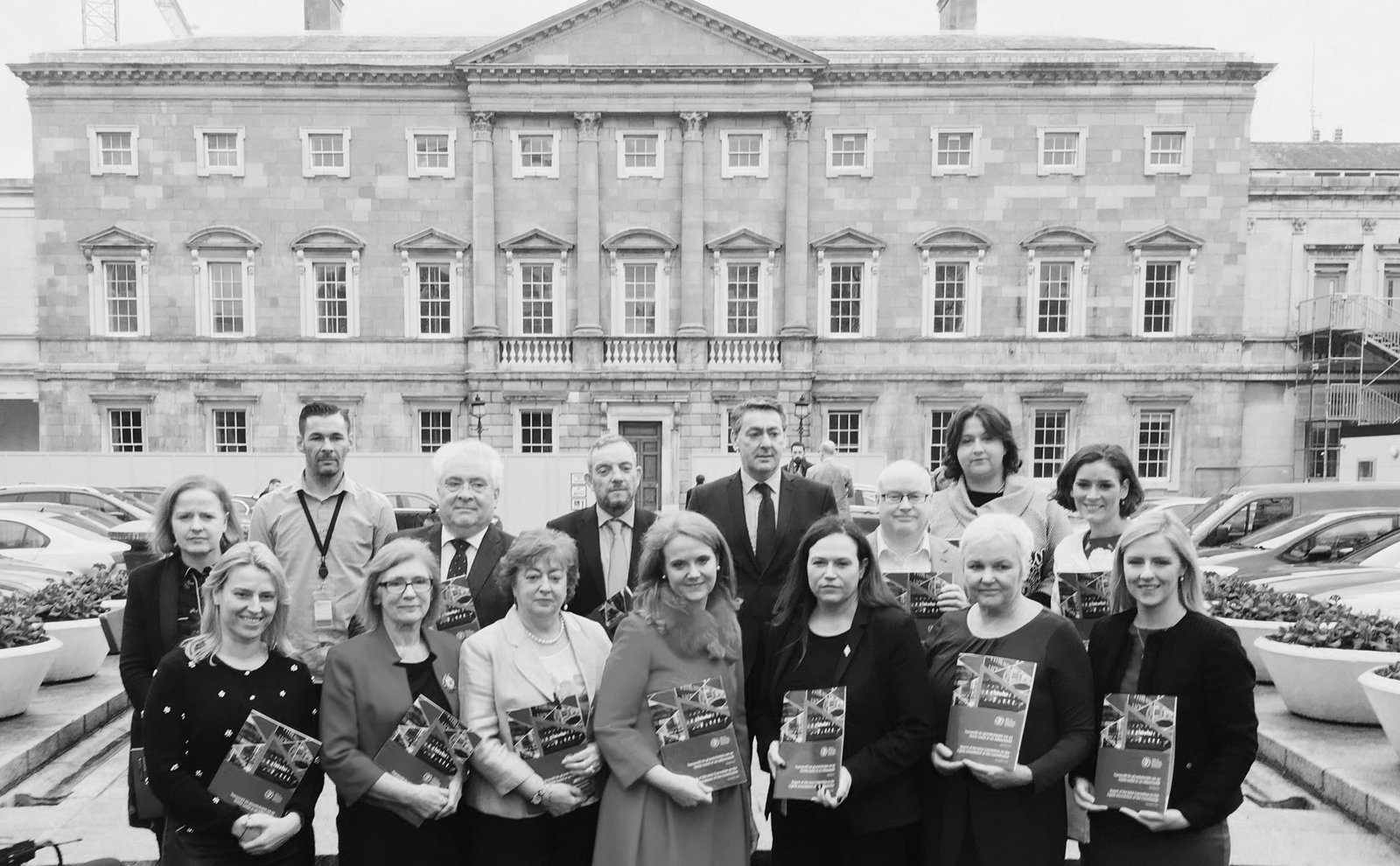 Rape
It was then over to the Oireachtas Committee on the Eighth Amendment to consider the Citizens' Assembly recommendations.
Among the witnesses before the Committee during its second module in October, was Noeline Blackwell, CEO of the Dublin Rape Crisis Centre.
She said that in 2016, 11 women disclosed pregnancies as a result of rape.
Four became pregnant and were parenting; three had terminations; one had miscarried; one had a child adopted; one had a child fostered and in one case the outcome was unknown.
"Actually, more people who have come into us over the years saying they are pregnant as a result of rape have gone on to parent rather than take terminations. It is the woman's decision in all cases. She is the main agent"
- Noeline Blackwell
Rape as grounds for termination was discussed by the Committee, including the length of time it takes to get offences that might justify abortion in such circumstances through the courts.
Head of Clinical services at the Dublin Rape Crisis Centre Angela McCarthy told members that one of the most difficult things for victims, is how long it takes for cases to get to court. "A conviction might not happen for up to three years", she said.
Noeline Blackwell said the verification process could only be compared to the process of being in court. "If a client is involved in the criminal justice system it impedes her progress personally in dealing with her trauma", she said.
The issue of proof was also discussed.
Kildare North TD and Co-Leader of the Social Democrats Catherine Murphy asked how one would legislate for cases that are difficult to prove and if a woman is not believed that her pregnancy is a result of rape.
Tom O'Malley of NUI Galway's Law faculty said another important policy decision in that situation would be who should be the first port of call.
He said that if rape was a specific ground then in all circumstances, somebody would have to decide whether the grounds had been satisfied or not.
Mr O'Malley gave the scenario of a person who says she's been the victim of a criminal offence but doesn't report it for two or three months down the road.
He told the Committee that if there was an insistence around validation and verification, then a special panel would be required.
"Obviously the matter could be stressful for everyone concerned, including the person who seeks the abortion", he said.
At the same meeting, Independent Deputy Clare Daly said most countries in Europe deal with the issue of rape by making abortion available in the first trimester without any restriction as to the reason.
The Center for Reproductive Rights, which is a global legal advocacy agency which aims to advance reproductive rights, furnished the Committee with briefing documents which included the time limits of EU countries where a woman's request for termination is legal.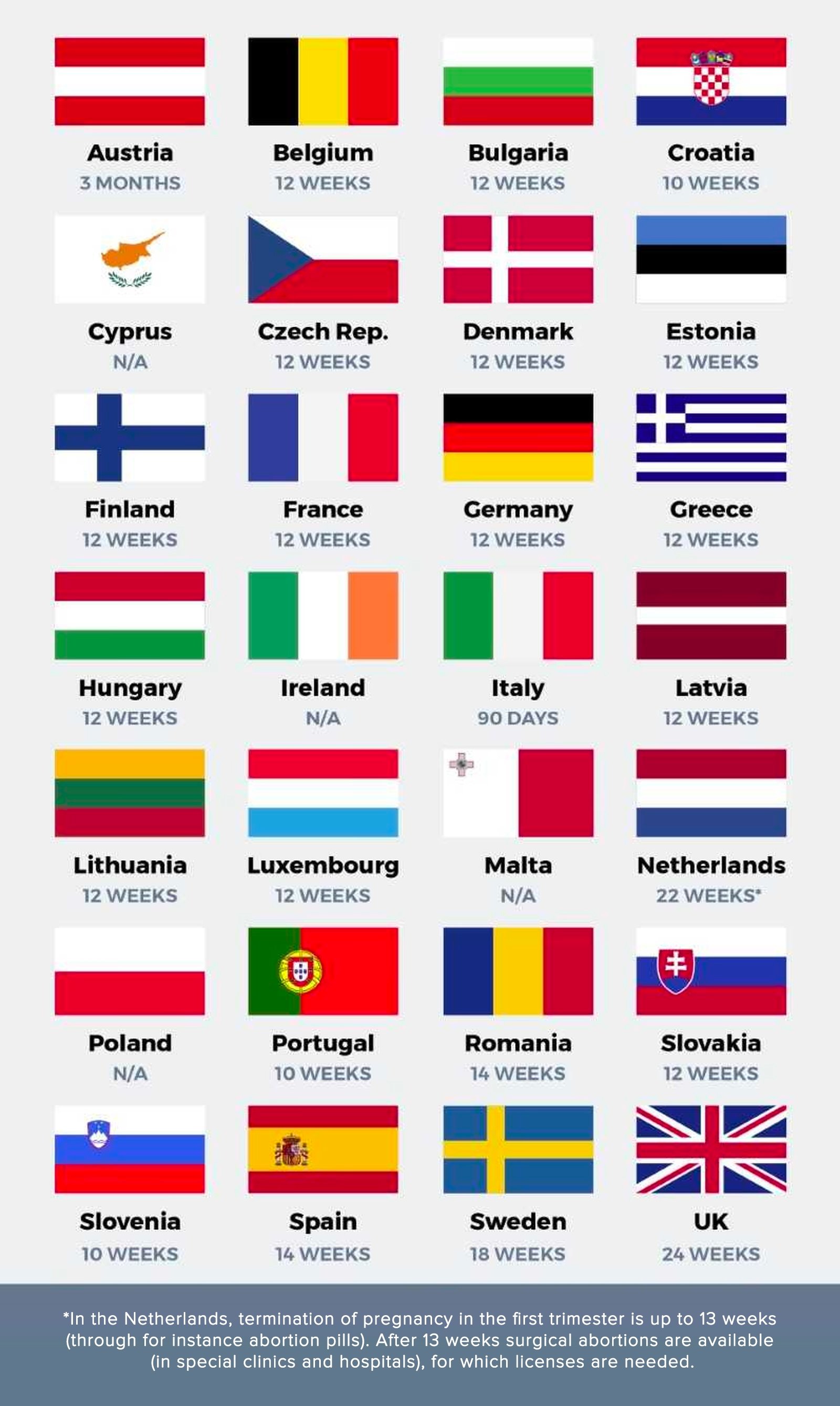 12 Weeks
The Citizens' Assembly recommendation of a 12-week gestational limit was explored a number times by the Committee.

Representatives of the maternity hospitals were among the witnesses asked about terminations before 12 weeks.
Fine Gael TD Kate O'Connell sought clarification on numerous issues from the Masters of the Rotunda and Holles Street; including when a baby's central nervous system develops, notably the heart.
Master of Holles Street Dr Rhona Mahony said the heart begins to develop as a tube very early on in pregnancy, then it develops into chambers.
"Although much of the development is complete by 12 weeks, it still has to grow and develop normally, so it is not sufficient to say that just because a heart starts to beat that its development is complete," she said.
Deputy O'Connell also queried use of the term "miscarriage".
Master of the Rotunda Dr Fergal Malone said 30% to 40% of all human conceptions end in a miscarriage. If the patient reaches 12 weeks they can be generally confident it's highly unlikely to be a miscarriage.
Dr Mahony echoed Malone's point and said the first trimester, the first 14 weeks of pregnancy, is when the risk of miscarriage is highest.
"The 12-week issue comes from the fact that at least one in five pregnancies will end in miscarriage in the first trimester," she said.
Minority Report
TDs and Senators seeking to retain the Eighth Amendment and who published their own minority report, point out that while the Eighth Amendment hadn't deterred some Irish women seeking abortions from travelling to Britain or elsewhere for abortions, the reported rates of Irish women having abortions were much lower than the rates of abortion where it is legal, and this indicates that the Eighth Amendment saves lives.
Deputies Peter Fitzpatrick and Mattie McGrath, and Senator Rónán Mullen argued for it to be retained. 
"...the Eighth Amendment has, we believe, saved and will continue to save countless lives, to judge from Ireland's low abortion rates compared with other countries...the Eighth Amendment provides the right context for protecting best health care for women, ensuring medics act ethically and with care for both mother and baby." 
The minority report points to analysis by consulting actuary Brendan Lynch, whose work can be seen on the Pro-Life Campaign website. He estimated that, taking 1994 as a starting point, over 100,000 people are alive due to the Eighth Amendment.
Published on 7 September 2016, the Lynch actuarial report showed the Irish abortion rate was dramatically lower than other EU countries at 5.2% - that estimation was based on the number of abortions on women from Ireland that take place mainly in England and Wales.
The report didn't address the number of women taking abortion pills, which would actually yield a higher figure, but neither did the Citizens' Assembly when it examined the issue a year later.
It was on the advice of the Citizens' Assembly Chairperson, the Honourable Mrs Justice Mary Laffoy, at the first sitting of the Oireachtas Eighth Committee, that members assessed the rising use of abortion pills in Ireland.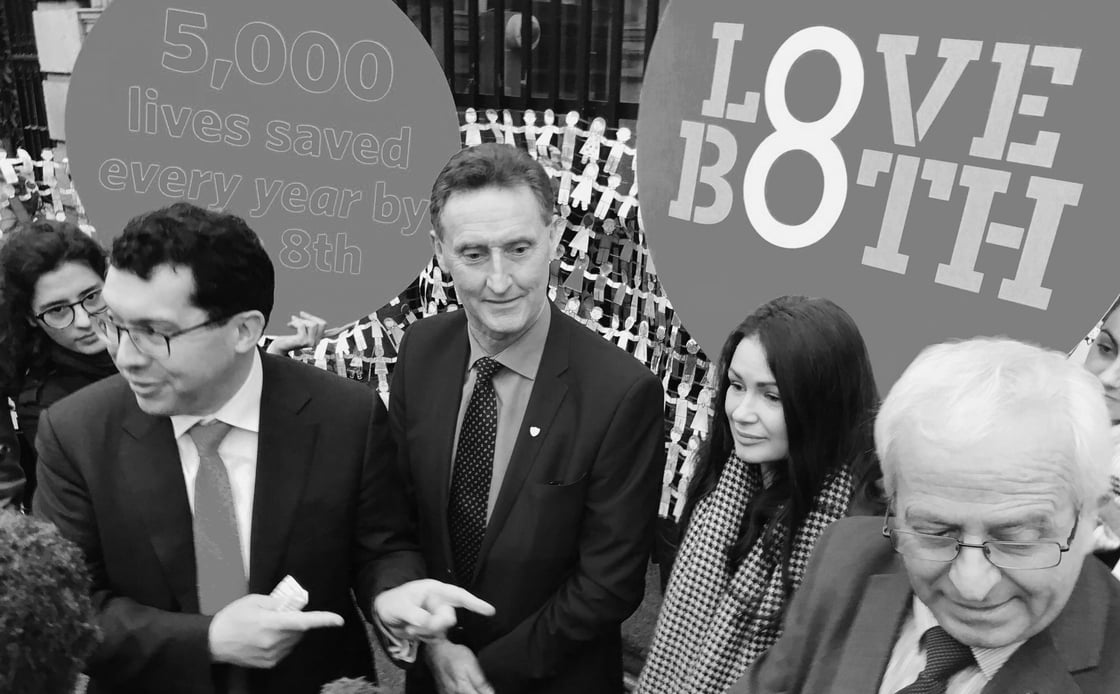 Abortion Pills
In October, the Assistant Professor at the Lyndon B. Johnson School of Public Affairs at the University of Texas addressed the Committee on the issue of online telemedicine.
Abigail Aiken was born and grew up in Northern Ireland and had been following abortion policy in both Northern Ireland and the Republic of Ireland for many years.
Her specific field of research is reproductive health policy, and she viewed it as important to the policy conversations happening in Ireland to design a research study to examine how women in Ireland access abortion despite the current law, whether the methods they use are safe and effective, and what experiences they have with the process.
Aiken explained her research question to Founder and Director of Women on Web Dr Rebecca Gomperts and she asked if the group would be willing to provide a de-identified dataset for Ireland.
When Gomperts agreed, Aiken conducted an independent analysis of the data.
The idea for the study was solely Aikens', and all analysis of the data was done by her, which is why she was asked to go before the Committee on 11 October.
184,000 women travelled to England and Wales from Ireland between 1970 and May 2016 to access abortion in a clinic.
Women have been accessing early medication abortion through Women on Web since 2007; the first year for which data is available is 2010.
548 women accessed abortion pills online in 2010, that figure rose to 1,748 in 2016. Those numbers include women from both Ireland and Northern Ireland.
Since 2014 other telemedicine services have become available so the 2015 and 2016 figures are lower.
The evidence shows that Irish women are requesting medication abortion through online telemedicine under 10 weeks of gestation.
In relation to Irish women travelling to England and Wales to access abortion services, 85% occur at under 10 weeks of gestation while 92% occur at under 13 weeks.
Demographics for Irish women accessing abortions online
Who are the Irish women accessing abortion online?
Between 2010 and 2015, women of all reproductive ages were represented.
The most common age groups being 30-34 years (26% of all requests) and 25-29 years (representing 24% of all requests).
The majority (63%) are mothers.
The majority (54%) were using contraception when they became pregnant.
44% were not using contraception.
2% reported requesting early medicaton abortion due to rape.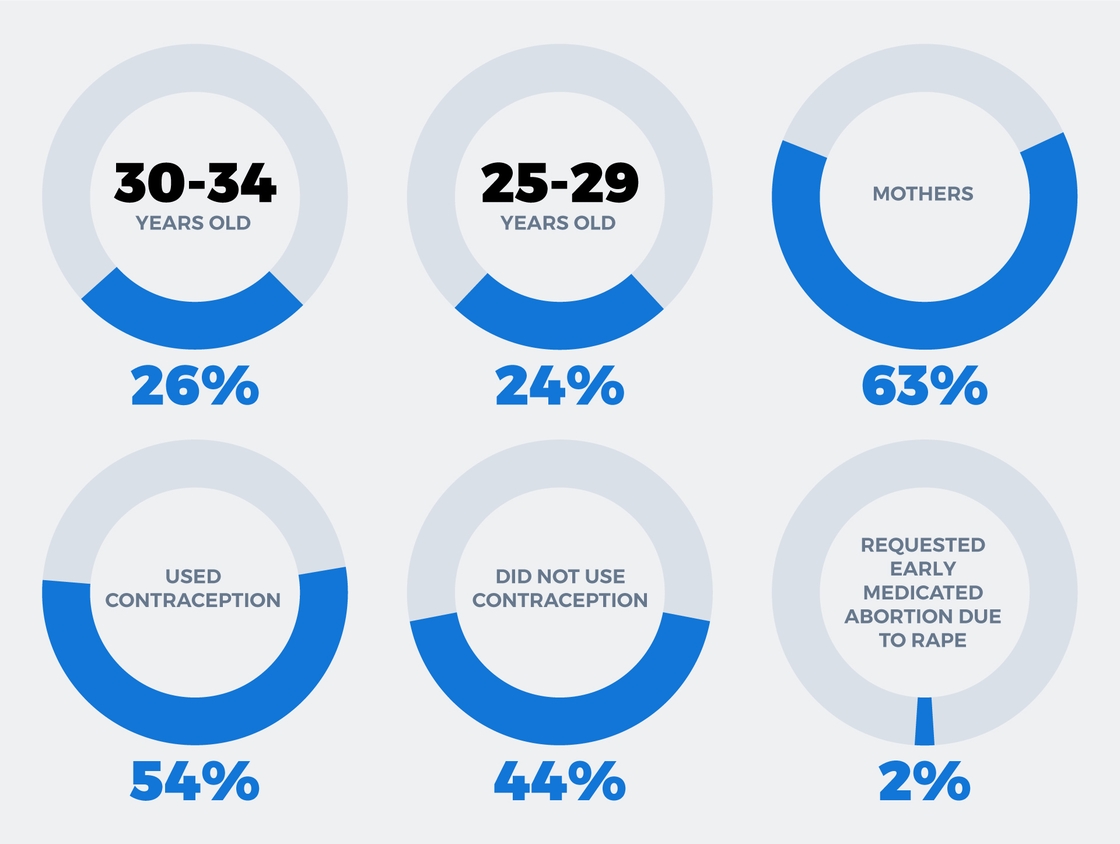 Abortion pill safety
Of the 1,000 Irish women who used Women on Web between 2010 and 2012, overall, 99% were able to end their pregnancy.
95% were able to do so without needing a surgical intervention to help complete the abortion.
3% received treatment for an adverse event, 2.6% were given antibiotics and less than 1% required a blood transfusion for very heavy bleeding.
No deaths were reported.
It must be borne in mind that outcomes are self-reported to Women on Web, therefore, Aiken says there's no way to judge whether the appropriate treatment was given or whether unnecessary treatments were given.
It's questionable whether the Committee would have foreseen members passing a recommendation to allow abortion up to 12 weeks through a GP-led service or in clinics here when it began its work last September.
However, the motion put to TDs and Senators in relation to recommendation nine - seeking termination of pregnancy without restriction up to 12 weeks for reasons of rape and incest - noted the complexities of legislating for terminations in such cases.
The examination of gestational limits took place during four-month hearings rather than at one sitting of the Committee.
While statistics on the use of abortion pills was arguably a turning point for some members, the issue of how to legislate for rape and incest appeared to sway 12 members to vote in favour of recommendation nine.
Five voted against.