The Chair of the Public Accounts Committee has said there has been a total of €15.6 million in uncollected over-payments of salaries and pensions across all Government departments for 2017.
Sean Fleming told the PAC that he had asked the Comptroller and Auditor General to prepare a chart across all departments.
He said he had received a 900-page document submitted yesterday evening, which had been circulated to the committee.
The committee had been told last week that the figure for unclaimed, unreturned salary overpayments by public servants was €4.6 million.
The figure came from the National Shared Service Office, which manages the payroll for the public service, excluding An Garda Síochána and the Health Service Executive.
However, it has emerged that overpayments reported in the appropriation accounts for shared services across all Government departments is €7.5 million.
Mr Fleming said teachers and gardaí were not included in this figure.
This amounted to another €8m of uncollected overpayments in salaries and pensions, bringing the total figure to €15.633m.
Mr Fleming said this was three times higher than the figure the PAC had discussed last week.
He said: "Everything that was said here last week was correct and accurate. It just wasn't the full picture."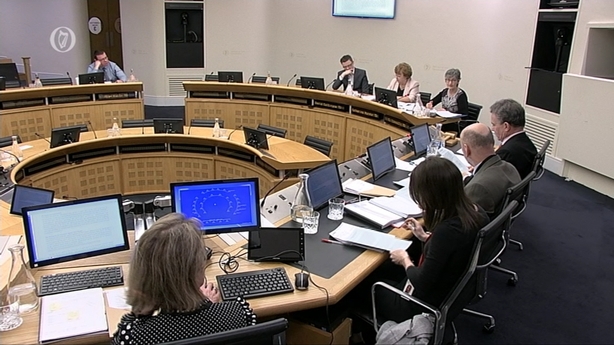 Breaking down the figures, Mr Fleming said the Revenue Commissioners had uncollected overpayments of in respect of 1,000 people including:
Department of Social Protection €3.2m
An Garda Síochána €1.8m
Department of Education and Skills €5.7m
Mr Fleming said he would write to the HSE for the equivalent figures for 2016 and 2017.
C&AG Seamus McCarthy said the figures shown included pensioners and employees of departments.
The committee's vice-chair Alan Kelly asked whether the calculations across the board were incorrect as they did not take into account payments under the Haddington Road Agreement.
Mr Fleming said that the HSE, Local Authorities, the Department of Education and Skills and the Oireachtas were not covered by the National Shared Services Office, while Mr McCarthy said the Department of Defence was included under National Shared Services but army pensions were not.
He said that while this would seem a bit unusual, there were obviously reasons for it.
Sinn Féin's David Cullinane said the full picture was needed by the committee even if this would take some time to obtain.
Mr Fleming said he would also write to the Department of Public Expenditure and Reform to ask about the overall strategy at the National Shared Services Office.