The Irish Council for Civil Liberties has told an Oireachtas committee that it has "grave concerns" over the use of the Public Services Card.
In a submission to the Oireachtas Employment Affairs and Social Protection Committee, the ICCL accused the Government of not being open about the impact on people's privacy.
It said: "That the card is compulsory for numerous essential services, and involves the storing of biometric data and the sharing of contents among state bodies … it is a particularly intense interference with privacy rights."
ICCL Executive Director Liam Herrick told the committee that it was clear that the PSC is compulsory, as it is the only form of identity for benefits and services, such as child benefit, driver licence applications, and student grants.
The ICCL also told the committee that the legislative basis for the card is unclear and that there is no dedicated independent mechanism tasked with overseeing the process beyond the Data Protection Commissioner.
Mr Herrick said the extension of use for the card marks a significant policy change and this should be provided for in legislation debated in the Dáil.
The ICCL also cited a prominent case where a woman's pension was suspended after she refused to register for the PSC.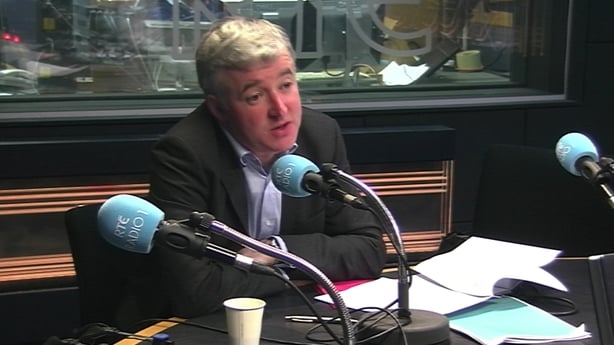 "Digital Rights Ireland referred her to a solicitor and her pension has now been restored. Despite this, we are still hearing reports from the public regarding the refusal of State agencies to provide services without the PSC though without clear consistency in practice," according to the submission.
The ICCL said they are further concerned at the possibility that the PSC will turn into a national identity card by default.
"Evidence from other countries demonstrates how the availability to the state of mass data collection technology presents the potential for targeting of minority and marginalised populations," the ICCL submission read.
Mr Herrick said the card should not be further extended pending an investigation by the Data Protection Commissioner.
Speaking earlier on RTÉ's Morning Ireland, Mr Herrick said that from March, those applying for a driving licence will come under the card system, with passport applications to follow later in the year.
Mr Herrick said this will bring in categories of people who are not dependent on, or possibly do not receive, social protection payments.
He said that the 2005 Social Welfare Act does not allow for the card in its current form and there have been piecemeal amendments to legislation over the years to gradually extend the range of the scheme.