Taoiseach Leo Varadkar has said he will be campaigning for more liberal abortion laws in the forthcoming referendum on the repeal of the Eighth Amendment.
He was speaking in Davos, Switzerland, as he attended the World Economic Forum - two days ahead of a special Cabinet meeting on the terms of the promised referendum. 
In an interview on BBC, Mr Varadkar said he believed the country's current abortion laws are too restrictive and indicated he would support liberalisation.
He said: "We will have that referendum, hopefully in the summer and we should be in a position to make a decision on that in Government next week."
When asked if he will be campaigning for the abortion laws to be relaxed, Mr Varadkar replied: "I'll be campaigning for them to be changed and to be liberalised, yes". 
He was asked if his views had changed since 2014, when he said he was pro-life.
We need your consent to load this rte-player contentWe use rte-player to manage extra content that can set cookies on your device and collect data about your activity. Please review their details and accept them to load the content.Manage Preferences
He replied: "I suppose in that period I think it's fair to say that my own views on this matter have evolved but I think sometimes that term pro-life and pro-choice can be misunderstood, you know, I think even people who are in favour of abortion in certain circumstances are pro-life, you know.
"I still believe in life but I understand that there are circumstances under which pregnancies can't continue," said Mr Varadkar.
When asked if he was prepared to say he was pro-choice, Mr Varadkar said: "What do those words even mean? Every single person I know who says they're pro-choice believes in some sort of restriction. These terms pro-life and pro-choice don't really comprehend the complexity of this issue, which is a very private and personal one and one I think that contains a lot of grey areas."  
A spokesperson for the Taoiseach said Mr Varadkar will set out his views on the Eighth Amendment after Monday's special Cabinet meeting.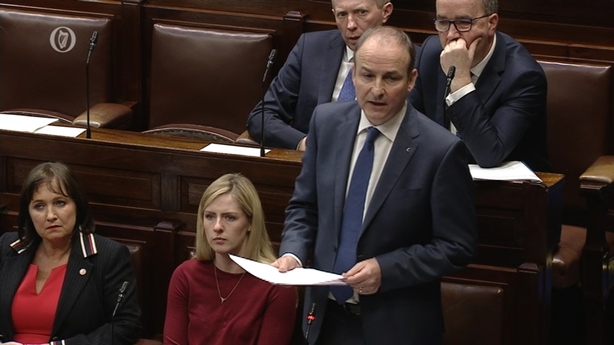 Earlier this month, the leader of Fianna Fáil Micheál Martin (above) told the Dáil he favoured repealing the Eighth Amendment. He also said he favoured the proposal to allow terminations without restriction up to 12 weeks.
Mr Martin said he had arrived at the decision following a "long period of reflection" after reading the Oireachtas Committee on the Eighth's report, and for many different reasons.
At the recent Fianna Fáil parliamentary party meeting, members voted to oppose repealing the Eighth Amendment.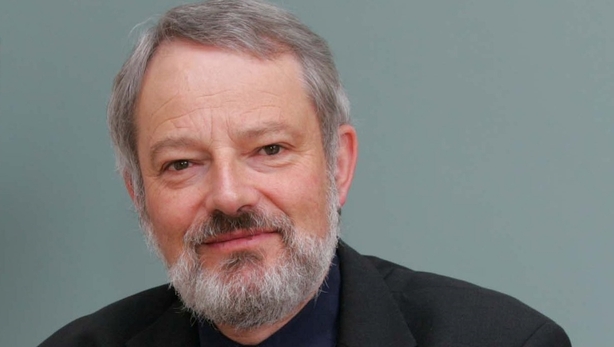 Meanwhile, a Catholic bishop has warned that the same arguments which are now being used to justify abortion will be used to justify ending the lives of frail older people and individuals with significant disability.  
Sligo-based Bishop Kevin Doran (above), who chairs the national Catholic bishops' bioethics committee, made his comments in a pastoral letter to his diocese of Elphin.
"This is the final frontier," the bishop declared.  "If we cross it, there will be no easy way back."
He added that if the electorate were to simply remove the Eighth Amendment governments would be left entirely free to introduce whatever abortion scheme they choose at any time in the future.
The bishop urged members of his diocese to politely lobby their politicians to defend the right to life of the unborn. 
The diocese of Elphin covers parts of Counties Sligo, Roscommon, Westmeath and Galway.