It is the oldest still functioning postal headquarters in the world and the General Post Office in Dublin is celebrating the 200th anniversary of its opening on O'Connell Street.
A reenactment of its opening by Sir Edward Lees, Post Office Secretary at the time, was performed by actors from Fishamble Theatre to mark the bicentenary.
Since it opened on 6 January 1818, the GPO has been a centre of communications and commerce, the headquarters of a revolution, and part and parcel of Dublin city.
Stephen Ferguson, Assistant Secretary with An Post said: "There was an expectation that the post office would be serving people for the next 50, 100 years, but 200 years is quite a long time, and let's hope we can go on a little longer than that too."
A new stamp based on an 1820 engraved image of the building by Robert Havell and Son has been issued to commemorate the bicentenary.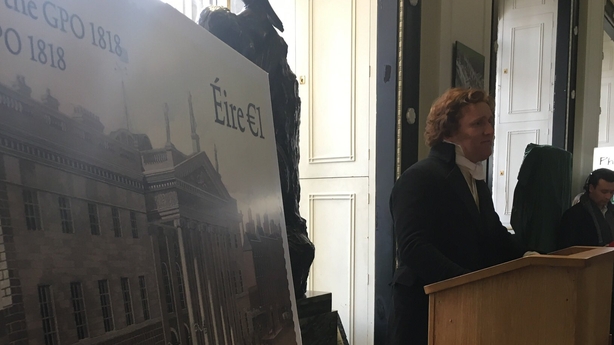 The GPO was originally located in College Green and as the postal service expanded a decision was made to move to O'Connell Street.
Francis Johnston, an architect from Armagh, was given the job of designing what is now one of Dublin's most iconic buildings.
"It gives the street a fine, classical elegance," Mr Ferguson said. "You have a classical exterior and a beautiful art deco interior, so architecturally it's a very interesting building."
It was chosen to be the headquarters of the 1916 rebellion, an event commemorated on its doorstep annually.
"The way rebels today might take control of the internet, in those days, the 1916 rebels said 'Let's take over the post office and we will control the communications with the government and with Britain at the time.'"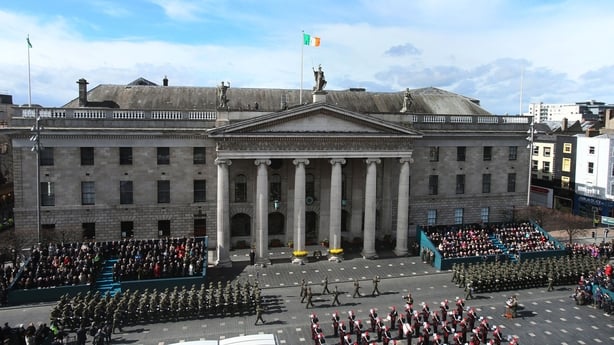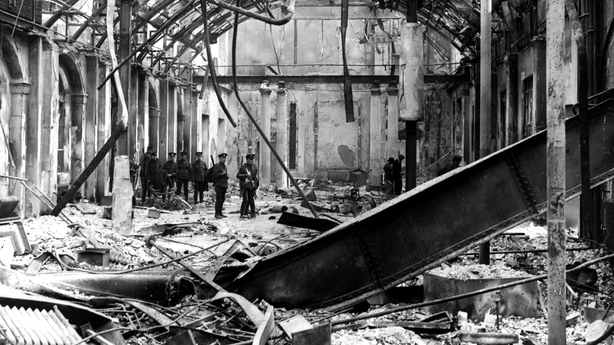 In 1840, a postage stamp cost one penny. The postal service in Ireland was efficient and reliable. It kept people in touch with their friends and relatives, particularly important for Irish people who had so many loved ones living throughout the world.
Will the GPO still be a post office in 200 years' time? Mr Ferguson believes it has a long future ahead.
He said: "The post office is essentially a communications business, and as times change, the post office develops too.
"We have had letters for a long time, and we still have them but things like internet business; with everyone ordering and buying goods online, you still need somebody to deliver them and the post office is the best organisation to do that."
A specially commissioned play, written by Colin Murphy, will run every hour from 11am on Saturday in the main hall of the GPO. Admission is free.