The leader of the Catholic Church in Ireland, Archbishop Éamon Martin, has urged believers to respectfully lobby their public representatives not to proceed with the proposed relaxation of the Republic's abortion laws.
In a pastoral message for the New Year, Dr Martin reiterated church teaching that ending an unborn child's life is "always evil and can never be justified".
On 20 December, the Oireachtas Committee on the Eighth Amendment launched its final report, recommending the repeal of Article 40.3.3.
The Primate of all Ireland warned that the recent Oireachtas Committee proposals - including the legalisation of abortion without restriction up to 12 weeks' gestation - would lead to "a very liberal abortion regime".
He urged Catholics to resist what he called "strong pressures to remain silent" and not to be afraid to give witness to every person's equal right to life from conception until natural death.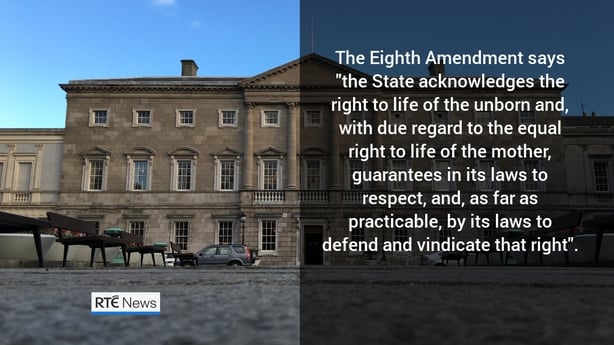 "Speak to your families, your children and grandchildren, friends and colleagues about cherishing the precious gift of life at all times from conception to natural death," said Dr Martin.
"Speak the truth about life, and speak it with love. Despite the strong pressures to remain silent, do not be afraid to witness to the equality of all life in private conversations and public discussions in the coming months.
"As citizens committed to the common good, you have a democratic right to make your views known, respectfully, to our public representatives," said Dr Martin.