The Department of Housing has said Conor Skehan has been asked to stay on as Chair of the Housing Authority on a temporary basis.
Mr Skehan drew criticism earlier this week when he suggested that some people were "gaming the system" by declaring themselves as homeless in order to secure a home ahead of others on council waiting lists.
Minister for Housing Eoghan Murphy announced his reappointment earlier this afternoon.
The Minister also appointed Fiona Lawless and reappointed Mary Hurley, John Burke, Donal McManus, Tony O'Brien and John O'Connor to the Housing Agency board.
The Department has said that as soon as a suitable replacement has been identified "through the normal Public Appointment Service arrangements, the Department will then make the necessary order to appoint him or her in Mr Skehan's place".
The decision has drawn criticism from Opposition parties, with Sinn Féin's housing spokesperson Eoin Ó Broin saying it is "hard to understand".
Mr Ó Broin said Mr Skehan's "recent comments about homeless families 'gaming the system' crossed an important line".
He added: "Not only were his comments factually incorrect, they were deeply hurtful to families living in emergency accommodation."
Solidarity TDs have called on the Taoiseach to block Mr Skehan's reappointment.
They say that his comments show "he is unsuitable for the role and that he has lost all credibility with the public".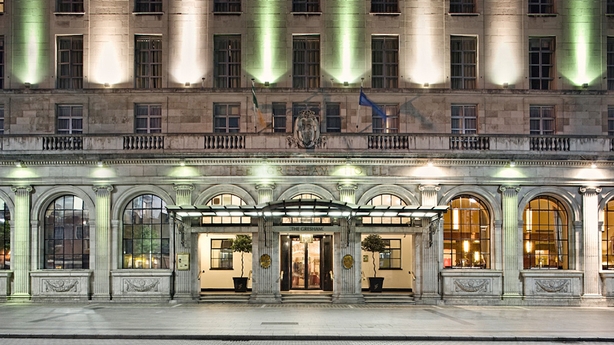 Meanwhile, one of Dublin's best-known hotels has recently been used as emergency accommodation but the 14 families currently living at the Gresham Hotel must now leave by the start of next month.
In a statement this evening, the Gresham Hotel said refurbishment works will mean a number of rooms will be lost for a number of months, which will reduce the hotel capacity.
It said in order to facilitate the works, it had to turn away a number of business opportunities including Dublin City Council.
Charities working with the families say they are concerned, adding that no plan has been put in place to provide alternative accommodation.
Dublin City Council officials have insisted all 14 families will be provided with suitable accommodation in time.