The Acting Garda Commissioner has said the force has been given a reduced overtime budget for policing in 2018.
John Twomey told the Oireachtas Justice Committee that while a significant overtime budget was provided in 2017, the same level of budget will not be available in 2018.
He said senior managers in the force have been informed that they must stay within their budgets next year, particularly in light of increasing numbers of gardaí and civilians joining the force.
Mr Twomey said the overtime budget was under significant strain throughout 2017 and it was necessary to reduce non-essential overtime for a period of six days at the end of November.
The force's Civilian Chief Administration Officer Joseph Nugent told the committee there should have been greater clarity around the recent reports that Garda overtime in certain urban centres was going to be cancelled.
Mr Nugent said the issue related to the end of the budgetary year.
He said the expenditure incurred by the end of November is where the pressure had arisen.
Responding to the Fianna Fáil Deputy Jack Chambers, he said the way in which it was reported gave a wrong impression.
"We have to reflect on that and understand how we can avoid such occurrences in the future", Mr Nugent said,
Mr Twomey said all serious operations necessary to keep the people of Dublin safe were continued, "it's just there was a focus on them for that couple of days from an accounting process more so than anything else," he added.
He echoed Mr Nugent comments that the issue was in relation to how it was reported.
Addressing the inaccurate recording of mandatory breath tests, Acting Commissioner Twomey repeated the force's apology for what happened.
He said the focus is now on ensuring that what happened cannot occur again.
He said members will undergo ethics training, and reckless or deliberate mis-recording of information will be treated as a serious disciplinary breach.
He said management is also considering proposals to address the problems in the force through a restorative process, which he said would have a greater impact on changing behaviour than the adversarial approach which focusses on who is to blame and what punishment or sanction is required.
The number of sworn members of An Garda Síochána that availed of sick leave on 5 December was 575, according Mr Nugent.
He was responding to Independents4Change TD Clare Daly who asked senior gardaí for sick leave figures.
Mr Nugent said the number of members on light duties or restricted hours on 30 June was 474.
Ms Daly asked for the figures in relation to prolonged periods of absence or stress related sick leave.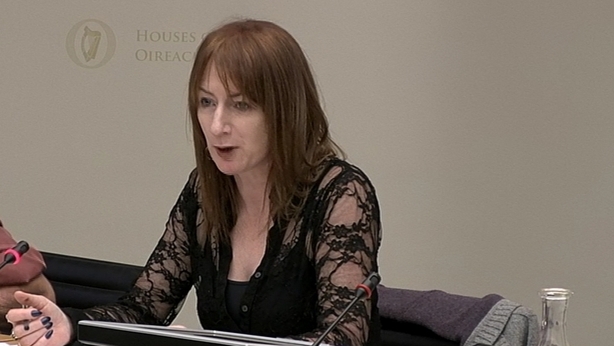 Mr Nugent said that had not been brought to his attention, however, he added that he would furnish the Committee with the figures.
Ms Daly raised the issue in the context of Garda overtime, which applies when members have to cover for others who are on sick leave.
Independents4Change TD Mick Wallace said management in An Garda Síochána had failed to take responsibility for failings which led to the inflation of breath test and checkpoint figures.
"My feeling would be that surely the people who run the organisation must take more responsibility,
It goes back to senior management that's where it starts" he said.
MrTwomey said senior management in the force had endeavoured to accept responsibility, starting with the commissioner and going through all levels.
Fine Gael TD Colm Brophy said the failure of garda management at the time was one of the greatest diservices to the force.
Mr Twomey said the organisation had moved into a "restorative process".