New analysis shows local authorities are using just a fraction of the land they own to build social housing.
A housing policy analyst and architect, Mel Reynolds, has estimated that local authorities across the country own more than 1,200 hectares of land with the potential for almost 38,000 homes.
These sites are already serviced and zoned for residential housing.
However, figures show that since the beginning of 2016, local authorities have built only 430 properties. A further 669 have been constructed by independent housing associations. This equates to less than 3% of the potential total.
Thirteen local authorities have not directly built any new homes since the beginning of 2016. In Dublin city, where there are more than 22,000 people on the housing list, the local authority has directly built 56 homes in the same time period.
It is estimated that the council owns enough land to support more than 12,000 properties.
Speaking yesterday, Taoiseach Leo Varadkar promised 7,000 new social homes nationally in 2018.
A spokesperson for Minister for Housing Eoghan Murphy said direct builds by local authorities is just one method of delivering social housing.
The spokesperson added that targets under the Rebuilding Ireland action plan, "reflect the contribution by Approved Housing Bodies (builds, acquisition, leasing) as well as the new builds sourced by local authorities under Part V, turnkey developments and the return of vacant social housing properties".
"Each property delivered, regardless of whether it is done directly by a local authority or by an AHB on their behalf, becomes part of the stock and assets of the state."
Housing analyst Mr Reynolds said it appears to be a "policy decision" not to build on local authority land.
The State is "the single biggest land hoarder in Ireland," he said.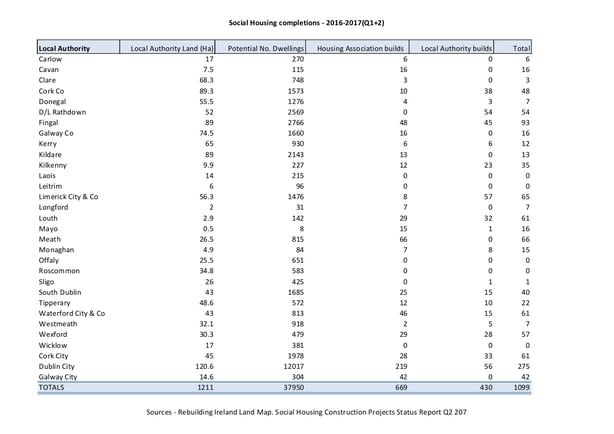 "This isn't restricted to one local authority. We are being told we are awash with cash, the big question is what is the problem? How long are we going to wait before we unblock whatever the blockage is?"
Mr Reynolds suggested that technical staff from the Office of Public Works could be seconded to local authorities to oversee the development of council houses.
Donal McManus, CEO of the Irish Council for Social Housing, the representative body for non-profit housing associations, said the supply of land being provided by local authorities is less than it was 10-12 years ago.
"Our members have quite a big target and we haven't got the continuous land supply at the moment to meet that target. If you don't have a pipeline of sites it will inhibit your potential for development," said Mr McManus.
Asked if there was resistance to the transfer of land from some local authorities, Mr McManus said: "There has been that in some cases, but we are working closely with elected councillors to show that it is in their interest to provide these sites."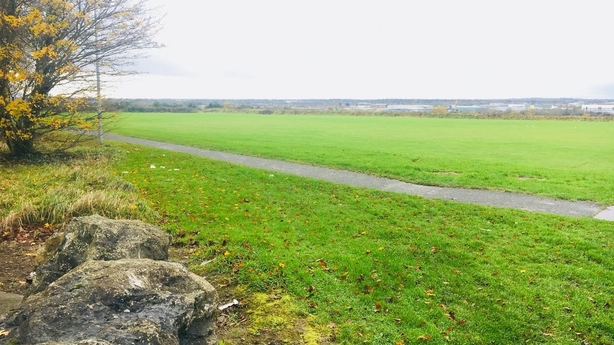 The most recent figures from Rebuilding Ireland indicate that Fingal County Council in Dublin, where almost 8,000 people are on the housing list, has built just 45 homes since the start of 2016.
A further 48 have been constructed by housing associations.
Dublin West Solidarity TD, Ruth Coppinger, said the local authority owns a significant land bank in the Mulhuddart area.
Solidarity Party representatives have developed their own, architecturally designed plans, for the site on Church Road in Mulhuddart.
"The site could be developed as a 50/50 mix of social and affordable housing. There could be more than 1,000 houses and apartments," Ms Coppinger said.
Fingal County Council told Morning Ireland that it is in the process of preparing a Land Management Plan, "providing for the optimal layout and future sustainable development of the lands ... It is proposed to commence development of these lands during 2018".
Ms Coppinger described the council's response as "far too pedestrian".
"I believe this area is the epicentre of the homeless crisis in Dublin. We have done this to push the council into acting."