Members of the Garda Representative Association based in Sligo town walked out of the local station at 7am and say they will not return to the building until it is a safe place in which to work.
Garda management opened a temporary public office in Chapel Street, around the corner from the station, and gardaí are operating from there.
The GRA said the building on Pearse Road is overcrowded and dangerous, and not fit for purpose.
A new station was sanctioned in 2015, but no site has yet been announced, and the GRA said conditions have gotten worse.
Gardai walk out of #Sligo station over conditions - GRA members on duty but refusing to operate out of building until safe - temporary public office opened in Chapel St pic.twitter.com/20fEcSC7Fy

— EileenMagnier (@EileenMagnier) November 20, 2017
A Fianna Fáil Councillor for Sligo Town has said that GRA members has "no other choice" than to engage in action over the serious health and safety issues at their station.
Speaking on RTÉ's Drivetime, Rosaleen O'Grady, who is also the chair of the Council's Joint Policing Committee said she hopes today's action will put pressure on decision-makers in the Office of Public Works to find an appropriate site for Sligo town gardaí.
She said she "fully supports" those who have taken action, saying that the "conditions they are working under are completely inadequate."
We need your consent to load this rte-player contentWe use rte-player to manage extra content that can set cookies on your device and collect data about your activity. Please review their details and accept them to load the content.Manage Preferences
Speaking on RTÉ's Morning Ireland, GRA spokesperson for Sligo Leitrim, Garda Ray Wims, said: "We cannot re-enter the station until the serious health and safety issues and the issues with fire regulation have been addressed.
"So, I'm being very clear here now: the members of the Garda Representative Association that work here in Sligo will not be re-entering Sligo Garda Station while there's dangerous conditions in that station."
He said that a walkout last year was deferred because of commitments made by garda management to address the problems.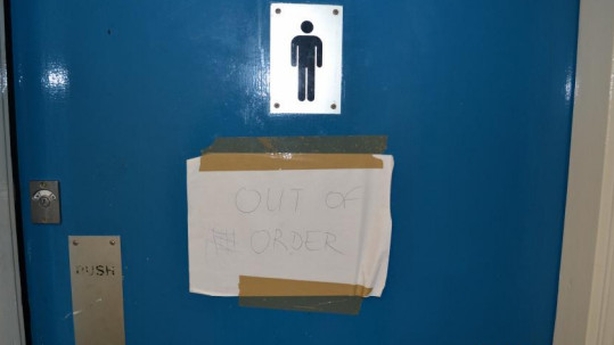 In 2016, Garda Wims said, the superintendent had an independent safety advisor carry out a report into conditions at the station and, on foot of this report, the cells at the station were closed for health and safety reasons.
Garda Wims said there is funding in place to build a new garda station but added, that even if a site was given tomorrow, it would take years to build.
Garda management said efforts were continuing to resolve matters, and if required, a contingency plan would be put in place.
"An Garda Síochána has been endeavouring to resolve the matters raised in relation to Sligo station," garda management said.
"These efforts will continue. If required, An Garda Síochána will put in place a contingency plan and this will be communicated to the people of Sligo."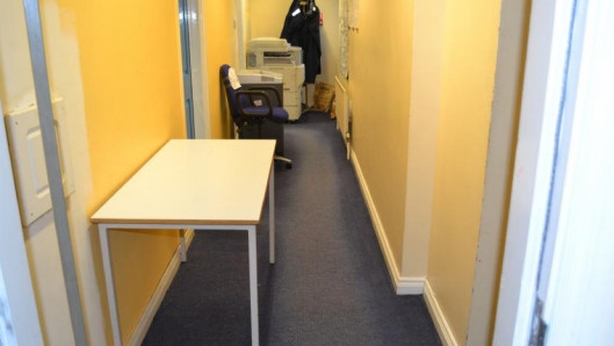 The Department of Justice said: "Sligo Garda Station houses the regional headquarters for AGS [and] is an historic building.
"Some refurbishment work has taken place recently and there is a programme in place to build a new station in conjunction with the OPW through a Public Private Partnership."
Yesterday, Michael Reilly of Michael Reilly and Associates, an engineering company based in Tipperary, carried out an inspection of the building on Pearse Road.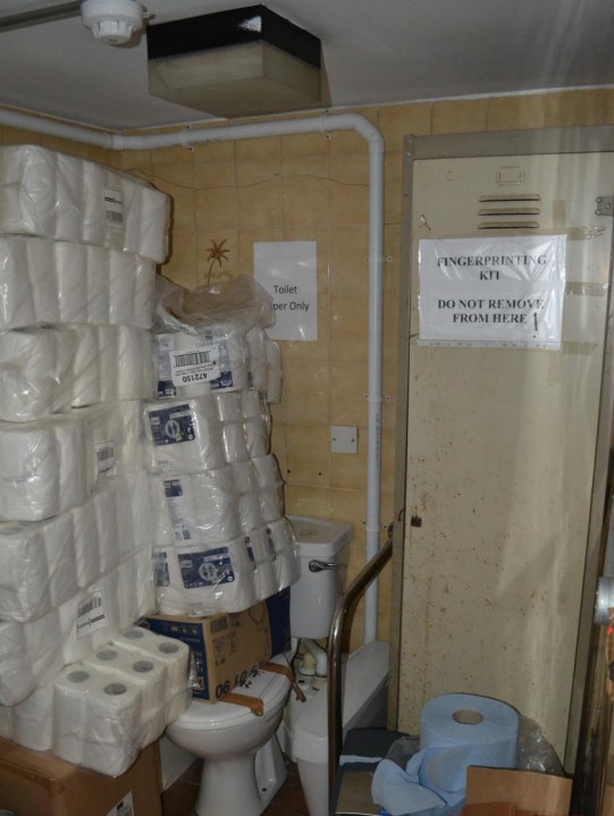 The report states that conditions at the station have deteriorated since an initial inspection in May of last year.
That initial report noted "very serious breaches of Health & Safety Regulations and in particular Fire Safety Regulations."
In his second report, Mr Reilly said that "the initial situation with regard to inadequate locker room facilities and third world hygiene facilities within the complex remains unchanged".
He said the rodent problem within the station has intensified with bait boxes throughout the building and toilets, which were closed during his last inspection, are still closed.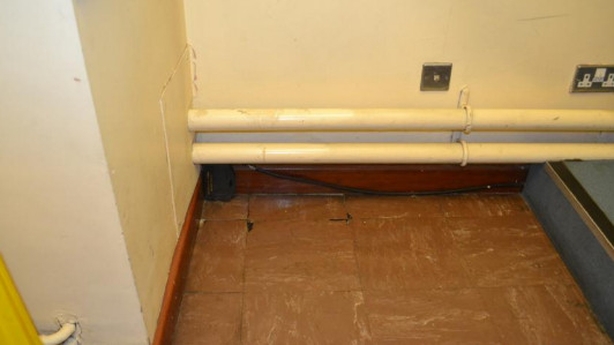 Mr Reilly said: "Both reports highlight a myriad of potentially serious hazards, any one of which could have a serious life changing effect on the health and welfare of any of the members who are forced to work under these ferocious conditions."