A trustee of the Gate Theatre in Dublin has said the trustees were "deeply concerned" about allegations concerning its former artistic director Michael Colgan.
A number of women have been speaking out about alleged incidents involving Mr Colgan, who was a hugely influential figure in theatre and the arts in Ireland before his retirement from his role at the Gate earlier this year.
A statement from Nicholas Kearns on behalf of himself and another trustee, Martin McAleese, said: "While the management of the Gate is a matter for its board, the trustees of the theatre are deeply concerned about allegations made against its former artistic director.
"We welcome actions taken by the board to investigate these allegations and its efforts to ensure that a safe and respectful working environment exists for all who work in the theatre."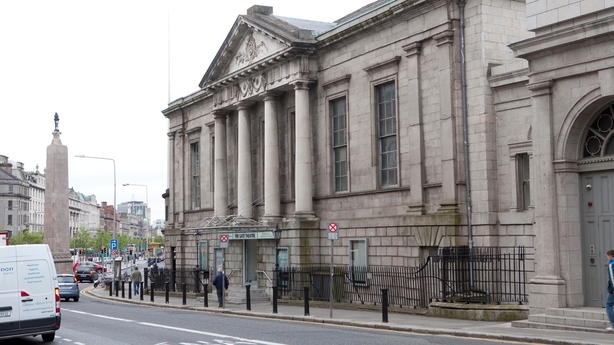 Mr Colgan told RTÉ News yesterday that he would be issuing a statement in response to the allegations. However, he did not say when he would do this.
Minister for Culture Heather Humphreys has released a statement in which she said "HR issues at the Gate Theatre are a matter for the management and board".
The statement continued that it was up to each workplace to operate best practice on sexual harassment as outlined by law.
"I would strongly encourage any victims of sexual harassment at the Gate Theatre and any other organisation to come forward, although I remain acutely aware that it takes considerable courage to do so," Ms Humphreys said.
Women need to trust Gate investigation - McBride
The Director of the Arts Council has said that the Gate Theatre needs to clearly demonstrate that a process to deal with allegations of sexual harassment and abuse of power is independent.
Orlaith McBride said she believed in the bona fides of the Gate board, but that women needed to be able to trust any investigation.
She said any HR investigator needed to be named and that person needed to articulate the process by which they would investigate allegations.
Ms McBride told RTÉ's Morning Ireland it had become clear that there was a culture of fear in the Gate, but she was unaware of any formal allegations against Mr Colgan.
However, she added that there was an incident in 2010, where Mr Colgan became very aggressive and abusive towards an Arts Council member of staff during a meeting.
A formal and verbal complaint was made to the Arts Council and it was decided that no further meetings with the Gate Theatre should take place without a senior member of staff from the Arts Council present.
Last week, the Gate Theatre said that any person who has been in their employment, or contracted by them, who wished to speak to them about any concerns they had in relation to sexual harassment and abuse of power, could contact them.
The theatre said it intended to appoint an independent professional HR advisor to handle any issues raised.
It said the Gate's board and management condemned the issue of sexual harassment and abuse of power in the theatre world.
Meanwhile, Taoiseach Leo Varadkar has said systemic bullying and harassment can never be tolerated in any workplace whether it is in the arts or the Oireachtas.
The Taoiseach said he was encouraged that more people are telling their stories because he believes the culture can be changed over time.
SIPTU's Arts Organiser has said that robust anti-bullying and sexual harassment procedures should be prerequisites for any organisation to secure state funding.
Speaking on RTÉ's News at One, Ms O'Loughlin said the Arts Council has refused to link funding to robust anti-bullying procedures, despite being asked to by SIPTU.