Almost half of people in Ireland do not trust charities, according to research published by Charities Institute Ireland.
The survey also found that an overwhelming majority of people believe charities will have to be more transparent about their spending.
Seven-in-ten people surveyed said the State is relying too heavily on charities to provide services.
The findings are contained in a report looking at options for the charity sector in Ireland over the next 20 years.
Undertaken by Amárach Research, it includes responses to key questions from a representative sample of 1,000 adults.
It found that 47% of those questioned said they do not trust the 9,000 registered charities, which Amárach says receive 40% of their funding from private sources.
The breakdown of this was - "No trust at all": 17%; "Distrust": 11%; and "Somewhat distrust": 19%.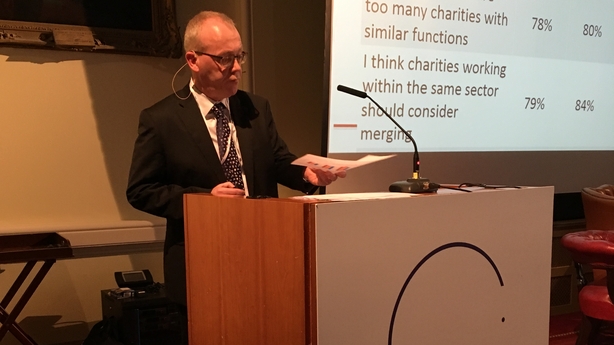 It also found that 83% of people think charities will have to be more transparent about their spending, while 60% said wages in the charity sector are too high.
About two-thirds of respondents, 64%, say there are too many charities with similar functions and roughly the same proportion (68%) say such charities should merge.
Broadly, the same share of those interviewed (68%) think charities should hire the best professionals available.
However, only 41% feel that charities should pay competitive salaries for these professionals, while 64% of people believe most of the work carried out by charities should be done by volunteers.
Amárach Research says the findings indicate that the public has contradictory expectations of charities, desiring professionalism and top quality services run by volunteers without large overheads.
Just over one in six (16%) believe that charities will have more influence in the future than they do now.
The report quotes the Benefacts organisation's estimates that the charity sector generates €5 billion annually and employs 148,000 people.