A woman injured in an attack that saw a Garda killed has called for a full public inquiry into the incident.
Siobhán Phillips was seriously injured when her partner Adrian Crevan Mackin shot her and Garda Tony Golden on 11 October 2015.
Garda Golden had accompanied Ms Phillips to the home she shared with Mackin in Omeath, Co Louth, after he took a statement from her after she had been assaulted by Mackin.
In a statement tonight, issued to RTE's Prime Time through her solicitor, Ms Phillips said she believes that the events of that night could have been prevented by gardaí.
She said she has no confidence in an investigation into the shooting by the Garda Síochána Ombudsman Commission and "I believe the only way forward is for a full public inquiry".
She said that her thoughts and prayers are constantly with Garda Golden's family.
She added that while she has made progress "my recovery is far from complete and I, therefore, wish to concentrate on my ongoing medical treatment".
GSOC confirmed earlier this year that it has launched an investigation into the murder of Garda Golden and the maiming of Ms Phillips.
Mackin took his own life after shooting Garda Golden and Ms Phillips.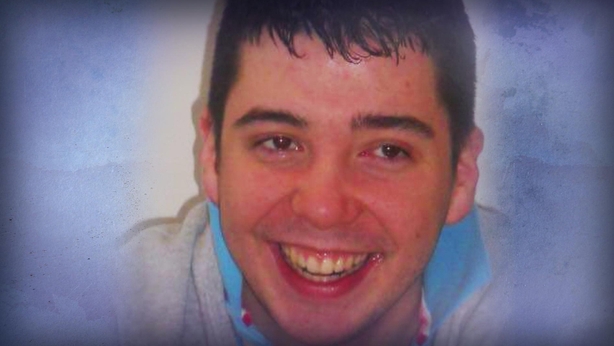 The 25-year-old had convictions in Northern Ireland for criminal damage, possessing extreme pornography and gun and ammunition possession.