The Oireachtas Committee on the Eighth Amendment has heard that online demand from Ireland for abortion pills tripled between 2010 and 2016.
A survey of women who used medication supplied by one website showed that 3% were treated for adverse effects.
The legislators were told that the non-profit, offshore online telemedicine service, Women on Web, has been providing early medication abortion for over a decade.
A woman fills out an online consultation form usually around her tenth week, a doctor reviews it and, if appropriate, prescribes the medications.
Professor Abigal Aiken of Texas University said while some women may be choosing the online service rather than travelling, she noted that there are women for whom travel may never had been a possibility.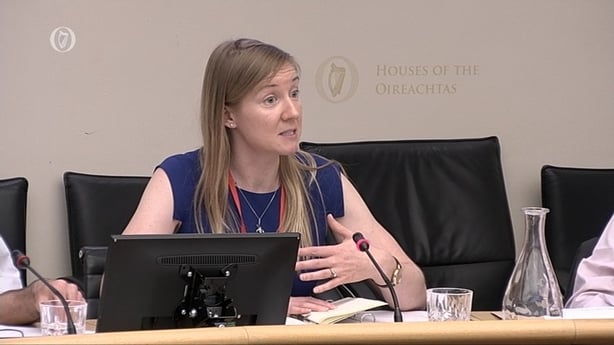 She said that while the decline in travel could be linked with Women on Web, she could not say definitively that abortion pills are replacing travel.
Fine Gael TD Bernard Durkin asked Prof Aiken about the extent of counselling and support available for women by Women on Web.
She said website does not offer a counselling service and it mainly facilitates countries where abortion is not formally available, because that is where the greatest demands are.
However, she pointed out that counselling services in the UK are not mandatory, but they are integrated in best practices in relation to abortion care.
Earlier, the committee was told that abortion services should be integrated into the health system.
Members of the World Health Organisation said it would acknowledge abortion services as a legitimate health service and protect against the discrimination of women and health care providers.
Two representatives from the WHO's Department of Reproductive Health and research were among those before committee today.
In his opening statement, Ronald Johnson said national evidence-based standards and guidelines for a safe abortion should be developed and regularly updated.
He said services should be delivered in a way that respects a woman's dignity, guarantees her right to privacy and is sensitive to her needs and perspectives.
Labour TD Jan O'Sullivan asked about the difference between safe and legal abortion and asked for a geographical breakdown.
Bela Ganatra of the WHO said rates of abortion do not vary by the degree of restrictiveness of law, and that rates are similar across the world, regardless of the law.
She pointed out that in Northern and Western Europe, there are low rates of abortion, co-existing with a high safety level.
Fine Gael TD Kate O'Connell asked what approach the WHO would advise regarding gestational limits, to which Mr Johnson replied that gestational limits in WHO's database range from eight weeks "to everything you can imagine in between".
He said it has to be anticipated that whatever limit is set, some women will be beyond that limit and will require an abortion.
"You need to ask what that woman will do", he said.
The Master of the Rotunda Maternity Hospital has warned that splitting a woman's healthcare across two jurisdictions poses potential risks to women's physical health travelling for terminations.
Dr Fergal Malone told the committee that the risks associated with pregnancy termination has resulted in the death of one of his patients travelling to the UK.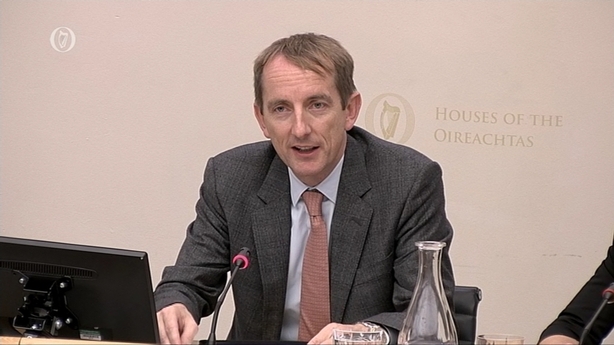 He said that last year, 55 patients from the Rotunda Hospital travelled to the UK to undergo pregnancy terminations following pre-natal diagnosis of fetal abnormalities.
He said risks associated with pregnancy termination include infection and haemorrhage.
Dr Malone said patients are being treated in the UK in a non- judgemental way.
He said they were women who wanted babies but were diagnosed with a major foetal abnormality which he described as "tremendously traumatic".
Master of the National Maternity Hospital at Holles Street Dr Rhona Mahony echoed his comments and stressed the difficulty for women travelling to a different country knowing that in their own country, abortion a criminal offence.