Unions at Iarnród Éireann are to ballot for strike action after talks at the Workplace Relations Commission broke down without agreement this evening.
The development raises the possibility of disruption for thousands of passengers within three weeks.
A management source this evening said they hoped both sides would re-engage.
However, leaving the talks, SIPTU Divisional Organiser Greg Ennis said that management had offered what he called a "derisory" a pay rise of just 1.5%.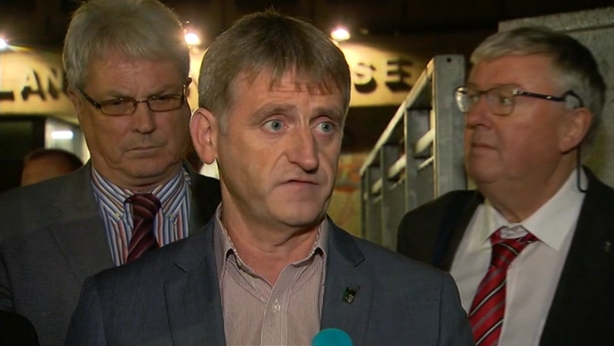 He said even that was conditional on unions accepting outsourcing, forced redeployment, an increment freeze, line closures, and a reduction in contracted hours.
He said workers would in effect be expected to fund their own pay rises, which was unacceptable.
The National Bus and Rail Union said its members are "furious at Irish Rail's contemptuous attitude towards its staff in refusing to offer a meaningful 'no strings attached' pay rise after a decade long pay freeze".
NBRU General Secretary Dermot O'Leary said: "After a decade long pay hiatus, the expectation of a long overdue pay rise for Irish Rail staff has not materialised.
"Our members have looked at colleagues in the public transport sector enjoying pay increases of up to 3.75%, while Irish Rail is thumbing its nose at its own staff by making a pitiful offer, at a time when passenger numbers and revenue at Irish Rail are at a historical high, is contemptuous to say the least. Sadly the senior management at the State company have little or no regard for their workers."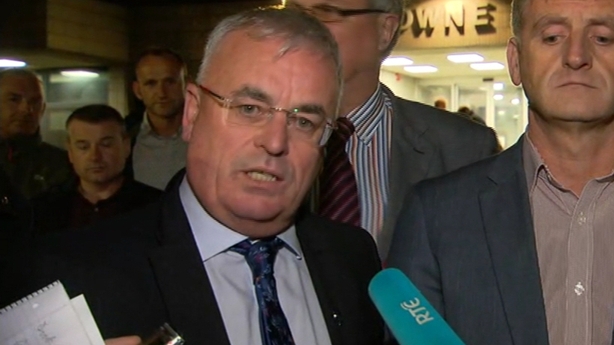 Mr O'Leary also claimed that the company had sought union acquiescence to the closure of rail lines in order to fund any potential pay rise.
He appealed to the Government and Minister for Transport Shane Ross to intervene with more funding for public transport.
Iarnród Éireann Director of Human Resources Ciaran Masterson said the parties had discussed a myriad items, but management could not meet the expectations of staff, particularly given the company's accumulated debt of €160m.
He said the company was open to re-engagement with the unions.