The death has taken place of acclaimed author JP Donleavy.
He died on Monday in Mullingar, Co Westmeath aged 91.
He was best known for his novel The Ginger Man, published in 1955, which became a cult classic and sold millions of copies worldwide.
Born in New York to Irish parents, Donleavy moved to Ireland as a young man and studied at Trinity College Dublin, an experience that was to inspire The Ginger Man.
Originally banned, the book has never been out of print and is thought to have sold over 40 million copies.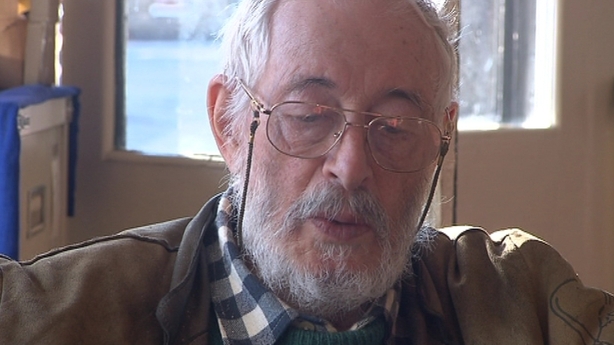 Donleavy wrote many other novels, including the The Beastly Beatitudes of Balthazar B, A Singular Man and A Fairy Tale of New York.
From the 1970s he spent much of his life in Mullingar and among the many admirers of his work was actor Johnny Depp, who had been interested in filming an adaptation of The Ginger Man.
Donleavy was also a visual artist and in 2015 received a Bord Gáis Energy Lifetime Achievement Award at the Irish Book Awards.
---
More from the RTÉ Archives and RTÉ Player:
History of the Ginger Man (1994)
Publishing the Ginger Man (1975)
Irish writer JP Donleavy (1971)
The Meaning of Life with Gay Byrne
---