Pilot representative bodies have criticised the Air Accident Investigation Unit for releasing transcripts of the cockpit voice recordings of the fatal Coast Guard Helicopter Rescue 116 crash off the coast of Co Mayo last month.
The transcripts of the final two minutes of the flight before it hit Blackrock Island killing all four crew members were widely reported across the media after being published by the AAIU last Friday.
The International Federation of Air Line Pilots' Associations and the European Cockpit Association have issued a statement stating they "strongly condemn this publication as unwarranted, unacceptable, counterproductive to flight safety".
They also said the release was a breach of regulations, whereby "the State conducting the investigation of an accident shall not make CVR recordings and any transcripts from such recordings available for purposes other than accident or incident investigation".
The IFALPA and ECA added: "There is absolutely no justification for - or benefit from - publishing specifically the last two minutes of this flight, other than feeding a thirst for sensationalism."
Coast Guard Captain Dara Fitzpatrick was taken from the sea following the crash on 14 March, but later died.
Co-pilot Captain Mark Duffy's body was recovered from the wreckage of the helicopter late last month. Winch operator Paul Ormsby and winchman Ciarán Smith are still missing.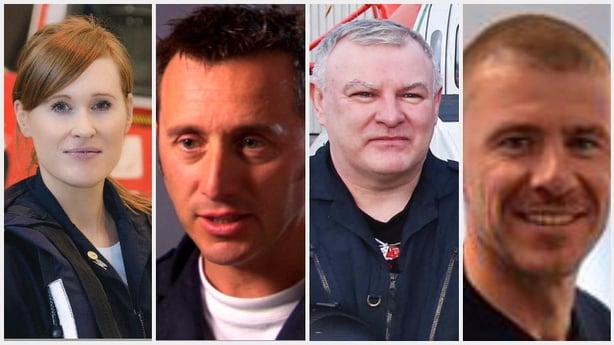 The AAIU has responded saying it is satisfied the best international practice has been followed.
"The section of transcript released in the Preliminary Report was deemed very relevant to the AAIU in giving the families, aviation regulators, operators and the many operational S-92 pilots around the world a better understanding of the sequence of events that occurred on the day of this tragic accident," the AAIU said in a statement.
It added: "The AAIU will continue in its work to bring this particular investigation to its final conclusion. AAIU investigations are held in private and are confidential."