The Government should re-examine the exclusion of children who lived without their mothers in the country's mother and baby homes and county homes from the 2002 Residential Institutions Redress Scheme, the Commission of Investigation into Mother and Baby Homes has suggested.
As an alternative, it has suggested that Cabinet look again at establishing a similar redress scheme for the homes' former residents.
The Residential Institutions Redress Scheme was established in 2002 and has since closed.
However in a statement accompanying the publication of the commission's report, Minister for Children Katherine Zappone said that the Government concluded that it is not possible to implement the commission's recommendation on redress.
She said Cabinet is conscious that the commission has made no findings to date regarding abuse or neglect, and that it believes it would not be appropriate to deal with the question of redress in advance of the commission reaching any conclusions on these issues.
Ms Zappone said that the 2002 redress scheme was complex to administer and often difficult for applicants.
The commission's report recognises that people whose births were falsely registered need to establish their identities. But it also recognises that the false registration of births is a very difficult issue to investigate because of a lack of accurate records.
It states that the 18 institutions it is investigating are "unquestionably" the main homes of their kind which existed during the 20th century and that it does not currently recommend the broadening of the probe to other institutions.
Nor does the three-person panel, which is chaired by Judge Yvonne Murphy, recommend any changes to its terms of reference at this time. However, it says it may recommend further investigations when its current one is completed.
Judge Murphy, along with historian Professor Mary E Daly and lawyer Dr William Duncan do not make findings at this stage that abuse occurred in the 14 mother and baby homes and four county homes under investigation but they note that its work is not yet complete.
Minister Zappone has said she is going to consult those affected by this and other recommendations contained in the commission's second interim report before bringing proposals to Cabinet before the summer break.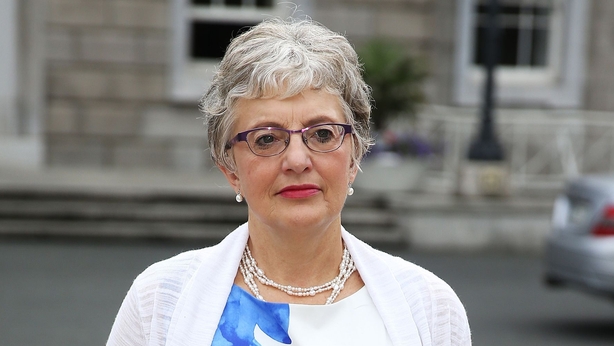 The report, which was submitted to Government six months ago, was cleared for publication at today's Cabinet meeting.
The minister said she wants to deal sensitively with all the matters raised by the commission to date.
She also said she wants to see what supports and services can now be offered in the area of health and well-being to people who as children were unaccompanied by their mothers in mother and baby homes and county homes.
The minister said that she wants to identify how the Government can be of assistance to those who were left unaccompanied in these institutions.
The Bethany Home Survivors group has condemned the Government's decision on redress, while Sinn Féin has called it "deeply disappointing".