A major sea search off the north west coast has failed to locate any trace of two Coast Guard crewmen missing since their helicopter crashed last month.
Around 110 fishing vessels from around the west and northwest took part in the day-long operation.  
They carried out a co-ordinated survey in an attempt to find any trace of Ciarán Smith and Paul Ormsby.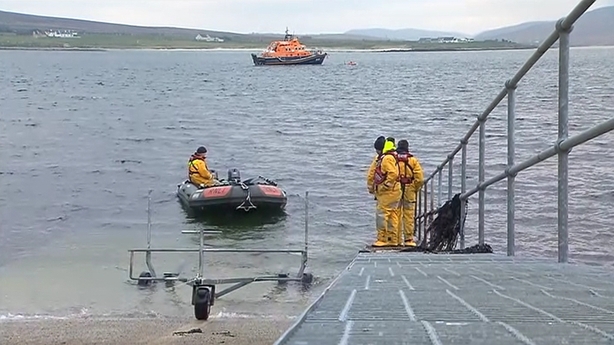 It followed an appeal from relatives of the crew members for assistance from coastal communities.
Despite an extensive survey over hundreds of square miles, fishermen found no sign of the two men. 
From first light, fishing vessels from ports stretching from Mayo to Donegal were put to sea, looking for the two missing Rescue 116 crew.
All those taking part were given specific areas to monitor. 
Smaller boats worked close to the coastline, with bigger vessels working further out in the Atlantic.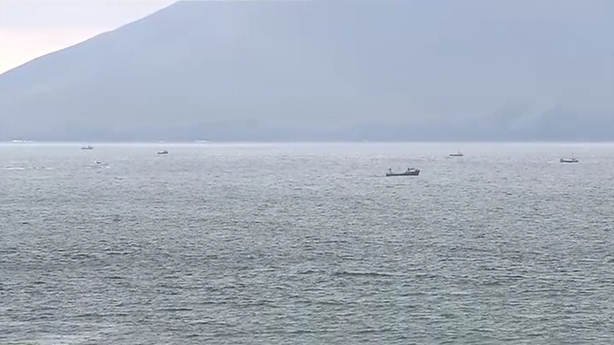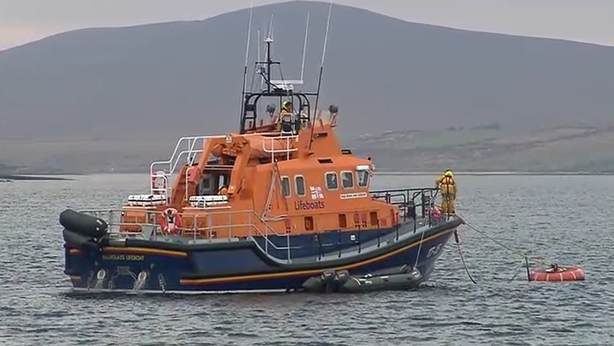 From the air, the Shannon and Sligo based rescue helicopters continued to comb the Atlantic coastline. 
Those efforts were being augmented by a huge shoreline search involving the Irish Coast Guard, Civil Defence and Search and Rescue volunteers from around the country. 
Many travelled to the area through the night to be involved in the operation. 
Search teams from Down, Wicklow, Dublin, Donegal, Clare and Tipperary were among those taking part. 
R116 Search: "We're really hoping for a bit of luck..." Derek Flanagan of the Irish Coast Guard on today's massive search effort. pic.twitter.com/ZcuomwCDMO

— Pat McGrath (@patmcgrath) April 8, 2017
Speaking on her return to Ballyglass this evening, Orla Smith, the sister of Ciarán Smith, said the support shown by the fishing communities had given the families renewed hope.
She said that there were no words to thank those involved for their tireless efforts to bring home her brother and his colleague. 
Fishing vessels are being urged to remain vigilant in the waters they surveyed, in case any clues as to the men's whereabouts emerge.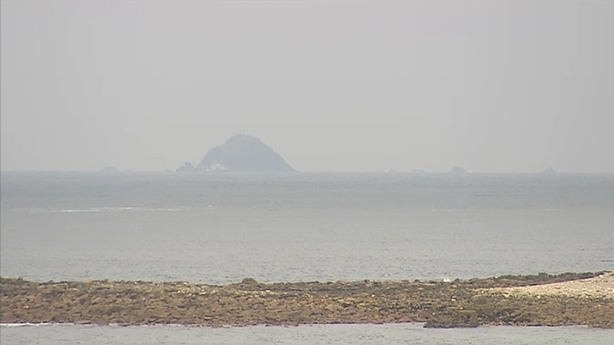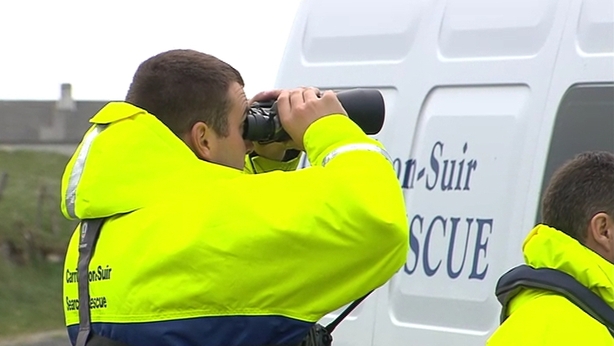 Meanwhile, a detailed search of the sea bed around Blackrock Island is still underway.
The Marine Institute's 'Holland 1' Remotely Operated Vehicle was deployed again tonight and additional sonar scanning technology is also being used to see if the area around the crash site yields further information.
Search co-ordinators believe there is a possibility that the missing men could still be close to where their aircraft landed, some ten miles off the north Mayo coast.
They want to exhaust all possible options around the site where the wreckage of R116 was located. They have said that their activities there will continue for a number of days.