The Assistant Commissioner for Road Policing has said the mistaken prosecutions for road traffic offences are his responsibility and if the Garda Commissioner asks for him to be moved from his position, he will accept that.
The statement comes after it emerged more than 14,500 people who were prosecuted for road traffic offences are to have their convictions quashed because of garda error.
About 14,700 people convicted in the courts were prosecuted without a fixed-charge notice first being issued.
Gardaí now have to appeal all those convictions, have those court-imposed penalties removed and the State has to cover all costs, estimated to run into millions of euro.
It has also been revealed that from 2011 to 2016, the number of drink-driving tests gardaí claimed to have carried out was hugely exaggerated, by over 937,000.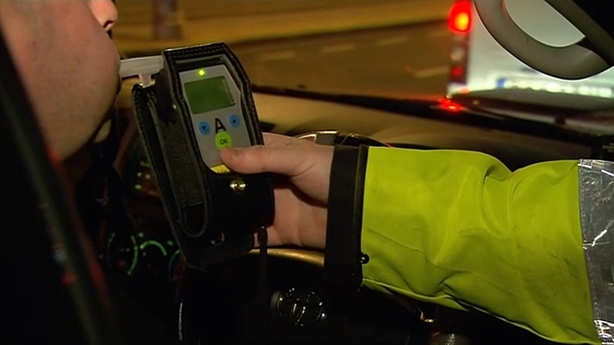 Speaking on RTÉ's Drivetime, Assistant Commissioner Michael Finn said a mistake was made and it was due to a systems failure and carelessness.
He said it happened in every garda region and was due to deficiences in practices. 
He also apologised to those affected.
Earlier gardaí say they do not know why it happened and have pointed to system and policy failures.
However, they accepted it is reasonable for people to conclude many of the figures were just being made up.
The Policing Authority has said it is is alarmed at the scale of the discrepancies disclosed between actual roadside alcohol tests administered and the numbers recorded by gardaí.
In a statement following a public acknowledgement by An Garda Síochána of the issue, the Authority said "this is not just an academic statistical matter, it is an ethical one".
"It raises serious questions of integrity for the Garda Síochána organisation and combined with previous issues regarding inflated activity levels, erodes confidence in the credibility of garda data generally."
Medical Bureau of Road Safety data show 1,058,157 tests were administered, whereas An Garda Síochána recorded that 1,995,369 tests were carried out.
"It again raises concerns about management and supervision, echoing findings of the Garda Inspectorate, Judge O'Higgins and others," the Policing Authority said.
It says that it is the authority's view that "the scale of the discrepancy is further evidence of deep cultural problems within the police service – a culture in which such behaviour was possible".
It called on the various arms of the State, the Director of Public Prosecutions, courts and gardaí, to work together to speedily remedy matters. The statement continues: "These issues will continue to be pursued by the Authority as part of its oversight role."
It says it is also concerned about a broader range of issues including around the issue/non-issue of summons and what happens to cases generally between checkpoint, detection and conviction.