Former Greek finance minister Yanis Varoufakis has criticised Finance Minister Michael Noonan's handling of the debt crisis.
As the second weekend of the election campaign got underway, Mr Varoufakis made a video appearance at a Right2Change discussion on "alternatives to austerity" in Dublin's Mansion House.
"I can assure you [Michael Noonan] did not fight for debt relief for you," Mr Varoufakis said.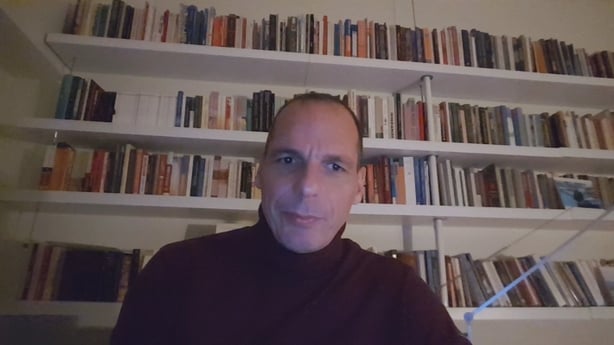 "Instead he fought tooth and nail when he was sitting in the Eurogroup next to me … to ensure the Greek people would not get debt relief. Why? Just to make sure that he would not be taken to task for not securing debt relief for the Irish people as he had promised."
Meanwhile, tensions were mounting on the campaign trail as government parties stepped up their attacks on Fianna Fáil.
It came as a new poll showed Fine Gael has lost support while Sinn Féin gained.
Fine Gael and Labour both hit out at Micheál Martin and his party's record on the economy, with Taoiseach Enda Kenny saying Fianna Fáil "can't be trusted on the economy".
Tánaiste Joan Burton said Fianna Fáil "drove the bus over the cliff".
"[Micheál Martin] is not a new kid on the block," she said. "He's the old Micheál Martin and the old Fianna Fáil and I don't trust them."
However, Mr Martin dismissed the criticism, saying it showed the "paucity of policy" the Government was offering the Irish people.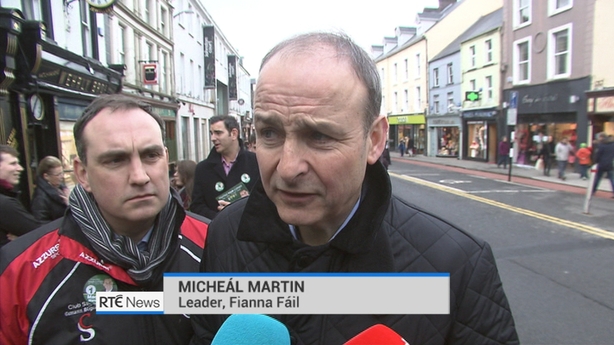 Fianna Fáil TD Willie O'Dea was more direct: "Enda Kenny would want to bear one thing in mind. If he comes after me and Micheál Martin and other members of the so-called old guard, it won't be the first time he tried to kick ass and ended up looking like one."
Meanwhile, Sinn Féin leader Gerry Adams accused Mr Noonan of fraudulently exaggerating the amount of money available to try bride and buy off the electorate.
It was a busy day on the campaign trail for all parties.
Labour launched its plan for community policing and justice reform, which includes bringing gardaí numbers back to a peak level of 14,500, putting the drugs court on a statutory footing and legislating to improve protections available for victims of domestic violence.
But it wasn't all plain sailing as Ms Burton received some criticism from members of the public during a canvass in the Blanchardstown Centre this afternoon.
"You should be ashamed to show your face around here!" -@joanburton takes some heat in #blanch centre canvass #GE16 pic.twitter.com/wR3nNnfwDY

— Sharon Tobin (@sharontobin) February 13, 2016
Elsewhere, the Taoiseach was in Co Carlow to launch his party's agriculture policy, pledging increased investment and more jobs in the farming sector.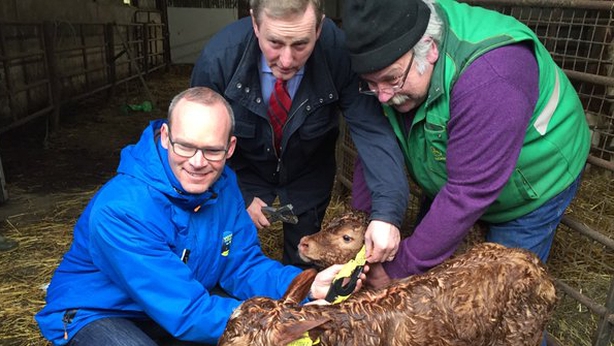 Fianna Fáil launched its policy for older people, promising to increase the state pension by €30 over five years, raise the Living Alone Allowance to €15 and abolish prescription charges.
And Renua Ireland leader Lucinda Creighton announced the party would introduce standardised primary school testing in the area of literacy, language and numeracy.