Tánaiste Joan Burton and Minister for Justice and Equality Frances Fitzgerald have received Government approval to introduce primary legislation that will remove the underage exemption for marriages.
The loophole allowing for children in certain special circumstances to get married is being removed.
The Government has agreed to amend the Civil Registration Act 2004 to make it an absolute impediment to marriage that a party to the intended marriage is under 18, and to repeal section 33 of the Family Law Act 1995, thereby removing age as one of the criteria from which a party to a marriage can obtain an exemption.
Following today's Cabinet meeting, the Tánaiste said: "It is my considered opinion that the exemption should be removed as a child welfare measure.
"Marriage carries significant implications for a potential spouse, implications which can be life-long in nature. The dissolution of a marriage takes a minimum of four years.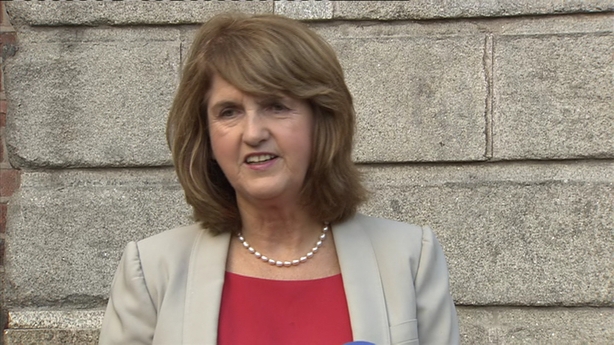 "Persons getting married should have the maturity to understand the implications of their actions, and a person under 18 may not have the necessary maturity to marry," Ms Burton said.
"Underage marriage is also inconsistent with national policy objectives to reduce the instance of early school leaving," she added.
It is expected that removing the underage exemption would have the additional benefit of helping to protect minors against forced marriage.
Requiring both intended spouses to be at least 18 should assist in ensuring that potential spouses have the maturity to withstand external pressure to marry a particular person.
While the issue is often raised specifically in relation to girls, it also affects boys. According to CSO figures, 387 minors married at the age of 16 or 17 between 2004 and 2014.
In several cases, both parties to a marriage were minors. In total over the period, 302 girls and 85 boys married in the State at the age of 16 or 17.