Minister for Agriculture Simon Coveney has welcomed the decision of IFA President Eddie Downey to step back from his role.
Mr Downey is stepping back from his role to facilitate a review of remuneration and corporate governance issues at the IFA.
Speaking on his way into this morning's Cabinet meeting, the minister said the organisation had now "put in a more transparent approach towards remuneration".
The decision by Mr Downey follows intense criticism of the association by farmers throughout the country, who were outraged to learn that former general secretary of the IFA Pat Smith had been paid close to €1m in remuneration between 2013 and 2014.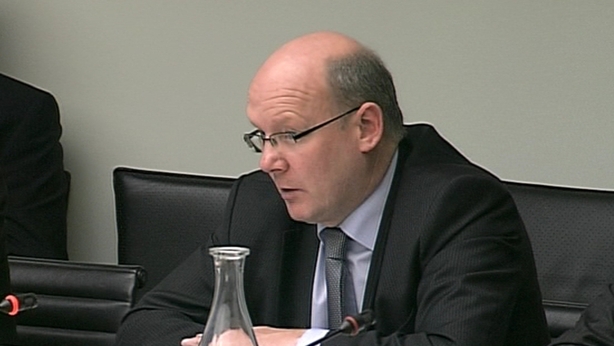 Last night, it was revealed Mr Downey is paid €147,000 a year for his role. It was also revealed the remuneration for the Deputy President of the IFA is €35,000 a year.
Following a meeting of executive board members last night, the association has asked its former chief economist Con Lucey to conduct the review and report on the implementation of the recommendations that he made in August 2014 around the issue of remuneration at the IFA.
Mr Coveney said he wanted to wish Mr Downey well, and said he had made "a big and difficult decision", but he said he believed it was the right decision.
He said IFA members had expected "significant and prompt action to correct mistakes made" in order to rebuild the association.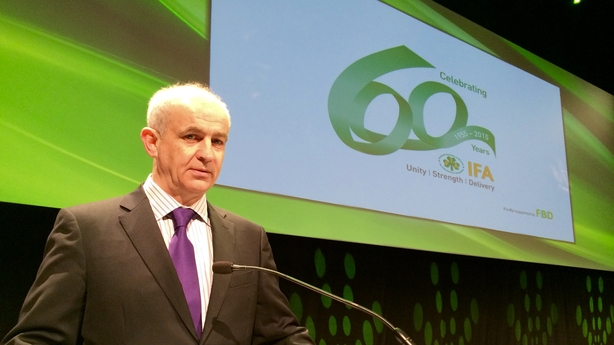 He said farmers would now demand full transparency and had a right to know how their money would be spent.
The minister said the strength of the association had always been in its unity.
He described the ongoing controversy as "a huge setback for the IFA" saying the organisation needed to deal with it in a "very definitive and firm manner to regain the trust lost in it".
Sinn Féin leader Gerry Adams and Fianna Fáil's agriculture spokesperson Éamon Ó Cuív have both said it is important that the top salaries of those working in lobby and representative groups that receive public money are disclosed.
Mr Ó Cuív also called on the IFA to reveal any payments made to the IFA president in relation to any positions he held on State boards in his capacity as president. He added that it was not clear who knew what about the top salaries in the IFA.
IFA Deputy President Tim O'Leary said he wanted to apologise to members for the recent controversy.
Speaking on RTÉ's Morning Ireland, Tim O'Leary said the size of Mr Smith's salary was a mistake that has made members very angry.
He said the IFA is currently working on the details of a settlement to Mr Smith and full disclosure will be made once the settlement has been agreed on.
He apologised to members for mistakes the IFA had made.