Pope Francis addressed thousands of Gypsy pilgrims and hundreds of Irish Travellers at an audience in the Vatican this morning, including relatives of the Carrickmines fire victims.
Ten people died in the Carrickmines disaster just over two weeks ago.
Bill Connors, 10, and his seven-year-old cousin Dan were given seats near the front of the Papal audience hall this morning.
Requests to accommodate them because of their special needs, were made well before the Carrickmines tragedy that claimed the lives of ten people including the boys' third cousin Thomas Connors, his wife Sylvia and three of their children - Jim, Christy and baby Mary.
Bill and Dan and about 400 other Irish Travellers have spent the past two days on pilgrimage in the Holy City with thousands of gypsies from a host of other countries.
Today's audience with Pope Francis was the culmination of a journey that was organised to mark the 50th anniversary of the first Papal visit to an international Gypsy camp, which took place on the outskirts of Rome.
Critics have been vocal of the state's and society's failure to narrow the gap separating settled and Travellers, especially where life expectancy and quality of accommodation are concerned.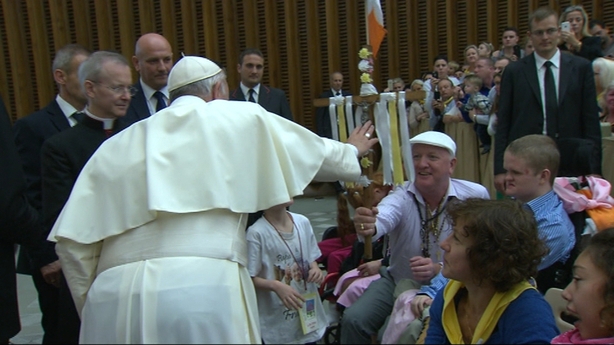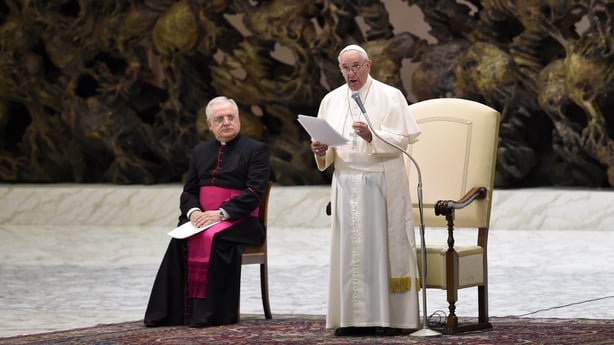 In his address, Pope Francis condemned xenophobia and discrimination against Europe's Gypsies today, but said they also must do their part by respecting the law and sending their children to school.
He said: "We no longer want to see family tragedies where children die of cold or in fires".
In defending their right to keep their culture he said: "The time has come to uproot centuries-old prejudices, preconceptions and reciprocal diffidence that often are at the base of discrimination, racism and xenophobia."
But he also said Christian Gypsies had to do their part, "avoiding everything that is not worthy of his name: falsehood, fraud, swindles, fighting".
Pope Francis also mentioned drug trafficking, human trafficking and the abuse of gypsy children, many of whom beg on the streets of Europe's big cities.