Thursday was another bad day for accountant, convicted fraudster and former hockey international Catriona Carey.
Since February, when RTÉ Investigates revealed how she and her company defrauded people struggling to pay their mortgages, Ms Carey has featured regularly in the news.
In early March, gardaí raided her home, confiscating documents and digital devices. Weeks later, they confiscated her €55,000 BMW.
One of her investment properties that had been repossessed by the banks was sold and, in May, she received a suspended prison sentence for driving without insurance.
On Thursday, the Central Bank issued a warning advising people not to deal with her company.
Careysfort Asset Estates Ltd is now on its published list of unauthorised firms. The Central Bank said it believes her firm is holding itself out as an entity providing loans and that it has no Central Bank authorisation to do so.
The warning notice also pointed out that "It is a criminal offence for an unauthorised firm / person to provide financial services in Ireland that would require an authorisation under the relevant legislation".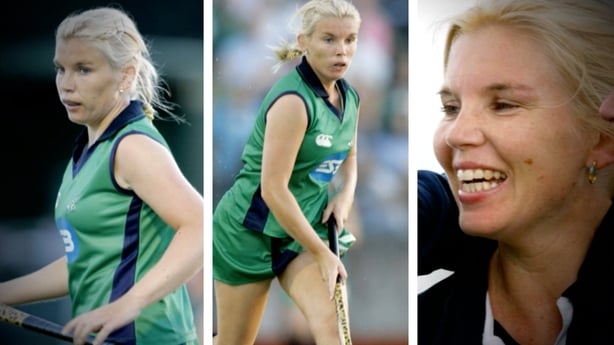 The Central Bank notice relates to activity by Careysfort Asset Estates revealed by RTÉ Investigates in February and not any activity since.
The report revealed that Ms Carey had conned at least 18 people out of a combined total of around a half a million euro.
RTÉ Investigates understands that the delay in placing the company on the register of unauthorised firms – almost four months after the RTÉ broadcast – is because Ms Carey responded to communication from the Central Bank and defended her position vigorously.
Ms Carey is also facing an ongoing and expanding garda investigation.
RTÉ Investigates understands that they are pursuing several lines of enquiry and not just those related to the mortgage scam.
Ms Carey and her firm targeted people in mortgage difficulties, promising to buy their mortgages from their lenders at a discount and then give them a new mortgage.
That could have allowed people who had been struggling with repayments to stay in their home. But the new mortgages never materialised and deposits, most of which were between €15,000 and €35,000, were not refunded.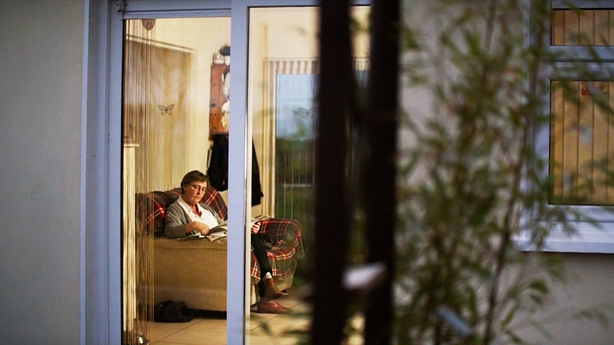 Since the RTÉ Investigates report, more people have come forward to gardaí. RTÉ Investigates understands that around 40 alleged victims have given a statement or are in the process of arranging to give a statement. As many as 20 others who may have been affected are at this stage reluctant, for different reasons, to make an official complaint.
As part of their investigation, gardaí have been in contact with police and financial institutions in England where Careysfort Asset Estates is registered.
Aside from her home, gardaí have also searched a number of addresses connected with Ms Carey, including one other property that is registered in her name.
Victims are unlikely to get much, if any, of their money back.
As previously reported by RTÉ Investigates, the company account has been virtually drained by spending on trips abroad, hotels, designer clothing and day-to-day shopping in outlets such as Circle K and Lidl.
Two years' worth of financial statements, which list hundreds of debit card and other transactions, showed over €200,000 of what appears to be spending on goods and services for personal use.
The account was funded almost exclusively by deposits from clients of the company. The biggest single item of spending shown in the bank statements was on the 21 July 2020, when the account was used to buy Ms Carey's BMW car, at a cost of €55,226.
At the end of July 2020, a client of Careysfort Asset Estates transferred €35,000 to the company as a deposit for the mortgage buy-back scheme. Within hours, the financial statements show, a debit card attached to the company's account was used to pay a bill of €5,460 at the Trump International Golf Links & Hotel in Doonbeg, Co Clare.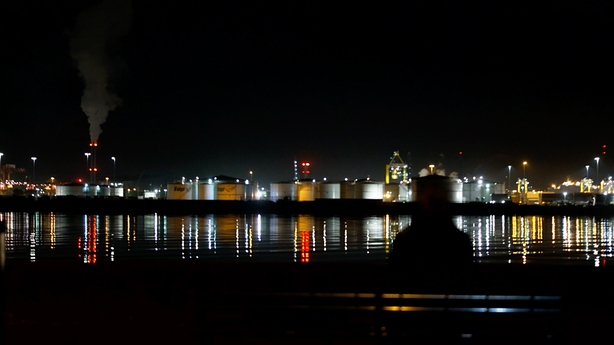 On 19 November 2019, Sharon O'Riordan, a chef with the HSE, paid €5,000 in cash as a deposit to the company. Sharon borrowed from family to get the money. A month later, in December, the statements show that the account for Careysfort Asset Estates was used to book a hotel at a Swiss ski resort for six nights. The cost per night was €1,176, and came to a total of €7,058.
The Careysfort Asset Estates account was used to fund spending during that six-day trip on shops, restaurants and other items, amounting to €6,976. The total spend over the six days was €14,000, excluding flights.
The day after the trip ended, a further €10,863 was spent – €8,000 at Kilkenny's Michael Lyng motor dealers, €2,080 at Welch Sports, which specialises in selling hockey gear, and €783 at Ez Living Furniture in Kilkenny.
Just weeks later, the account was used again to pay for another trip abroad – this time seven days in Florida. The account shows related charges of over €22,000 for the US trip, including €987 in one transaction at Armani Exchange.
An analysis by RTÉ Investigates of the statements shows that, over the two years covered, approximately €400,000 from clients of Careysfort Asset Estates was paid into the company account.
That figure does not include cash payments, and RTÉ Investigates did not obtain data for most months in the second half of 2019, when some clients paid the company.
As of January, just €488.10 remained in the company account.