The mother of Nicola Furlong has told of her heartache ten years after the Wexford student was murdered in Japan.
Angela Furlong said that the pain of losing her beloved Nicola will never go away and that she "misses her so much".
Angela's anguish is now compounded by the fact that Nicola's unrepentant killer, American musician Richard Hinds, is due to be released by mid-November this year.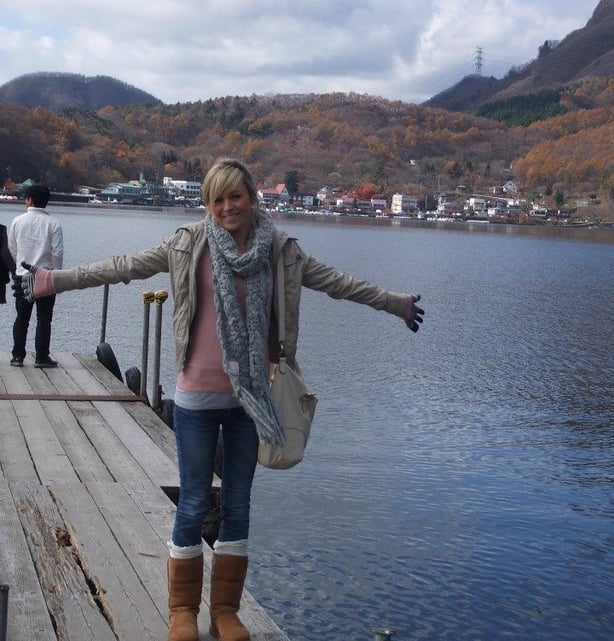 Hinds, who strangled the 21-year-old in a Tokyo hotel in 2012, is currently serving out the remainder of his five-ten years in Fuchu Prison in western Tokyo.
Meanwhile, Japan expects rehabilitation difficulties for Hinds ahead of his release. He is classified as having only a "moderate" likelihood of rehabilitation back into society, according to a confidential Japanese Department of Justice document seen by RTÉ Investigates.
The Justice Department's official rehabilitation assessment comprises four categories, Hinds is placed in the third category, one above those who are considered to have the lowest expectation of rehabilitation.
The relatively low rating suggests a failure of Hinds to express remorse for the murder, which he consistently denied despite overwhelming evidence against him.
The Department of Justice document suggests that he has failed to satisfactorily take part in programmes aimed at preparing prisoners for return to society.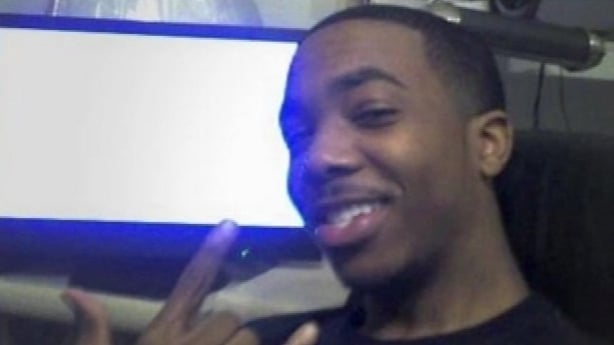 Hinds, a talented organ player from Memphis, Tennessee, was 19 when he strangled Nicola in his hotel room. He had borrowed a hotel wheelchair to transport her in an apparently unconscious state to the room.
The DCU student was on a study abroad programme in Japan at the time. Hinds was working there temporarily as a musician. They were unknown to each other until hours before the murder.
Hinds has already served four years more than his minimum sentence, implying that he has still not taken responsibility for his crime. In a country where contrition is highly valued, a display of remorse would have aided an earlier release.
However, with 120 days taken off his original sentence in lieu of time spent in pre-trial detention, he will be released by 19 November 2022 at the latest.
'A grave full of flowers'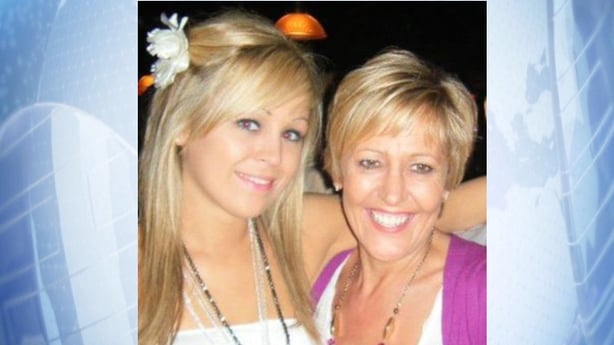 Next Tuesday 24 May will be the tenth anniversary of the murder of Nicola. "I will be working" on the day, her mother Angela told RTÉ News. "I have worked all her anniversaries because I can't sit at the graveyard all day anymore.
"I will visit the grave and I'll have her little garden that I made on the grave full of flowers for her anniversary.
"So, I will carry on as normal as I can until I close that door in the evening, and I am on my own again and I am looking at her picture.
"I miss her so much, that is all we are left with now - photographs and memories," she said.
"Sometimes I forget the sound of her voice and I put on the DVD of her 21st and I hear her little voice again."
23 May 2012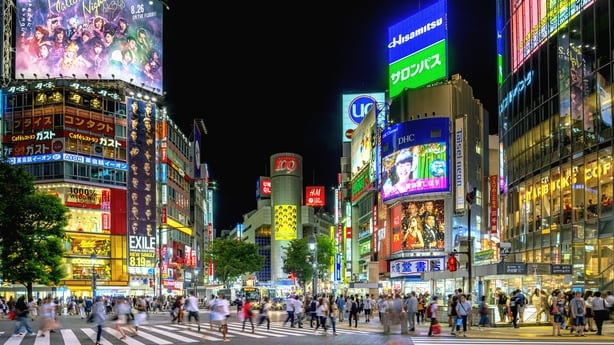 Nicola and her friend met Hinds on the evening of 23 May 2012 after attending a concert by US entertainer Nicki Minaj.
As they walked from the concert, they approached him and his friend, James Blackston, to ask for directions to Tokyo's Shibuya district, which is known for its shopping and nightlife. Like Hinds, Blackston, a dancer from Los Angeles, was in Japan working with a touring Japanese-American musician.
Unlike Nicola, who was studying and living in a city about 120km from Tokyo, Blackston, then aged 23, was somewhat familiar with the Japanese capital, having toured the country on at least five occasions.
The Americans offered to show the two women the way. "They seemed so friendly and so normal and nice… they didn't seem dangerous at all," her friend told the Richard Hinds murder trial via video-link in March 2013.
The four ended up together at the Scramble Café and Bar in Shibuya. The women bought the men a drink as thanks for guiding them to Shibuya and chatted and danced with them at different stages during the night.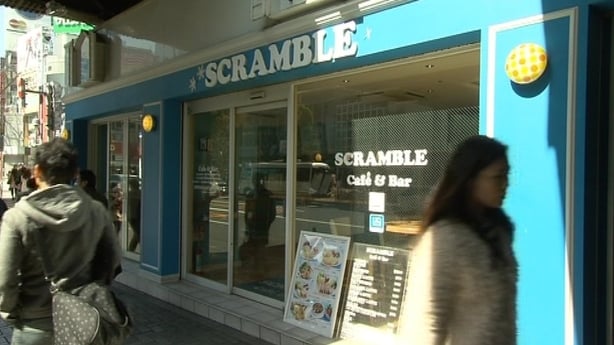 The men bought drinks for the two women, shots of tequila. From this point Nicola's friend, who was referred to in court as Victim A, said she began to lose coherence. "All I remember is having the second shot and after that I don't remember anything," she told the court.
The Americans hailed a taxi to bring the women back to their hotel. The taxi's CCTV camera recorded snatches of disoriented female voices as the women were getting into the taxi.
Soon it appeared that they were entirely unconscious. The two men are heard talking excitedly about what they planned to do sexually to the women who lay comatose in the back seat of the taxi. In his testimony, Hinds dismissed the expletive-ridden taxi conversation as "meaningless talk".
CCTV video used in evidence
While the conversation played in court was for the most part audible to journalists and others in the public gallery, the video footage was not visible, but Blackston's lawyer, Tsutomu Nakamura, described it to RTÉ around the time of the trial.
"We can see the four persons, two guys and two girls in the back and also the driver, the two girls were clearly unconscious," Mr Nakamura said. The CCTV recording also captured Blackston molesting Nicola's friend in the taxi, an offence for which he was later jailed.
The taxi camera recorded the men chatting as they were leaving the taxi at the entrance to their hotel. "I am going to carry mine, you gonna carry yours?" one of the men said, referring to the two women. "Yeah, I am going to carry mine," the other answers.
Richard Hinds transported Nicola to his room in a wheelchair used by the hotel for elderly or infirm guests and Blackston did likewise with her friend.
Around two hours later, Nicola Furlong was dead. Hinds denied responsibility. Family and friends in the United States raised thousands of dollars for his defence, including by selling #inRichwebelieve wristbands.
Some of the funds raised were used to pay a pathologist, Marianne Hamel, to travel from the United States to give evidence for his defence. But her testimony affirmed the key points made by the pathologist for the prosecution, including that Nicola Furlong died because she was strangled over a period of "several minutes".
Hinds admitted that he was the only other person in the room with Ms Furlong. "I did lightly press on her neck," he told the court. "I do not believe I was the cause of her death because the pressure was too light. I had no intent, motive or reason to hurt her or kill her."
During his trial, the self-proclaimed Christian, who was a music director at his Memphis church, addressed Nicola's parents Angela and Andrew who travelled to Japan to attend the trial.
"Mr and Mrs Furlong, perhaps you are tired of hearing me say this, but I never had any intention to bring harm to your daughter. In my short life, I have never hurt anyone physically or verbally."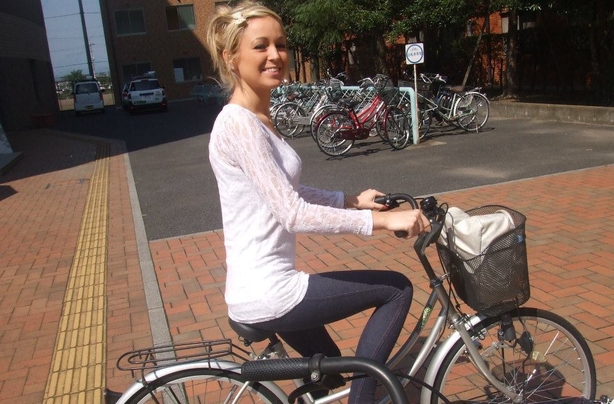 Sentenced as a minor
The nine judges, including six lay judges, didn't believe this and convicted him. Because he was 19 when he committed the crime he was sentenced as a minor - in Japan, adulthood legally begins at 20.
Japan has a death penalty but it is prohibited for under-18s and would be given to 18 or 19-year-olds in cases with more than one victim involving particular depravity.
If an 18 or 19-year-old murderer isn't given the death sentence or a life sentence the next strongest sentence is five to ten years. The flexibility of a five- to ten-year term is designed to encourage rehabilitation. If the defendant displays contrition for their crime, they will get out earlier.
Hinds's friend, James Blackston, was convicted of sexually assaulting Nicola Furlong's friend on the night Nicola was murdered. He was also convicted of an earlier sexual assault on another non-Japanese woman, referred to in court as Victim B, after a forensic police analysis of his iPad retrieved incriminating images that Blackston had deleted of the woman.
The woman, a 22-year-old Japanese-Brazilian shop worker, had a story like that of Nicola Furlong's friend.
She told police that she had lost consciousness while socialising with Blackston. She said he insisted that she take a swig from a bottle of tequila when they were dancing together in a bar. She said that she felt sick after drinking it.
"I felt drunk immediately, I felt weirdly dizzy... I started to sweat," she said. She and Blackston went outside, he brought her to a nearby convenience store, and gave her a bottle of water. She said she remembered nothing more until she woke the following morning.
Blackston was charged with a crime known as Quasi Forcible Indecency which is defined as "a person who commits an indecent act upon a male or female by taking advantage of loss of consciousness or inability to resist, or by causing a loss of consciousness or inability to resist".
He was jailed for three years and has since been freed. In an Instagram post after his release, Blackston characterised events surrounding his imprisonment as an "unfortunate imbroglio", the Daily Mirror reported in 2016.
Blackston, who had described himself in court as a practicing Christian, added that "God allows certain things to happen so that his glory shines forth through us special utensils".
'I miss her so, so much'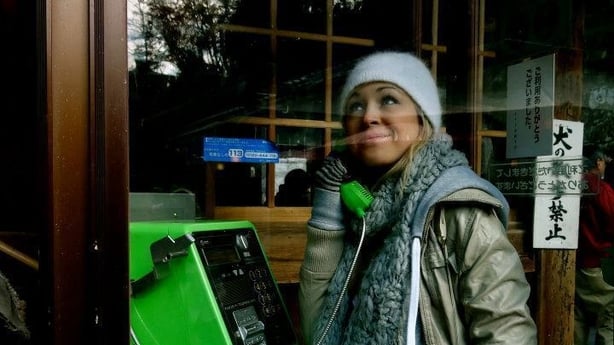 At the time of her death, Nicola Furlong had been feeling homesick and was looking forward to returning to Ireland. In Tokyo District Court in 2013, Angela Furlong described the final text message she received from her eldest daughter. "On May 22nd, 2012, Nicola's last contact with me, she texted to say, 'all ready for the concert mam, am so excited 10 weeks & I will be back in Ireland'."
The following evening, she met Hinds. Several hours later, she was dead, and her family were left with a lifelong grief.
"I miss her so, so much," her mother said. "I watched my parents pass away within a year of each other and one of the last things I said to both of them was, 'tell her I miss her'.
"She knows how much I love her, and I know how much she loved me; I want her to know how much she is missed.
"When mammy and daddy passed away, I was with both of them, and I told them that when they get to heaven to tell Nicola that I miss her."