Several families first learned their babies' organs had been sent abroad for incineration with clinical waste from an RTÉ Investigates report that exposed the incident, it has emerged.
The families dispute statements by Cork University Maternity Hospital (CUMH) that they were told of the incinerations as part of an open disclosure process in May 2020.
In a joint statement issued last month, CUMH, Cork University Hospital and the HSE said each of the 18 affected families were informed that their children's organs had been incinerated last year. The contact took place via phone calls.
Noting that the families were offered an apology and support services, the group also said that the families were sent follow-up apology letters by registered post.
However, five of the affected families dispute this version of events.
Katie Quilligan, 29, whose baby son James died a day after being born at 24 weeks, in CUMH in January 2020, said that she only learned that his organs had actually been incinerated in Belgium from social media postings about the RTÉ Investigates report.
She told RTÉ Investigates that she had agreed to a post-mortem of James' brain on the basis that any organs retained would be buried by the hospital in a CUMH grave plot known as the Garden of Angels.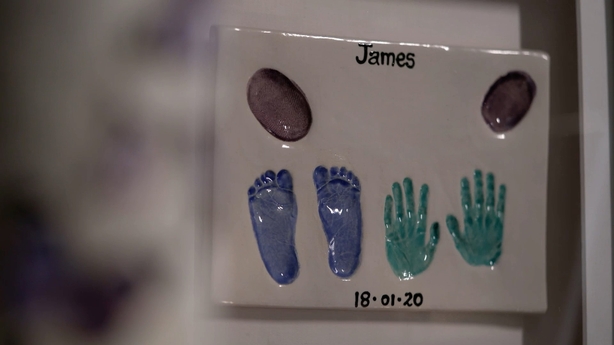 "Up until this story came to light, that is what we believed [occurred] in our heads and in our hearts," Ms Quilligan said.
HSE standards state that any organs retained at post-mortem should be sensitively disposed of by burial or cremation only.
Last month, RTÉ Investigates revealed the story of Cork couple Leona Bermingham and Glenn Callanan, who spoke of their horror at discovering the brain of their deceased baby son had been incinerated without their knowledge or consent.
Baby Lee was just one of 18 babies whose organs were sent along with clinical waste for incineration in Belgium on two occasions last year.
"Even after all these months, it is now that we are finding out the truth - it is nerve-racking, upsetting, horrendous what they have done to our children," Ms Quilligan said.
"All they had to do was pick up the phone and say 'what do you want to do with this?' and I would have got my mother to go straight up, and I would have personally buried it in my family plot in Ballincollig," she said.
"We didn't have a choice, we didn't get a say - they just took our baby's organ and sent it away without us knowing."
Ms Quilligan told RTÉ Investigates that, while she did receive a phone call from CUMH last May, incineration was not mentioned.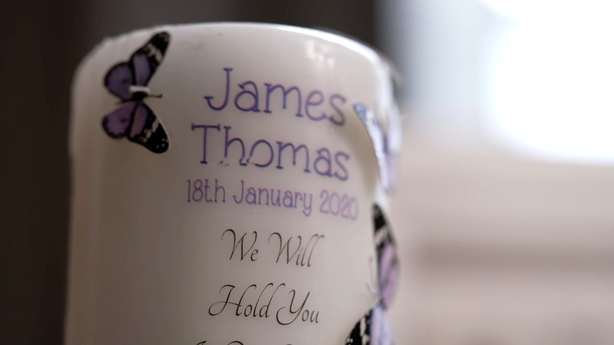 Ms Quilligan said CUMH simply told her that her baby's organs had been disposed of and she took this to mean they had been buried in line with her wishes.
Ms Quilligan said that she subsequently received a call on 27 September, a day before the report from RTÉ Investigates, from a staff member at CUMH, who told her that a story would soon emerge about 18 babies who had died at the hospital.
"When I questioned the person as to what the story was going to be about, their response was that they couldn't tell us as they themselves didn't know," Ms Quilligan said.
It is an experience closely mirrored by another affected family who spoke to RTÉ Investigates on the condition of anonymity.
The couple, who are originally from Cork, now live in Australia. Their baby daughter was stillborn at 25 weeks in CUMH in November 2019.
They said that, while they also did receive a call in May last year, it was not explained to them their baby's organ had been sent to Belgium for incineration. They also did not receive any follow-up apology letter.
They received another call on the morning of the RTÉ Investigates report, but again they say they were not made aware of the details of what would emerge.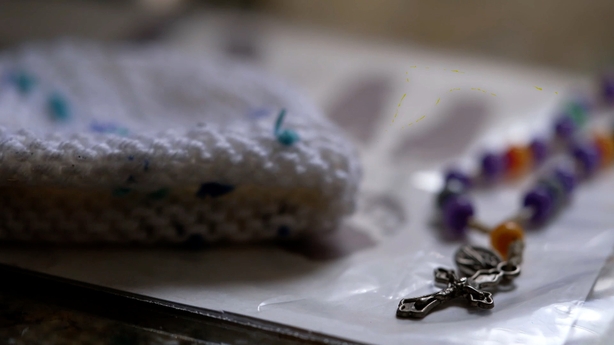 Correspondence seen by RTÉ Investigates includes a letter of complaint sent by the couple to the hospital and HSE: "We believe we have been treated horrifically and completely miscommunicated to. To find out through social media has been a total disrespect to us."
"We now have to once again re-live the pain and grief of losing a child, only this time it is worse, and we are in a dark place, thinking of her body in Dunmanway and her organs or any part of our baby girl being in a rubbish tip after being incinerated in Belgium as clinical waste and to make it harder as parents we are stuck in a foreign country in lockdown with no family or support network around us to help us through these hard times."
The couple have repeatedly appealed to the HSE to provide them with a letter so they can apply to the Australian Government for a special exemption to travel home, noting that they need family support for the "well-being of our mental health".
---
Watch on RTÉ Player:
RTÉ Investigates: Losing Lee
---
They have not received a response. Yesterday evening, after RTÉ Investigates put a series of questions to both the HSE and the South/South West Hospital Group, the couple received confirmation that such a letter will now be forthcoming.
Another couple, Daniel Sznycer and his wife, Aleksandra, also need family support. Originally from Poland, they now live in Cork, where their baby boy Oliver died in CUMH at 22 weeks in September 2019.
Just like the other couples, Aleksandra received a call in May last year, and again on the evening before the RTÉ Investigates report last month, but on both occasions she was left confused and did not understand what had happened to her baby's organs.
As non-native English speakers, Mr Sznycer believes it was essential they should have been sent written correspondence explaining clearly that their son's organs had been incinerated.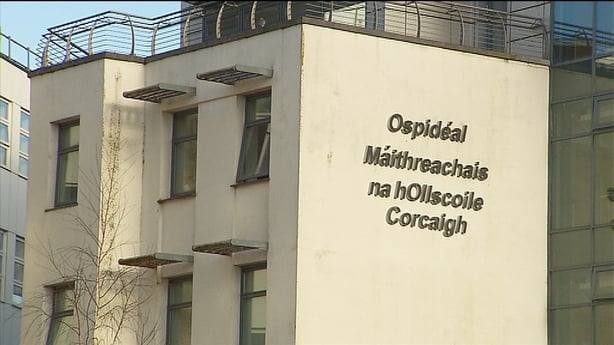 "We were expecting a letter from the CUH explaining everything because sometimes we don't understand, but there was nothing - no letters, no nothing, nothing to explain what happened."
Mr Sznycer said he and his wife only learned the full details of what had happened when he contacted Ms Bermingham on Facebook.
Even at this stage, some 17 months after the incident came to the attention of hospital management, Mr Sznycer told RTÉ Investigates that he and his wife are still unclear what organs belonging to their baby boy were sent for incineration.
"We don't know exactly what organs were kept and we don't know exactly what organs were buried in the cemetery in Cork. We don't know anything - completely nothing - and I think we should get the information about this now."
In a statement to RTÉ Investigates, the South/South West Hospital Group, Cork University Hospital and CUMH reiterated their apology to all 18 families saying they are "truly sorry for the additional distress this has caused."
The statement added it is not HSE policy to comment on individual cases, but stated the phone calls made to affected families last year were made by experienced clinical bereavement specialists who "categorically confirm that all families were informed incineration of the organs had occurred, and that this was not what the service had given them to expect would happen, which was for the organs to have been buried."
The statement conceded that families were not told during these calls where the incinerations took place.