An investigation is under way at Cork University Maternity Hospital after multiple baby organs were incinerated abroad without the consent or knowledge of bereaved parents, RTÉ Investigates has learned.
The incinerations occurred on two occasions last year when the organs of 18 babies were sent to Belgium along with clinical waste.
HSE standards state that, when organs are retained at post-mortem for further examination, hospitals should support the next of kin by facilitating their return or arranging their sensitive disposal by burial or cremation only.
Despite this, all 18 families were contacted by Cork University Maternity Hospital (CUMH) last May to inform them that the organs of their deceased babies – many of whom had died months earlier – had been incinerated across two days in late March and early April last year.
"They shocked me to say the organs that they retained have been incinerated and we won't be able to get them back," Leona Bermingham, one of the 18 affected families told RTÉ Investigates.
---
Watch on RTÉ Player:
RTÉ Investigates: Losing Lee
---
Ms Bermingham and her partner, Glenn Callanan, lost their baby son Lee shortly after he was born at CUMH in September 2019.
Internal hospital correspondence seen by RTÉ Investigates shows mortuary staff at Cork University Hospital (CUH) were aware in early 2020 that its burial space for the interment of organs was full.
Unsuccessful attempts were made to find an alternative plot. It was also decided that cremation was not an option.
As a result, multiple baby organs that had been released by the pathology department following post-mortem lay in storage in the morgue – in some cases for several months.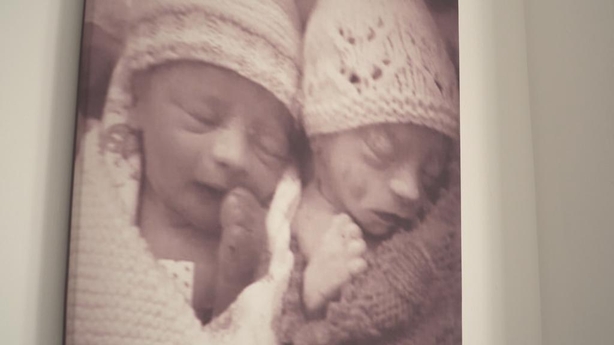 Then came March 2020 and the arrival of the coronavirus. Facing the potential for increased deaths, space needed to be freed up in the mortuary, so a decision was made to send the organs of the 18 babies abroad for incineration.
It was, according to the hospital correspondence, a decision made out of "absolute necessity and desperation".
"My son's brain went into a bin as if it was a piece of rubbish," said Ms Bermingham. "Why would you put my beautiful son's healthy brain into a bin?"
A statement issued to RTÉ Investigates on behalf of CUH apologised "that this distressing incident has occurred … under very extenuating and unprecedented circumstances brought about by the COVID-19 pandemic."
There is a manifest difference between burying or cremating an organ and incinerating it with clinical waste, which could include the likes of dressings or needles, according to medical negligence experts.
"It is like a double trauma for the family: they have lost a baby in very sad circumstances and, then, to learn subsequently that their baby's brain has been incinerated is so traumatic," said Rachael Liston, a solicitor who specialises in medical negligence.
---
Read more:
Heartbroken parents react to baby organ incineration
---
In mid-May 2020, hospital management sent an incident report on the incinerations to the Department of Health.
However, management did not rate the incident as serious but did express concern about the adverse publicity for the hospital if it came to public attention, according to an email sent by senior pathology staff in Cork.
Documentation seen by RTÉ Investigates shows the staff in Cork were concerned with the assessment, prompting them to write directly to the HSE.
The email states the classification needed to reflect the history and sensitivity relating to organ retention scandals and should have been reported as having significant risk for parental distress.
In a statement, the South/South West Hospital Group said it "totally refutes any suggestion that it would be more concerned about the risk of adverse publicity."
CUMH added it "was not aware of the decision to send the perinatal organs for incineration prior to it occurring."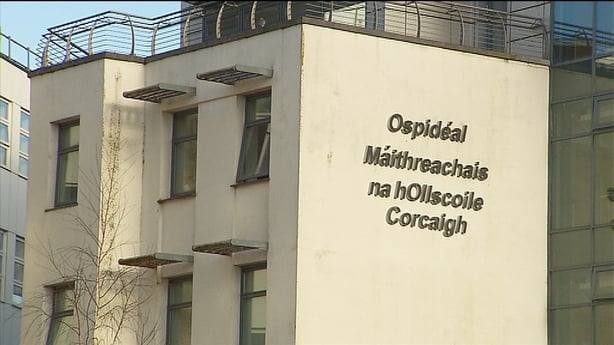 "It's very disappointing that the hospital might be concerned more about the adverse media effect of the disposal of baby organs, rather than the sensitive nature of what occurred and the impact and the distress what occurred will have on any family members where they learn that their baby's brain has been disposed of or incinerated with clinical waste," Ms Liston said.
While CUH has confirmed it has commissioned an investigation into the events that led to the incinerations, some 17 months after the incident came to the attention of hospital management, the review is still only at an early stage.
In its statement, the hospital group said the delays were due to challenges sourcing appropriate external expertise during the pandemic and, more recently, the cyberattack on the HSE, but it now expects the review will be finalised in late October or early November.
The Department of Health told RTÉ Investigates that the HSE will now confirm that all hospitals nationally are in compliance with the HSE's standards for post-mortem examinations.
Following the revelations, the Taoiseach told the Dáil on Tuesday that it was "very difficult to comprehend" what happened at CUMH.
Micheál Martin called the destruction of infants' organs without the knowledge of parents was "cruel and unacceptable".
The Taoiseach said he was keen to facilitate a debate in the Dáil, and noted that the Minister for Health was seeking reassurances it did not occur elsewhere.
He was responding to Sinn Féin leader Mary Lou McDonald, who said the families involved are experiencing "extreme distress".
"It is beyond belief that we are at this point again", she said, referring to a previous scandal.
Watch RTÉ Investigates: Losing Lee on RTÉ Player.