Just over a week ago, Leona Bermingham turned 30. In another world, she and her partner, Glenn Callanan, might have marked the milestone with joyous celebrations.
Instead, Leona was busy pounding the streets of her native Cork City where she ran the Women's Mini Marathon. Her intention wasn't to beat a previous record – her reason for partaking was much more personal.
That's because 19 September has assumed a new meaning for Leona. No longer just her birthday, it is also the day on which she lost her beloved baby son Lee in 2019.
And so now Leona's birthday is an opportunity to remember Lee, while also raising funds for Féileacáin, a bereavement charity which provides support for those affected by the loss of a baby.
In April 2019, Leona and Glenn were thrilled to discover they were expecting twins. It was, they told RTÉ Investigates, an amazing time for them.
---
Watch on RTÉ Player:
RTÉ Investigates: Losing Lee
---
Leona's face filled with a smile as she happily described how she spent the pregnancy speaking and singing to her babies, telling them every day how much she loved them.
But the pregnancy was not straightforward. At their 16-week scan, the couple were told there were complications with one of the twins, and the outcome of those complications would not fully be understood until they were born.
On 18 September 2019, Leona went to Cork University Maternity Hospital (CUMH), where her twins, Lee and Lewis, were delivered by emergency Caesarean section just before midnight, at 33 weeks old. Both boys were transferred to the neonatal intensive care unit, but Lee's condition deteriorated rapidly.
"The best thing was to set up palliative care," Leona said.
"We got the boys baptised together and, as hard as it was, we were so happy that we had the both of them with us. And we told Lee exactly how important he was to us, how much we loved him and how strong and brave he was. Lee went to sleep in my arms forever at five past one, with his daddy and twin brother beside him."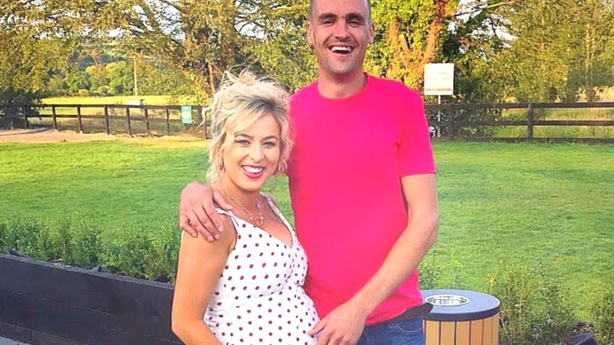 Because of the circumstances of baby Lee's death, Leona and Glenn were encouraged to agree to a post-mortem examination.
They were given an information booklet – it detailed what would happen if the pathologist needed to keep any organs for further examination and explained that their wishes regarding the "burial or cremation" of any retained organs would be discussed with them.
Having filled and signed the consent form, the following morning baby Lee was taken for the post-mortem. A week later, he was laid to rest.
Over the next few months, Leona and Glenn attempted to get on with life as best they could – at home with their baby son Lewis, they juggled the demands of first-time parenthood with grieving the loss of baby Lee.
Then, in May 2020, eight months after Lee's death, Leona got a phone call out of the blue from CUMH.
The purpose of the call was to tell her that the organs retained at Lee's post-mortem had been incinerated, and that the couple would not be getting them back.
Some 17 other families received similar phone calls from the hospital to inform them that the organs of their deceased babies, many of whom had died months earlier, had been incinerated across two days in late March and early April last year – all without the knowledge or consent of their bereaved parents.
Leona recalled the conversation as just a blur. Unable to process what she was being told, she asked for a letter detailing exactly what had happened.
Over a week later, the letter arrived by registered post – inviting them to a meeting with the hospital and apologising for any anxiety the news had caused them.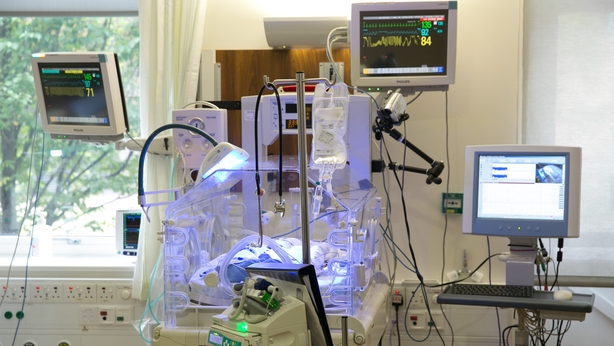 "I thought: how dare they apologise for how we're feeling but not apologise for what happened," Leona said.
Her thoughts are echoed by Glenn, who described the whole situation as simply heartbreaking.
In early November last – six months after they received the phone call – CUMH eventually arranged to meet with Leona and Glenn. It was at that meeting the couple first learned it was Lee's brain that had been retained and sent for incineration to a clinical waste facility in Belgium.
Having convinced themselves what Leona had been told on the call could not possibly be true, the news confirmed their worst fears. It was, at that point, Leona said, that their world came crashing down around them.
---
Read more:
Investigation under way at Cork hospital after baby organs incinerated
---
"My son's brain went into a bin as if it was a piece of rubbish," she said. "Why would you put my beautiful son's healthy brain into a bin?"
The revelations are, according to Michaela Willis, shocking. Having also lost her own baby son in 1993, Michaela discovered his organs had been retained. Her subsequent campaigning efforts helped uncover a major organ retention scandal in the UK.
When evidence of similar practices emerged here in the late 1990s, the HSE appointed Michaela to investigate. Her landmark report was published in 2009 and found almost 21,500 organs of deceased patients had been retained at hospitals and universities across the State.
At the time, the story dominated the news agenda for months and years on end, with those affected sharing emotional stories of reliving their grief having believed they'd buried the entire bodies of their loved ones.
Michaela told RTÉ Investigates that, for many families affected, the disrespect of their child's organs was something more than something physical being taken away. It is far more than a microscopic piece of tissue, she said.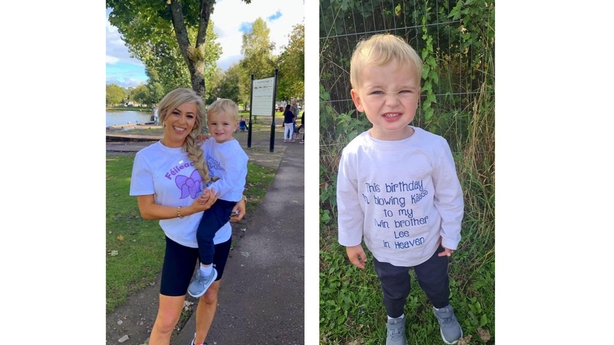 If grieving parents don't know where part of their child is, she said, they cannot move forward. It is a central reason why Michaela's 2009 report required that the incineration of organs at all Irish hospitals cease within six months.
"I am shocked 12 years later that we are still finding hospitals incinerating and I do hope the HSE take action because it was a very clear recommendation," she said.
"The scandal was so large throughout the UK and Ireland that practices changed, and it should never ever have returned."
Though the hospital had been aware in early 2020 that its burial space for the interment of organs was full, the decision to send the organs of 18 babies abroad for incineration was made in the wake of the coronavirus crisis, in order to free up space in the mortuary.
A statement issued to RTÉ Investigates on behalf of Cork University Hospital (CUH) apologised "that this distressing incident has occurred… under very extenuating and unprecedented circumstances brought about by the COVID-19 pandemic."
It's a justification that doesn't sit well with Michaela Willis, who said that tiny baby organs would occupy very small space, and certainly not enough that would free up space for one body, she says.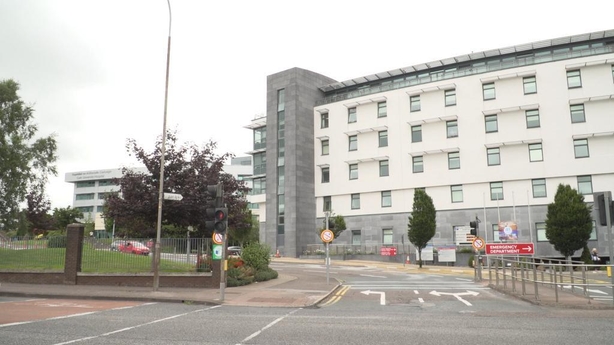 The CUMH said it "was not aware of the decision to send the perinatal organs for incineration prior to it occurring."
While the CUH told RTÉ Investigates it has commissioned an investigation into the events that led to the incinerations, the review is still only at an early stage.
Citing challenges related to sourcing external expertise and the HSE cyberattack, the South/South West Hospital Group said it expects the review to be completed in late October or early November.
In the wake of the Willis Report 2009, there was much talk about the urgent need for a Human Tissues Act. Successive governments promised action but 12 years later Ireland is still waiting.
In its statement, the Department of Health said work on drafting of the Bill is progressing with a view to ensuring Government approval for its publication by the end of the year. In contrast, when the organ retention scandal broke in the UK in the late 90s, Human Tissues legislation was enacted there within a few years in 2004.
Meanwhile, for affected families like Leona and Glenn, the reality is that an ongoing lack of closure is, as Glenn says, eating them up inside. Lewis has now turned two years old.
Leona has found a way to honour his twin brother Lee's memory with her annual charity run, but her efforts have an uncanny parallel – far from a sprint, the couple's quest for answers is a continuing marathon.
Watch RTÉ Investigates: Losing Lee on RTÉ Player.