A common complaint levelled at local government in Ireland is that, since the abolition of town councils in 2014, there are too few councillors.
Compared to other countries, the argument goes, local government in Ireland is under-represented.
But one aspect of local government is, arguably, over-represented.
Our 949 councillors have two representative organisations: the Local Authority Members Association (LAMA), and the Association of Irish Local Government (AILG). Both are almost entirely funded by the taxpayer.
They essentially perform the same role and state that they represent the interests of councillors. They also host training seminars and conferences for their members.
Now, RTÉ Investigates can reveal the costs of maintaining the two organisations.
Local authorities paid LAMA and the AILG around €3.2m in annual contributions from 2014-19, in addition to almost €1.5m in fees for training seminars and conferences.
---
Watch on RTÉ Player:
RTÉ Investigates: Claims, Planes and Automobiles
---
During that time, the organisations spent close to €2.6m on internal meeting expenses and allowances.
In simple terms, around half of the combined expenditures for LAMA and the AILG went on paying the councillors who lead those organisations expenses and allowances.
Meetings
Most councillors are members of both LAMA and the AILG, with LAMA having more than 800 members, while all councillors are members of AILG. (There is a €35 annual fee paid by councillors for membership of LAMA, but no such fee for the AILG.)
The structures of the two organisations are reasonably similar. The 31 local authorities nominates delegate members to the organisations and both also have senior leadership teams, which LAMA refers to as its officer board, and the AILG, its executive.
In ordinary times, both organisations would hold regular meetings.
Accounts
LAMA and the AILG each file annual audited accounts with the Department of Housing, Local Government and Heritage.
We examined those accounts from 2014 to 2019, and calculated expenditure on expenses for internal meetings and allowances for the delegates and their leadership teams, against the total expenditures.
(AILG has two full-time directors who are not councillors. We excluded staff costs from this calculation.)
LAMA's total expenditure came to close to €1.7m. Of this, around €1.1m went on its own internal meeting expenses to its officers and delegates, while it paid €145,000 in allowances, which it referred to as "officer honorarium" payments.
This means that around three-quarters of LAMA's expenditure went on paying its own officers and delegates expenses and allowances from 2014-19.
The AILG's total expenditure was almost €3.8m, of which €1.3m – around one-third – was spent on internal meeting expenses for councillors and presidential allowances.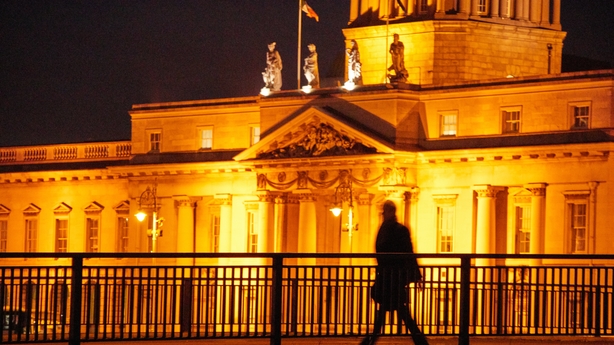 'A number of irregularities'
The LAMA 2018 accounts included a note stating that the association had overpaid certain expenses.
It stated: "During the year, there were a number of irregularities in travel and subsistence claims relating to members of the officers' board. A subcommittee was formed to address the issues and monies owed to the Local Authority Members Association have been repaid in full. In addition, further controls and segregation of duties were introduced."
In response to queries from RTÉ Investigates, LAMA general secretary, Cllr John Sheahan, said: "This issue pertained to the officer board and executive members. As a result of annual internal audit, we noted that 6 members had been underpaid expenses by €2,982.13 and were reimbursed."
He went on: "19 members were overpaid expenses by €7,940.41 mainly due to errors in calculating the aggregated mileage of members. All over-payments were repaid in full immediately."
Training
LAMA says that its principal aims are to promote "education and training" and "the general interests of local authority members". It holds two training seminars each year.
The AILG, meanwhile, describes itself as the "national representative body that proudly represents and supports the role of our elected councillors." It also describes itself as a "training resource" for councillors but is more active in this area than LAMA, hosting two annual training conferences, in addition to a series of half-day training modules.
---
Read more:
The local councillors who broke expense rules
---
On occasion, both organisations have provided training in the same subject matter. For example, in March 2015, at an AILG conference one of the topics was the Lobbying Act.This was also the topic at a LAMA training seminar that October.
Meanwhile, in 2018 the AILG hosted a training seminar called, "How best to convey your message as a member of your Council through the media", which sounds very similar to a LAMA training session the following year, entitled, "Councillors promotion through media outlets."
'Sometimes they completely overlap'
The duplication of roles would be unremarkable were the organisations funded by their members, rather than the taxpayer.
This leads to an obvious question: Why are there two publicly funded representative councillor bodies?
"I think the logic is that the AILG represents the local government sector," says Dr Aodh Quinlivan, the Director at the Centre for Local and Regional Governance, at University College Cork.
"And the idea is that it should be a body that would be consulted by the government if they were recommending changes to local government. Whereas LAMA is purely for the members. But undoubtedly, sometimes they completely overlap."
When asked why there are two councillor representative organisations, LAMA general secretary, Cllr John Sheahan said: "We believe it is important that all voices and different voices be heard when discussing issues pertaining to local government and councillors."
Meanwhile, a director of the AILG, Mr Tommy Moylan, said in an interview that both LAMA and AILG are provided for under the Local Government Act, when it was amended in 2014.
"I only can speak here on behalf of the AILG," he said. "And that was the decision taken back government level in 2014."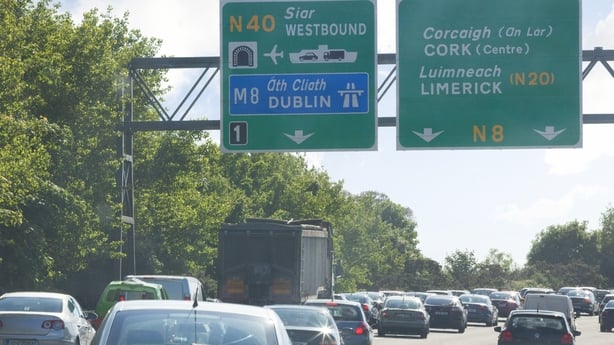 External expenses
Despite being taxpayer-funded, neither LAMA nor the AILG is subject to the Freedom of Information Act, which means they avoid the scrutiny many publicly funded organisations receive.
However, under the Local Government Act, delegates are required to notify their own local authorities each quarter of any expenses they have received from the external organisations, where they are council nominees. (This includes LAMA and the AILG.) Details of payments received from those external organisations are supposed to be published in registers by local authorities.
The onus is on councillors to submit their notifications each quarter and the quarterly notifications are available through freedom of information requests to the local authorities.
But in practice, as we discovered following a series of freedom of information requests, compliance with this requirement is inconsistent.
Many councillors have not informed their councils of the payments they have received from external bodies – including some senior leaders at the councillor representative organisations.
From 2014-2019, LAMA chairperson Cllr Micheál Anglim did not submit his expense details from LAMA to his local authority, Tipperary County Council. He said he made a "conscientious decision in 2020" to forward his LAMA expenses to Tipperary County Council.
"There was and still is huge confusion amongst councillors on the whole issue of returns from outside bodies to their relevant local authorities," Cllr Anglim said. "It is my understanding that different local authorities have different systems."
"From former colleagues, I was led to believe that LAMA was exempt from [the disclosure requirement].
---
Read more:
These local authorities have not followed expense rules
---
Similarly, LAMA vice-chairperson Cllr Terry Shannon did not submit his LAMA expense details to his council, Cork City Council, for 2014-19. He said the council has "no formal reporting structures" in place for disclosures, but said that in December 2020, he provided details of payments for 2020.
The LAMA general secretary, Cllr John Sheahan, does not appear on the external body payments registers for his local authority in Limerick, for 2014 to the first quarter of 2021.
He did not respond to queries from RTÉ Investigates asking if he had submitted details of LAMA payments.
But in a statement, Cllr Sheahan said: "Notifications to local authorities are inconsistent, throughout all 31 Local Authorities. The legal obligation is ambiguous."
Meanwhile, Cllr Damien Geoghegan, a councillor at Waterford City and County Council, was AILG president for 2017-2018. His council publishes external body payments registers and for his entries for 2017 and 2018, they state that "no report" was received in relation to the AILG. He did not respond to queries from RTÉ Investigates.
Watch RTÉ Investigates: Claims, Planes and Automobiles on RTÉ Player.