In 2014, the government introduced various new legal measures relating to councillors' expenses.
Those measures created certain obligations for councillors – but they also meant that local authorities had new legal responsibilities.
Councillors became legally obliged to notify their local authority, each quarter, of any payments they received from certain external organisations, as well as the distances travelled to meetings of those organisations that they expensed.
Councils, meanwhile, became obliged to publish registers detailing those payments.
However, an analysis by RTÉ Investigates has found that several local authorities have not adhered to this requirement.
Our analysis also found that the system used to calculate mileage rates for councillors travel to conferences, training seminars and other meetings is haphazard and operates inconsistently.
Councillors are also supposed to inform their local authorities how many kilometres they have travelled on behalf of external bodies. Those kilometres are then aggregated with other certain council travel, and the aggregated kilometres travelled is then used to determine their correct mileage rate for certain travel.
But some councils do not ask for these details and many councillors, even when asked, do not provide them.
This means that many councillors are likely being paid on an incorrect mileage rate for attendances at certain events, because their local authorities are not factoring in their travel with other external bodies, when determining their correct mileage rate.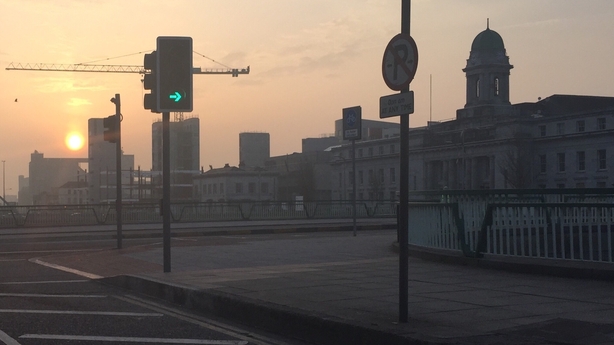 Registers
Ministerial Directions published by the Department of Housing, Local Government and Heritage also require local authorities to publish registers of attendances and payments relating to conferences and training.
In addition, they are also obliged to publish registers based on information given by their councillors, relating to their payments from external bodies.
"The register should be maintained on the council website, and it would be good practice to update this at least quarterly," the Directions state.
The Directions also explain the rationale underlying this requirement. "Local authority may use these notifications from the elected members to ensure… no double payments where expenses are met by the other body," they state.
The Association of Irish Local Government (AILG), one of the councillor representative organisations, told RTÉ Investigates that it reminds its members of their disclosure requirements.
"We provide induction training at the start of every council period," said Tommy Moylan, Director of the AILG.
"We have published a very detailed elected members guidance manual as well, which is circulated and fully available on our website which will give our members full details of their obligations."
But compliance with these rules, among both councillors and local authorities, is inconsistent.
'It is the duty of the Member to notify the local authority'
At present, three of the largest local authorities in the country – South Dublin County Council, Fingal County Council and Cork City Council – do not publish registers relating to their councillors' external body payments.
South Dublin County Council told RTÉ investigates that it "has not received notification of payments made to elected members, and as such has not published a separate register of payments."
Elsewhere, Fingal County Council told us that it does not maintain this register "because no claims have been submitted by councillors in relation to payments from outside bodies."
It also pointed out that, under the Local Government Act, "It is the duty of the Member to notify the local authority."
Cork City Council said that "no returns were made from 2014-2019" but added that the first councillor return was made in the final quarter of last year. It said that it currently has "no formal process in place" but that "a standardised reporting format is being put in place."
Meanwhile, in a several other local authorities, external body registers are clearly incomplete, with only a handful of entries for some years.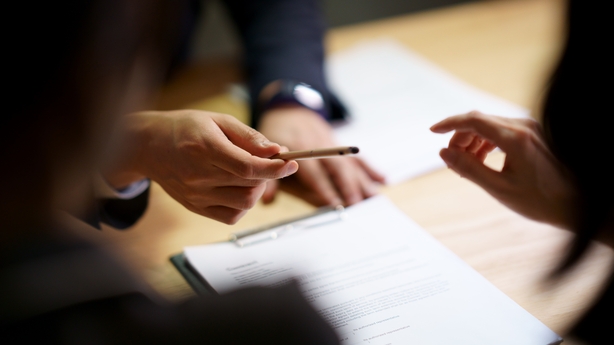 'Only two councillors have submitted this information'
RTÉ investigates submitted requests under the Freedom of Information Act to several local authorities seeking correspondence related to external body notifications.
The correspondence shows how council administrators issue repeated remainder letters to certain councillors, asking them to send in their returns.
While it is also obviously good practice for the council to ask for those notifications, there is nothing in the rules that require councillors to submit the notifications only when asked.
However, there is no sanction available in the Local Government Act for councillors who refuse to provide their notifications.
At one local authority, which has an external body register on its website for 2014-2018 with only a handful of entries relating to two councillors, a reminder email was sent to its councillors in April 2020.
---
Read more:
The local councillors who broke expense rules
---
It stated: "Letters [were] issued in February 2019 and October 2019 advising you of your requirement to submit details of travel and subsistence claims from your representation on outside bodies under Section141(1) of the Local Government Act, 2001. We have received a media enquiry and an FOI request seeking the details of representations to outside bodies for the year 2018."
"To date, only two councillors have submitted this information. Please email me your returns immediately as this information needs to be available for both the press release and the FOI request."
Confusion
The Ministerial Directions also provide an additional rationale for the disclosure requirement of external payments.
As well as expenses, councillors are also supposed to disclose how many kilometres they have travelled on behalf of external bodies. Those kilometres are then aggregated with the kilometres they have travelled for conferences and training, to determine which one of four travel bands a councillor is on.
The bands, in turn, determines what rate per kilometre the councillor should be paid for conference and training travel.
The Directions explain that local authorities can use the external body notifications to ensure that "the member is on the appropriate travel band, based on the aggregation of distance travelled, when claiming expenses from the local authority in respect of conferences and training."
But because compliance with this requirement is so uneven, many councillors are likely being paid on incorrect rates, since their external travel is not aggregated with the other travel that they do.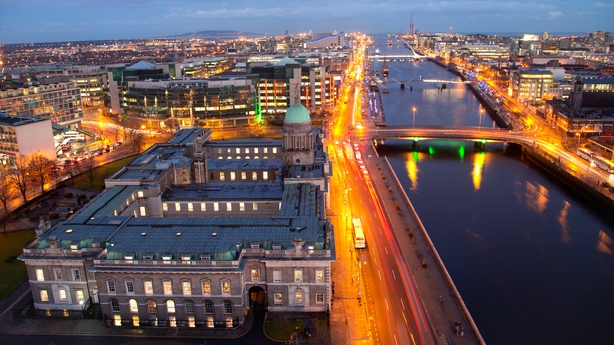 Aggregation
Meanwhile, there is an additional issue related to the aggregation system.
Councils have nominating rights on a wide range of public bodies, such as education and training boards, regional assemblies and so on.
The Local Government Act specifies that councillors must notify their local authority with details of payments, meetings and kilometres travelled, undertaken with another body that they were nominated to, by their local authority.
But councillors often sit on other boards, not as nominees of their local authorities, but as nominees of other public bodies.
For example, many councillors are board members of education and training boards, as council nominees. The training boards, in turn, often nominate their board members, including councillors, to the boards of institutes of technologies, where they act as representatives of the education and training boards (rather than their councils).
---
Watch on RTÉ Player:
RTÉ Investigates: Claims, Planes and Automobiles
---
The Ministerial Directions also explain: "Where travel expenses are being claimed by more than one public service body (i.e. outside bodies) then it is aggregated distance of all travel accrued that determines the travel band that the member is on at any given time."
The confusion lies in whether travel with all public service bodies should be disclosed – that is, public bodies where councillors are local authority nominees, and other public bodies that they claim expenses from in a separate capacity– or only public bodies where they are council nominees.
In 2018, Wexford County Council asked the Department of Housing, Local Government and Heritage, this very question.
According to the council, the "Department advised that 'all travel' includes travel for which travel expenses were paid by a public body whether the travel was undertaken in relation to the claimant's role as an elected member, as a local authority's nominee to an outside body, or in a personal capacity."
But, as we found out, most local authorities do not interpret the rules this way. Ten councils told us that they considered that all public bodies should be taken into account (in other words, taking the same view as the Department), while the remaining 21 councils said that, in their interpretation, only travel involving public bodies with council nominees was relevant.
'Complex to understand and administer'
Meanwhile, a review of councillors' pay and conditions by barrister Sara Moorhead refers to some of the difficulties associated with the aggregation system.
It said that councillor representative organisations were "strongly opposed to the aggregation of expenses, which is complex to understand and administer."
Her review, which was published last year, recommended that the aggregation requirement should no longer be applied, as it places "an excessive administrative burden on local authorities and Councillors."
Watch RTÉ Investigates: Claims, Planes and Automobiles on RTÉ Player.