Allen Morgan comes across as a typical civil servant – understated, serious and dedicated. But he has been unafraid to ruffle feathers at the Office of Public Works, where he was employed for 37 years before retiring as its Managing Valuer in late 2017.
His bugbear is waste.
"We're paying too much for what we're getting… budgeting is not at the forefront of each individual project or each individual property that we acquire or lease."
The OPW is responsible for maintaining and conserving some of our best loved parks, monuments and cultural institutions together with more mundane properties ranging from office accommodation and garda stations to laboratories and warehouses.
A lot of money flows through OPW accounts for property. Including what it spends on behalf of other departments, its property arm spent almost €470m in 2019 – buying, building, leasing, refurbishing and maintaining public property.
Shortly before he retired, Allen Morgan co-authored a report with John Dowds, another senior OPW valuer, that looked at five property transactions. RTÉ Investigates obtained a copy of that 2017 review under Freedom of Information.
One of the transactions involved a small plain 1970s apartment building in Clare Lane in Dublin 2, which the OPW sought for the future expansion plans of the National Gallery. Initially, it bought four of the eight apartments in the building for €2.2m from a private consortium.
The OPW then hired the same consortium to negotiate for it on the purchase of the remaining four apartments off market– all one and two bedrooms in poor condition – according to the OPW review.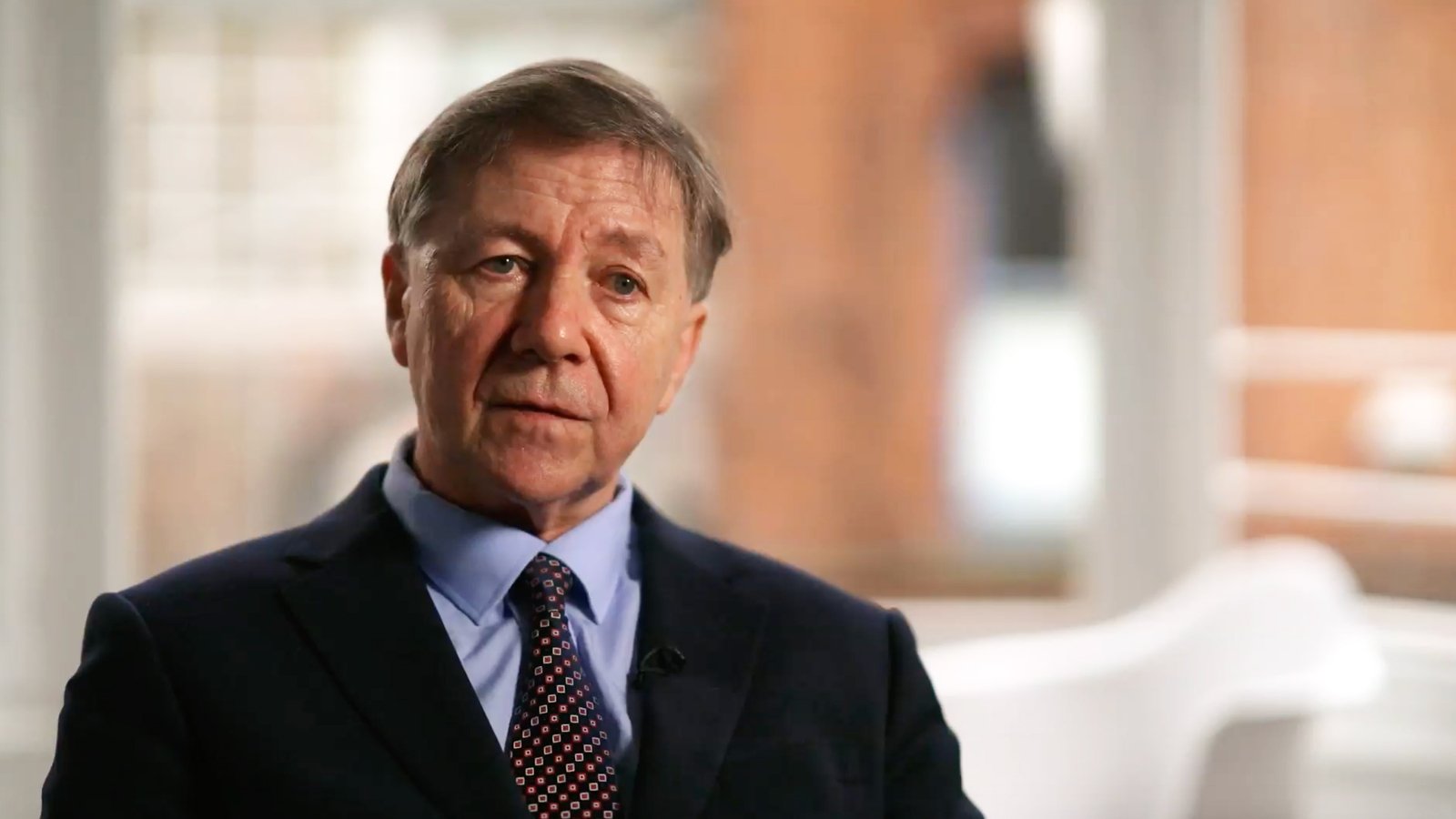 The OPW gave the consortium a budget of €3.2m in late 2007 to buy the remaining four apartments, equating to €800,000 each. If it negotiated a lower price, then it got 50% of the difference between the original budget and the purchase price.
The consortium negotiated the purchase of the four apartments between 2008 and 2010 for €2.3m. For this, it was paid €550,500, including VAT, by the OPW.
"The fee paid was extraordinary," Mr Morgan told RTÉ Investigates. "I didn't know about any of this. This was all something that happened without the OPW valuers being involved."
His report, produced in 2017, notes that "The market rate for that type of service would normally be 1-2%, plus VAT, of the purchase price."
The fee paid in this case equated to around 20%. The fee was "obscene," said Fianna Fáil TD Marc MacSharry, who is familiar with the details of the deal as a member of the Public Accounts Committee. He is also a licensed auctioneer.
"There were any amount of estate agencies who would do that work," he told RTÉ Investigates. "And standard fees would not be anywhere near in excess of half a million."
The OPW defended the arrangements, saying that this was a strategic purchase and that they were made "to ensure the State's identity remained confidential..." and to incentivise the consortium "to facilitate securing greater value for money during the acquisition process."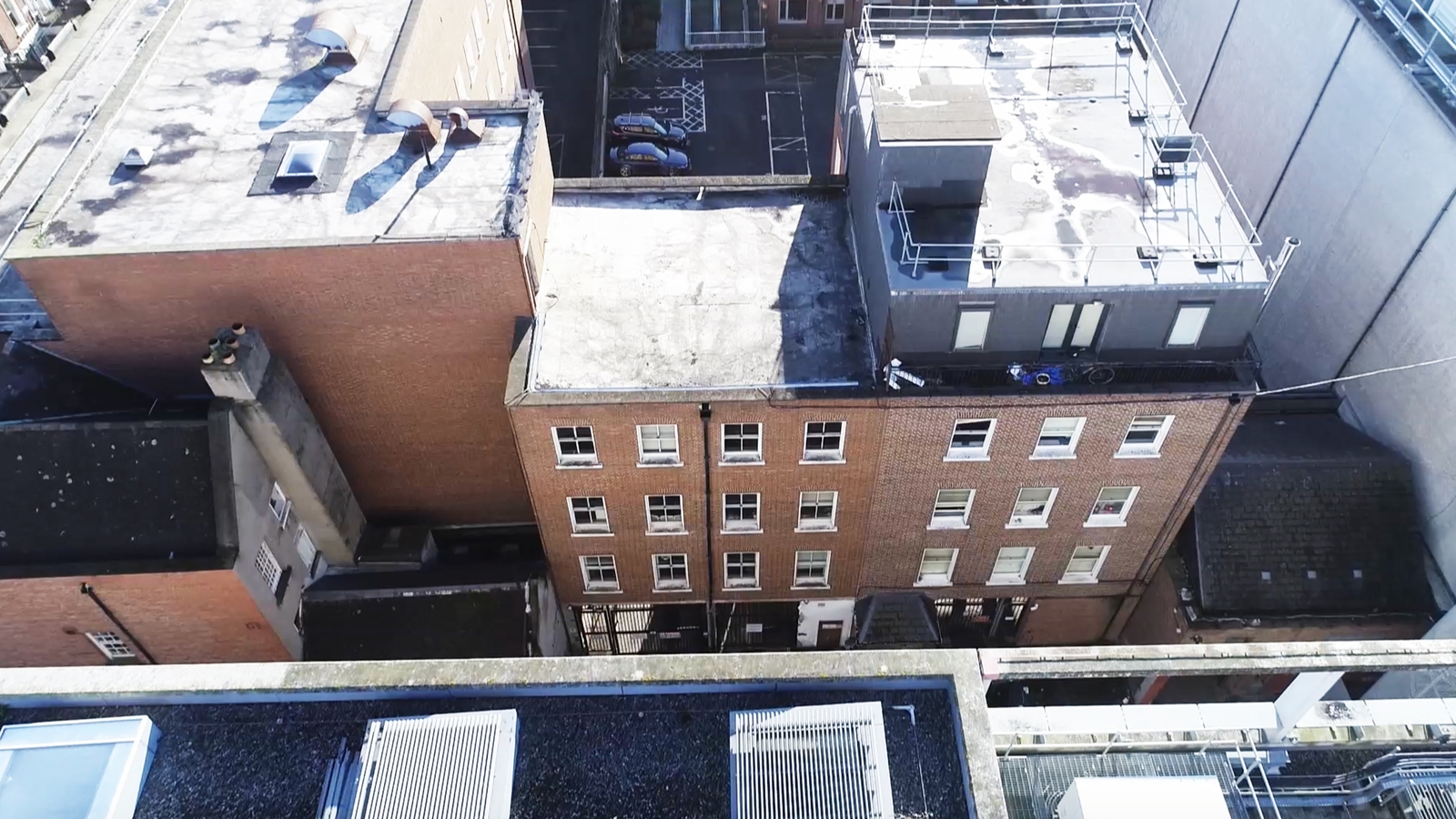 Under government and EU regulations, a contract for this amount should have been publicly advertised. However, the OPW chose not to do so.
"It should be tendered. Of course it should. It wasn't," said the retired OPW valuer, Allen Morgan. "I found that the use of consultants was, to be generous about it… it just didn't seem to follow a pattern."
Every year, government departments are obliged to tell the Comptroller and Auditor general if they breach procurement rules or guidelines, by awarding contracts worth over €25,000 without advertisement. Increasingly, the OPW is breaching those rules.
In 2015, the OPW reported that it awarded one contract in breach of guidelines. That number rose to 12 in 2017. Two years later, in 2019, it had almost tripled again to 35.
In its statement to RTÉ Investigates, the OPW said the guidelines allow for awarding contracts without a tender "on grounds of urgency, security, specialist suppliers or other such criteria".
It said, however, that it made "every effort" to ensure that it adhered to "established guidelines associated with public procurement."
With some OPW properties, there are no transactions at all. They are just left vacant for years.
This includes many garda stations: While the OPW has disposed of over 40 of them since 2014, decisions on selling or finding alternative uses for others are taking years.

In November, the OPW had 45 vacant garda stations for which it says it is exploring alternative state use – all, except one, have been vacant for at least seven years.
One former garda station in Stradone, Co Cavan, has been empty for 19 years.
"It doesn't look good for the area," said local Fine Gael councillor Val Smith about the two-storey building.
"There's money coming in from the government for town and village renewals to do up premises, vacant premises. And here we have an example, owned by the OPW, lying vacant for the last 20 years."
The OPW is obliged to offer properties for alternative state or community use before considering their sale. But this process should take weeks or months – not years.
Documents released to RTÉ Investigates under Freedom of Information show that "Cavan County Council had expressed an interest in acquiring [Stradone Garda station] in 2002, but finally confirmed in 2012 that it did not wish to conclude the purchase." That was ten years lost.
Then, in 2019, the Department of Public Expenditure and Reform said that the Garda station was being prepared for disposal.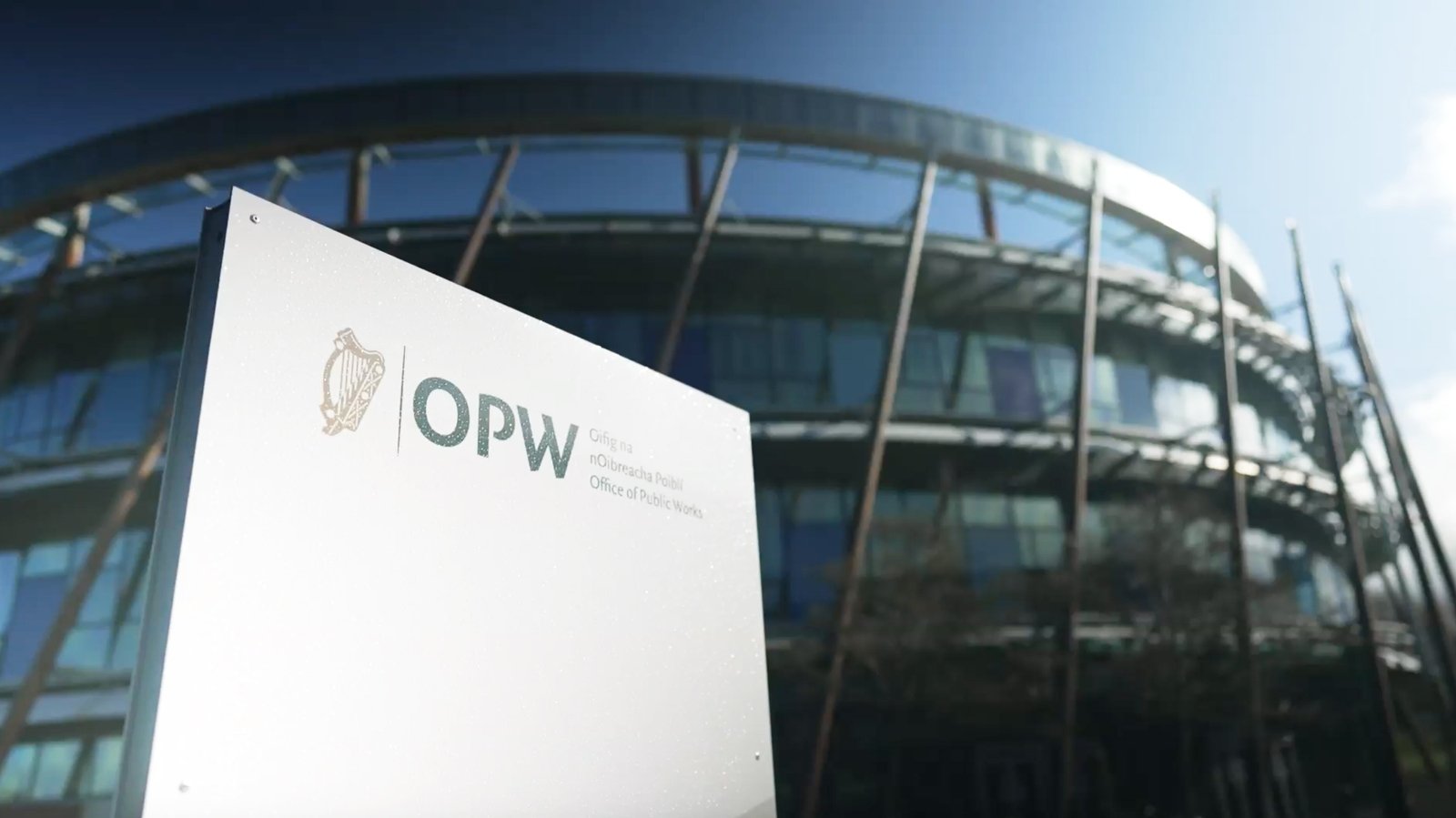 Last October, 18 years on since its first approach, the OPW wrote again to Cavan County Council asking if it wanted the building, adding that it would "proceed to dispose of the property on the open market" if the Council didn't reply within four weeks.
The building has still not been put on the market, but the OPW told RTÉ Investigates it is scheduled for auction in late 2021.
Corkman James Toomey knows something about derelict buildings owned by the OPW.
Seven of the 12 properties on a terrace of former Coastguard houses in Crosshaven village in Co Cork, where he grew up, have been vacant for decades.
According to the OPW, four of them have been vacant since at least 1983.
"We're just sick of seeing the eyesore of all the derelict houses around us," 26-year old Mr Toomey told RTÉ Investigates.
The houses are small but they have a sea view and sit across the road from the Royal Cork Yacht Club. Each stands as a derelict symbol of how slow-moving the state can be when it comes to management of its property.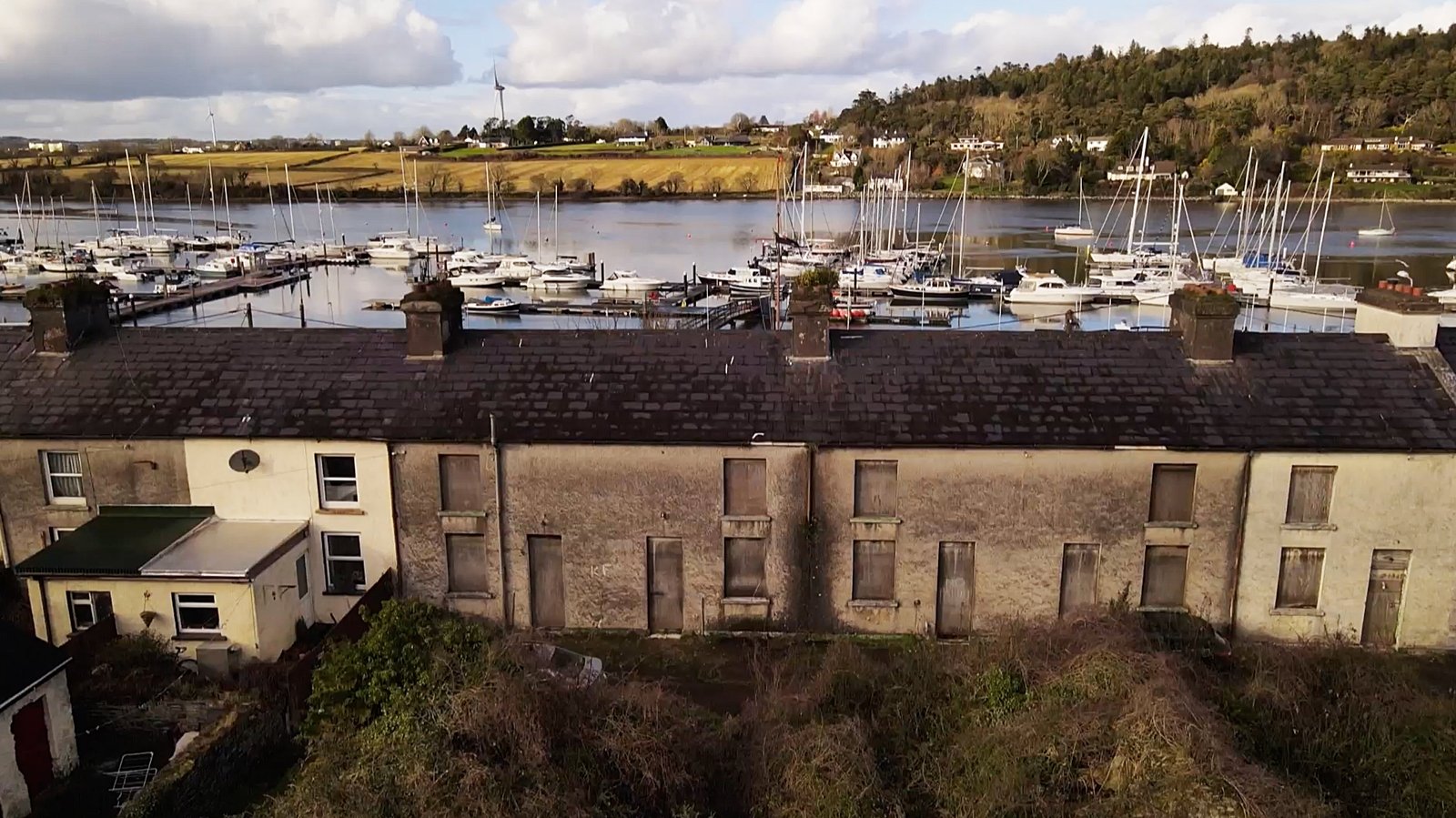 There is significant demand for housing in Crosshaven, a picturesque and historic coastal village that is a half-hour drive from Cork City.
And, said local Fianna Fáil Councillor Audrey Buckley, the houses would be snapped up because of their location. "These are very desirable properties.. so it really boggles the mind to understand why," they have been left vacant, she said.
Mr Toomey, who is currently house hunting, said that young people are increasingly being priced out of the market in the area.
"If these were done up and made affordable, it would give a great opportunity for local young people or couples or families that are looking for homes locally," he said.
The state has long made promises about these properties. In 1993, then-Minister David Andrews said the OPW "propose to sell ten of the twelve houses" once title access and boundaries were decided.
In 1994, Cork County Council said it had "planned to refurbish" them.
In 1996, then-Minister of State Hugh Coveney said that the houses were "surplus to State requirements" and would be sold once the Council agreed road-widening proposals.
Similar statements were made periodically. More recently, in 2017, the OPW said it planned to auction them by June of that year. In late 2017, the Council said it was interested in buying the houses.
In 2019, it changed its mind. And in 2020, it changed its mind yet again and now says it wants the houses and an OPW-owned site behind them.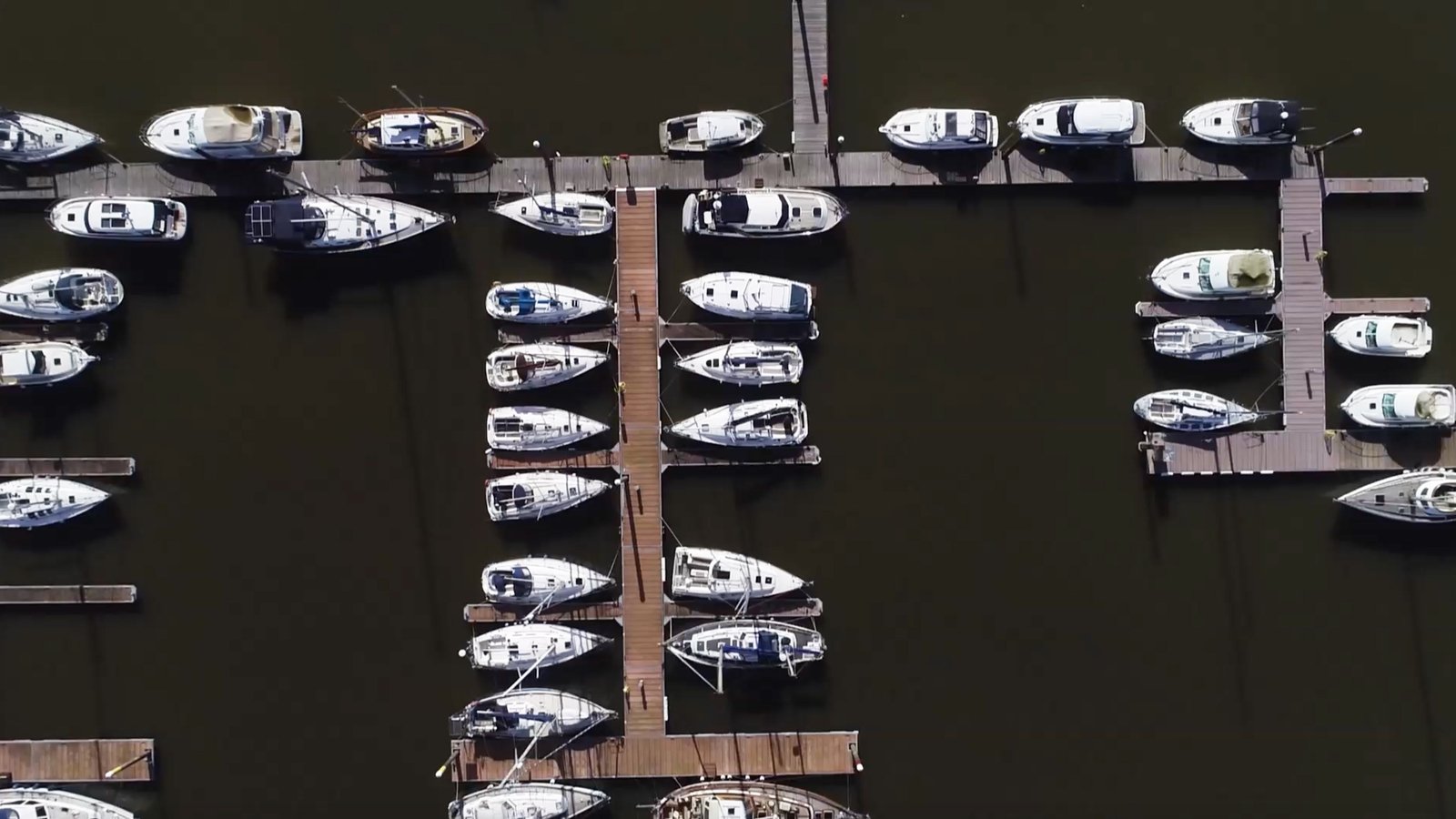 The OPW told RTÉ Investigates that the Council intends to take over the houses and site – and is currently preparing to submit a planning application for a social housing scheme.
Almost 270km north of Crosshaven is one of the most recognisable office buildings in Ireland: the Department of Health's headquarters at Miesian Plaza in Dublin's Baggot St, where Covid-related public briefings are provided.
The Miesian Plaza is a huge project. Over 25 years, it will cost the state around €300m in rent and fit-out costs.
"Anything that's going to cost you €10 million in rent a year is a sizeable transaction" said Social Democrats TD Catherine Murphy, who is familiar with Miesian Plaza because of her work on the Public Accounts Committee.
"And when that transaction is over 25 years, with the building, then being refurbed before it goes back to a developer, that is a sizeable deal."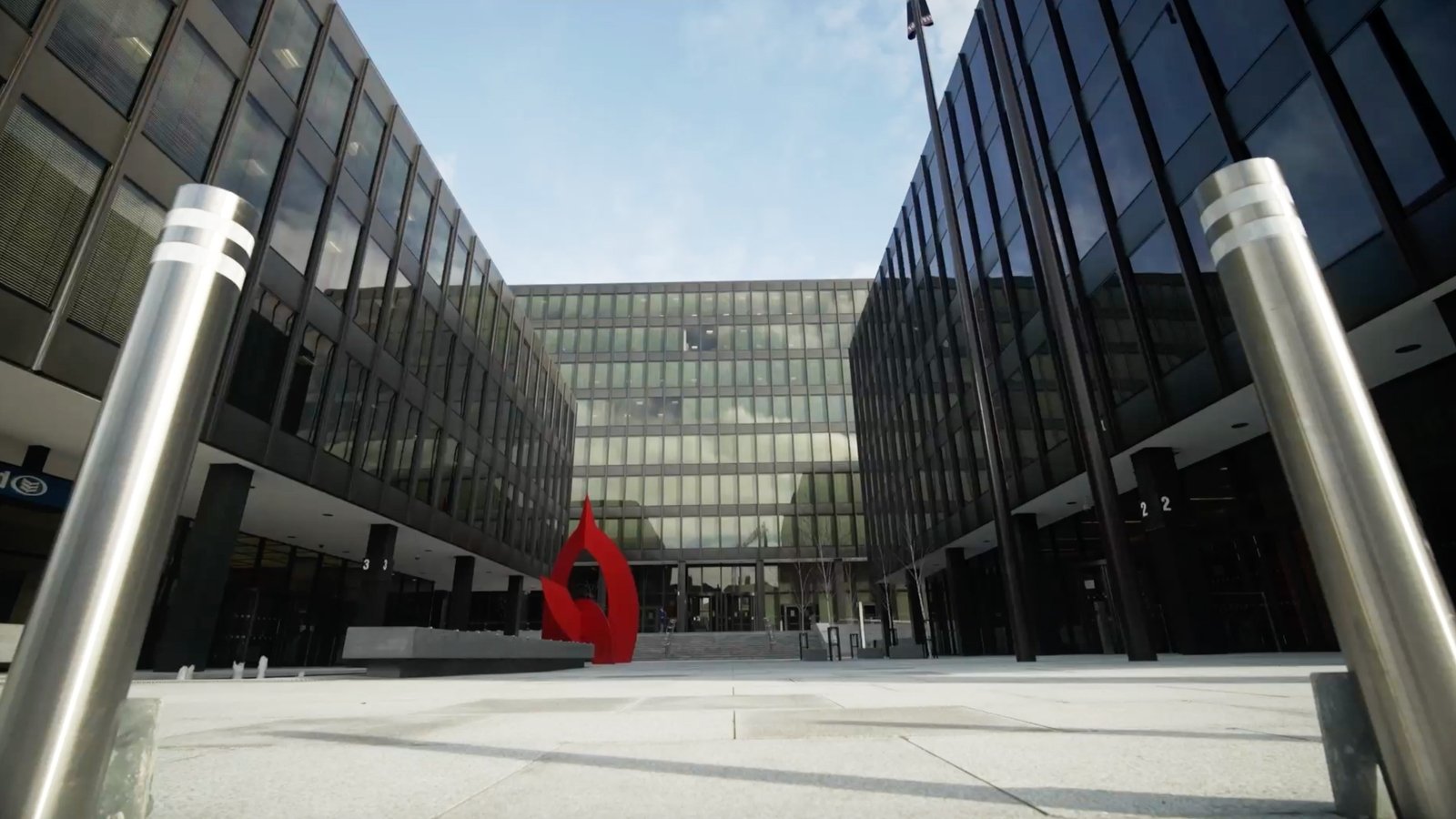 The project has been dogged by an ongoing controversy over rent.
The issue is this: the OPW believed they agreed the rent per square foot based on a particular method of measuring the building.
But it signed the lease based on a different measurement that had become the internationally accepted standard. The new standard included certain space, such as balconies.
The mistake adds an unforeseen €344,000 per year to the rent, according to the Comptroller and Auditor General. With inflation, this mistake may end up costing the taxpayer an extra €10.5m over the 25-year lease.
Before it finalised the lease, the OPW was warned about the potential for such an error by both Allen Morgan, then its Managing Valuer, and the Chief State Solicitor's Office.
The OPW told RTÉ Investigates that it is engaging with the landlord, Parma, which is controlled by beef processor Larry Goodman and his son Larry Jr. It doesn't seem, however, that it has any legal basis to demand a refund.
"I think the fundamental point here is that the rent... is precisely in accordance with the lease agreement between both parties," said Declan Sheeran, a director of the Parma Group.
The issue has become an embarrassment for the OPW, fuelling criticism of the agency, and Mr Sheeran said Parma is "committed to resolving that in a fair and equitable way."
So does this mean that the landlord will give the OPW the €344,000 portion of annual rent?
"I'm not going to preempt the outcome of whatever negotiations occur between ourselves and the OPW," he said, adding that they will have face-to-face talks once Covid restrictions permit them.
Even though the landlord spent over €70m, excluding VAT, refurbishing the building, and the OPW spent over €17m on fit out, logs of over 200 staff complaints supplied to RTÉ Investigates reveal some significant problems, some lasting for months.
The complaints ranged from access problems for people with disabilities, to repeated smells and incidents of water turning off, as well as ceiling leaks.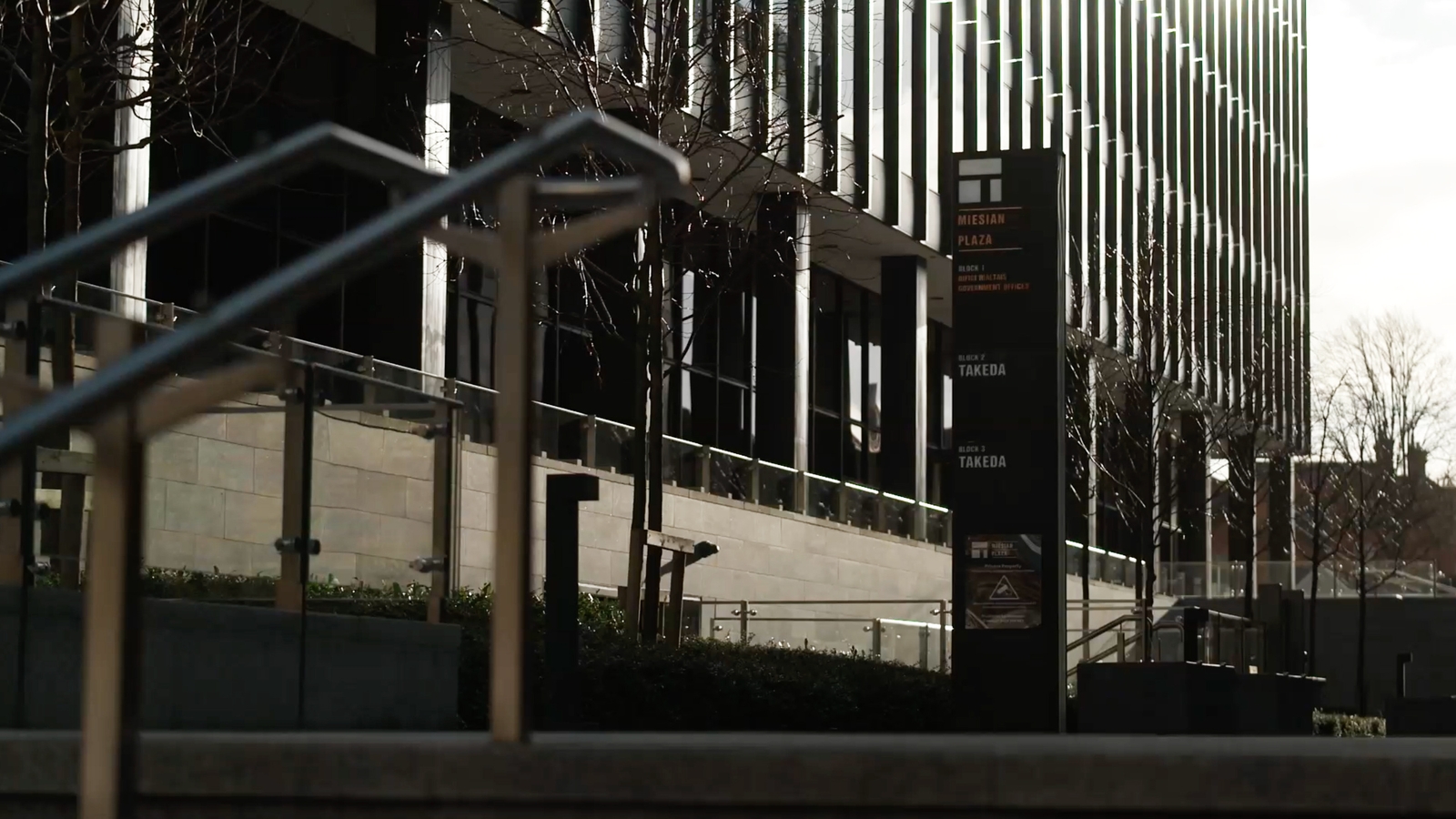 In one lengthy log entry, a Department of Health manager stated: "It is grossly unfair that people with disabilities cannot access this building with confidence on a daily basis. This dysfunctional situation ... is completely unacceptable. The special advisor to the Minister for Disabilities has also now complained to the Secretary General of the Department of Health who has written to the Chair of the OPW."
In early 2020, the canteen operator terminated its contract after "numerous problems with the kitchen equipment tripping the fuses", which "caused plugs to melt on the induction hobs".
A new operator was found, but was instructed that "the canteen is fitted for reheating food and not for cooking of any type".
Declan Sheeran described the issues as teething problems.
"This is a world-class building. However, like any development, there will always be teething problems, commissioning problems," he said.
"I mean, we commonly refer to them as snag items. That is what most of those items amount to... we have a full-time building manager onsite five days a week, on call seven days a week."
"And any issues that arise," he added, "are brought to our attention immediately. And we work very diligently to address those issues as they arise."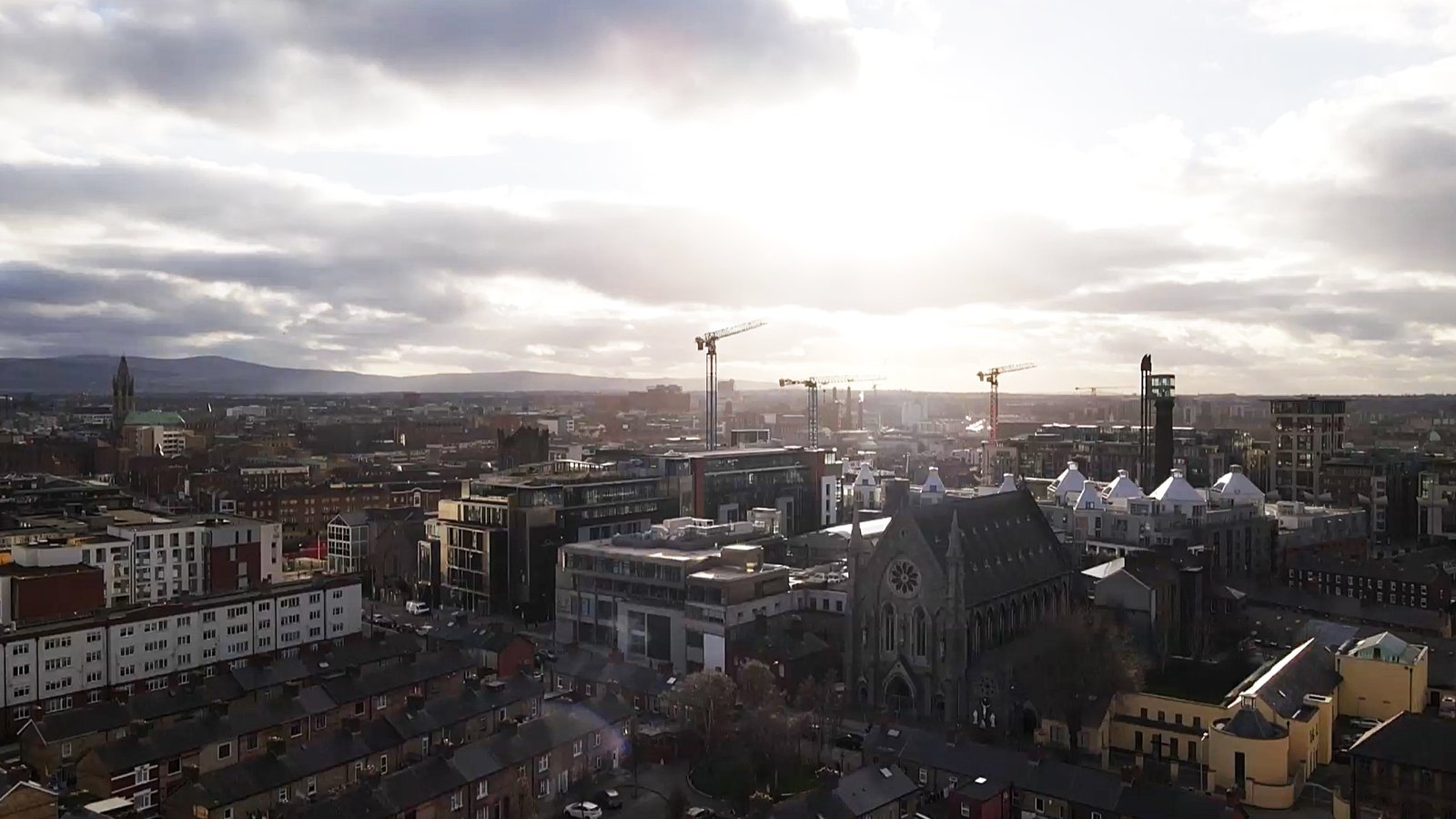 The scale of the Miesian Plaza project highlights the leasing-versus-building argument when it comes to the cost of providing office space for state employees. In the case of the Miesan Plaza, the state will spend €300m just to use a building for 25 years.
If the OPW were able to raise its own money instead of relying on central government allocations, it could allow it to build more and lease less.
Some countries have moved away from the OPW civil service-style model, opting instead to hand the responsibility over to commercial semi-state agencies, which can raise their own funding.
Such a shift occurred in the Nordic countries in the mid-1990s.
"We are somewhat in between a normal real-estate company and a government agency," said Kaj Hedvall, Strategy Director at Senaatii, which manages public property in Finland.
"So we are not part of the budgetary system. We can finance ourselves."
Allen Morgan thinks that it is time for Ireland to look at replacing the OPW with a more commercially focused government agency.
It should, he said, have "a semi-autonomous role with a board of experts who make their own decisions and are fully accountable."

Watch a special report from RTÉ Investigates on the Office of Public Works tonight on Prime Time at 9:35pm on RTÉ One and RTÉ Player.