Patrick Russell has been many things in his 57 years – political activist, business partner of former Taoiseach Albert Reynolds, barrister, publican and a financial advisor to convicted murderer Catherine Nevin. And on November 4, he became a prisoner, jailed for four years with one year suspended for stealing €215,000 from Kildare businessman Paul O'Connell.
It was Mr Russell's first conviction for theft. But it wasn't his first such scam. There were many others for which he was never prosecuted. RTÉ Investigates tracked down over 60 other men and women who were defrauded by Patrick Russell over a period of nearly three decades. Combined, he took over €8m from them. 
A trawl of thousands of pages of documents and scores of interviews on and off the record reveal his victims include hoteliers, farmers, entertainers, publicans and lawyers. Those men and woman came from all over Ireland, but one of Russell's first victims was literally the girl next door. 
Esther Wilson grew up beside Patrick Russell in Dublin's Finglas West. As a young woman, she was quirky and vivacious, known in her family as "Lady Esther" because of her impeccable dress. But she suffered tragedy in 1985 when she was 26. 
She was cycling to work in Dublin's city centre when she became entangled with the trailer of a truck that was turning onto O'Connell Street. She was dragged along the ground for over 50 feet, according to a short report on the accident in the Evening Herald. Esther's brain and body were badly damaged.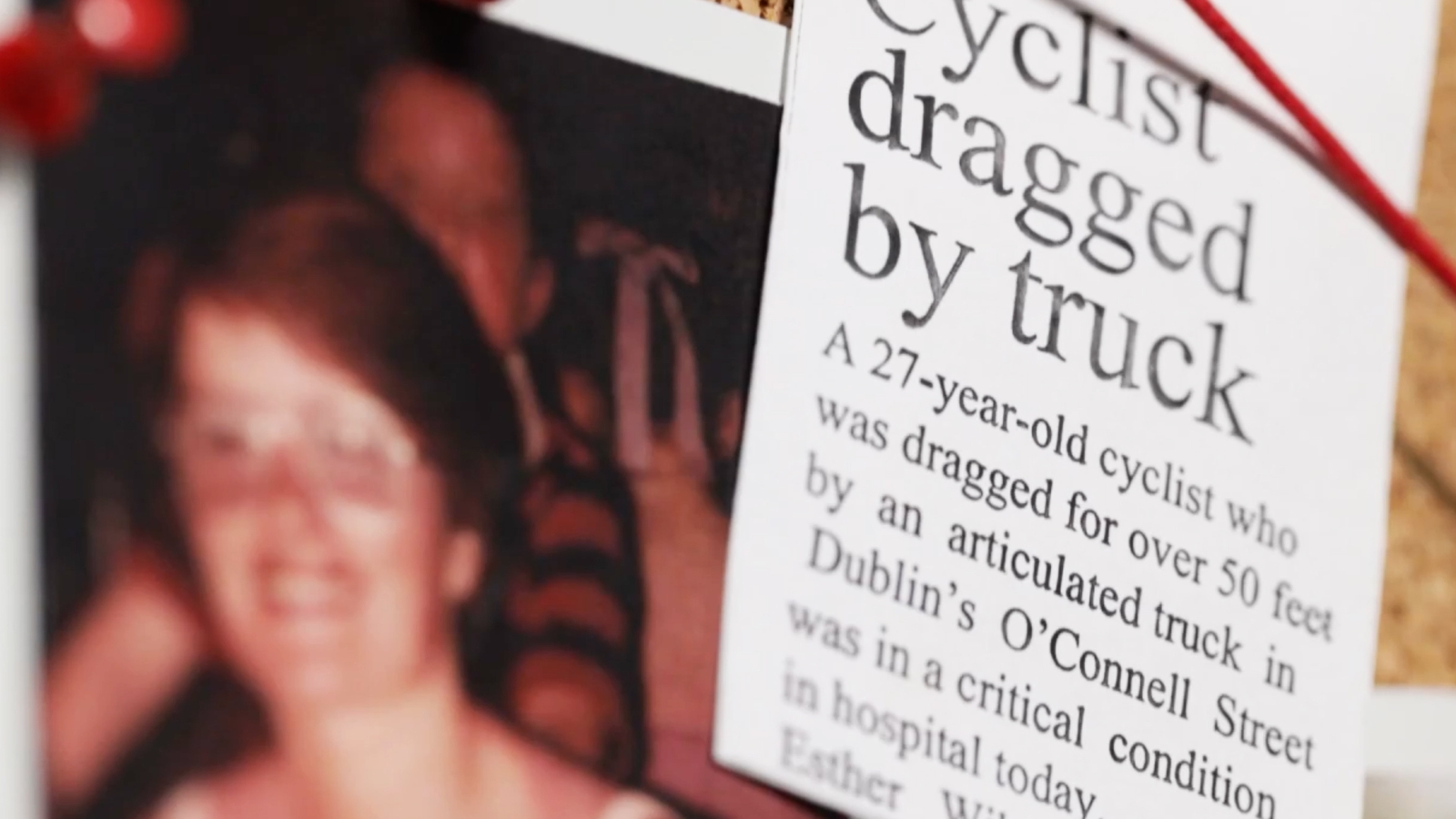 After Esther received a large compensation award for her injuries, Patrick Russell came calling. Russell had graduated with a degree in management from Dublin Institute of Technology in 1986 and had set himself up as a financial advisor. He approached Esther's mother, Kay, offering to invest part of the compensation settlement. In 1990, he persuaded her to entrust him with £120,000, the equivalent of €150,000, or enough at the time to buy two average houses in Dublin. 
Esther's mother trusted the man who grew up beside her. "She wouldn't have been educated in the world of finances, so she took his word that he was going to make a better deal for Esther, get a better return on her money to last her lifetime," Esther's sister Margaret told RTÉ Investigates. 
But that is not what happened. While some payments were made, Russell never provided any documentation showing where the money was invested. The original agreement, according to an affidavit by Kay Wilson, was that the full sum was to be repayable at a month's notice. But when Kay asked for the money to be returned, Russell tried to fob her off. "There was always an excuse as to why he couldn't release this capital," another sister Marian said. 
Esther's mother grew increasingly concerned about her daughter's money. "She got scared," Marian said, "she got worried because this was her daughter's life that again was being turned upside down. She already had an accident and now the money that was there to help her for the rest of her life was in jeopardy."
The Wilsons had to go to the High Court, where they secured a judgement ordering Patrick Russell to repay the family the equivalent of €130,000. But Russell didn't comply with the order and repaid less than 10% of the money. The Wilsons were forced to go to court again.
"I could not understand how legally he was not paying this back," said Marian. "He was looking at a person in a wheelchair. There was no grey area. He knew what he was doing. He knew what he was taking from a vulnerable person."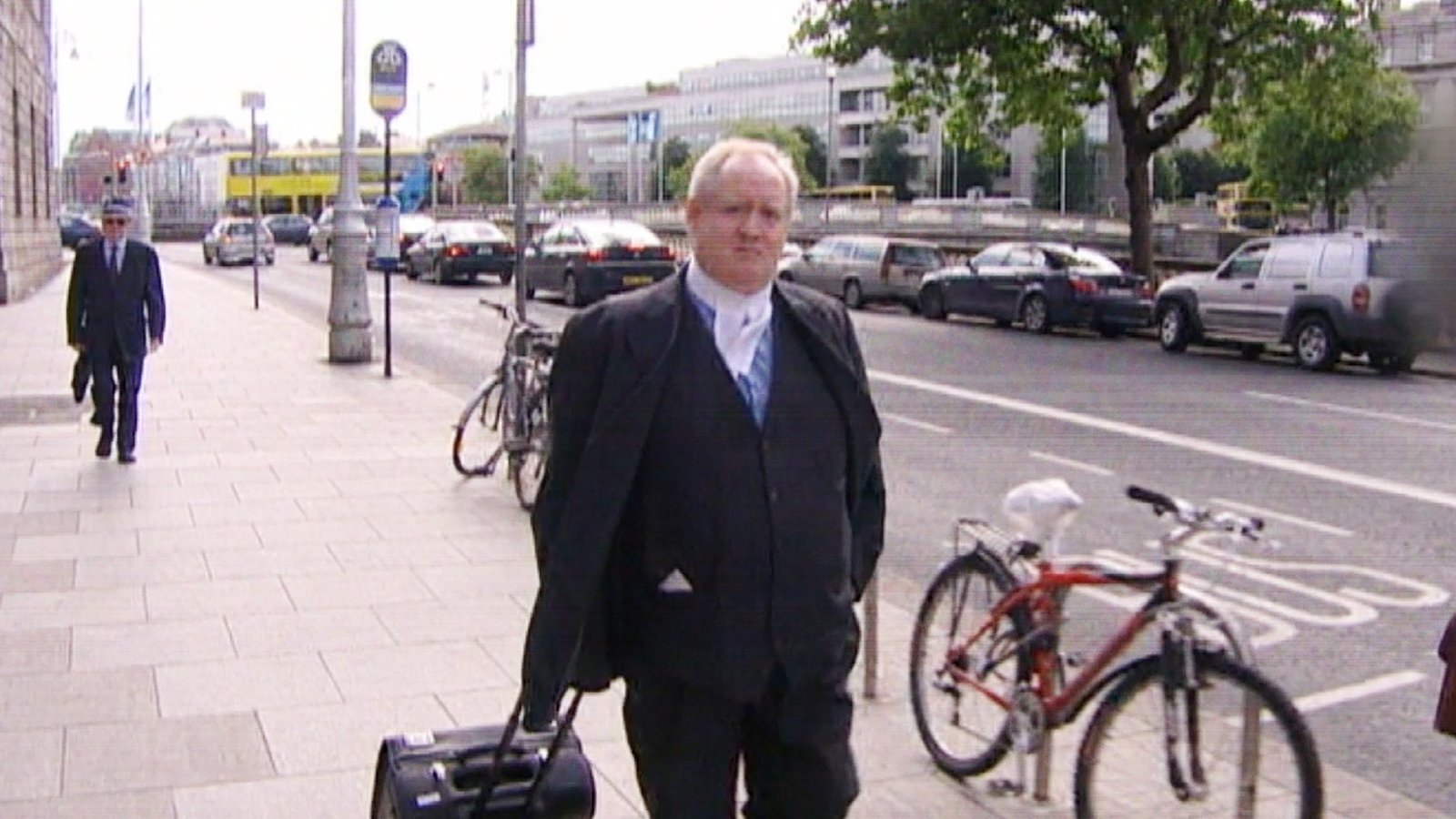 The Wilsons looked on as Russell's star climbed in the business world. The former Sinn Féin activist was now rubbing shoulders with Ireland's political elite. He formed a business partnership with former Taoiseach Albert Reynolds from around 1996. Both men were involved in a series of dealings in Ireland, the UK and continental Europe, including a failed attempt in 1998 to purchase a Swiss bank, Wako Bank (Schweiz), for the equivalent of €27m. 
And in 2001, to the horror of the Wilsons, Russell became a barrister. Even before he became a member of the bar, he had a track record of not paying what he owed. He had already been sued by a taxi driver from Wicklow, a shop-fitter from Meath, a drinks company, two banks, a builder, the Revenue Commissioners – to force him to pay a combined sum of around €800,000.   
"I couldn't believe it. I thought to myself 'this man has judgements against him and he's actually practicing law'. I couldn't believe it," said Esther's sister Margaret.   
By 2002, Russell owed over €213,000, including interest, to Esther Wilson. The family's legal battle continued. "At this stage, my mam was in her 70s – and she's an elderly woman who should be living a life, not worrying about how she is going to provide for her daughter for the rest of her life. She had to go back to court and fight again and get another judgment against Mr Russell," Margaret said.
The Wilsons finally managed to put a legal and financial gun to Patrick Russell's head: they secured an injunction that froze his assets. The injunction prevented him, for example, from drawing down a mortgage to buy property. Esther's family had put the barrister in a legal corner. So in September 2004, 14 years after he had taken Esther's money, Russell was finally forced to pay all of what he owed.

Days later, he paid €2.5m to purchase a house on six acres of land in county Dublin with stables, a tennis court, swimming pool and a ballroom with a purpose-built mahogany bar. He no longer owns the property.
The Wilsons were among Patrick Russell's first victims. In a sense, they were also among the luckier ones – because they finally got their money back. Others were not so fortunate. 
I could not understand how legally he was not paying this back. He was looking at a person in a wheelchair. There was no grey area.
One of them was David McDonald, a Carlow-based businessman who hired the barrister as a tax specialist in 2006. 

McDonald's initial impression of Russell was as a straight-talker. He was a "very much down to earth, spit in the ground type of barrister, if there is such a thing," McDonald said. 
"That's another thing that sucks you in: he doesn't talk down to you. He talks with you."
Russell played on the credibility that his wig and gown gave him, and sometimes arranged to meet McDonald in Dublin's Four Courts building. But, under the scales of justice, Russell's mind was very much on how best to defraud McDonald's companies. 
It was a straightforward scam: Russell was hired to negotiate with the Revenue Commissioners over tax liabilities that had emerged at two companies that McDonald was involved with. 
Over 2006 and 2007, he pretended to be in contact with the Revenue Commissioners. By the end, Russell had been given €775,000 by two of McDonald's companies to cover the tax liabilities. Everything seemed to be in order. Russell produced receipts for the money on Revenue-headed notepaper. 
But in November 2007, David McDonald received a shock letter from Revenue. They were applying to the High Court to wind up one of the companies, Ardline, for unpaid tax liabilities. The Revenue receipts provided by their barrister and tax agent, Patrick Russell, were fake.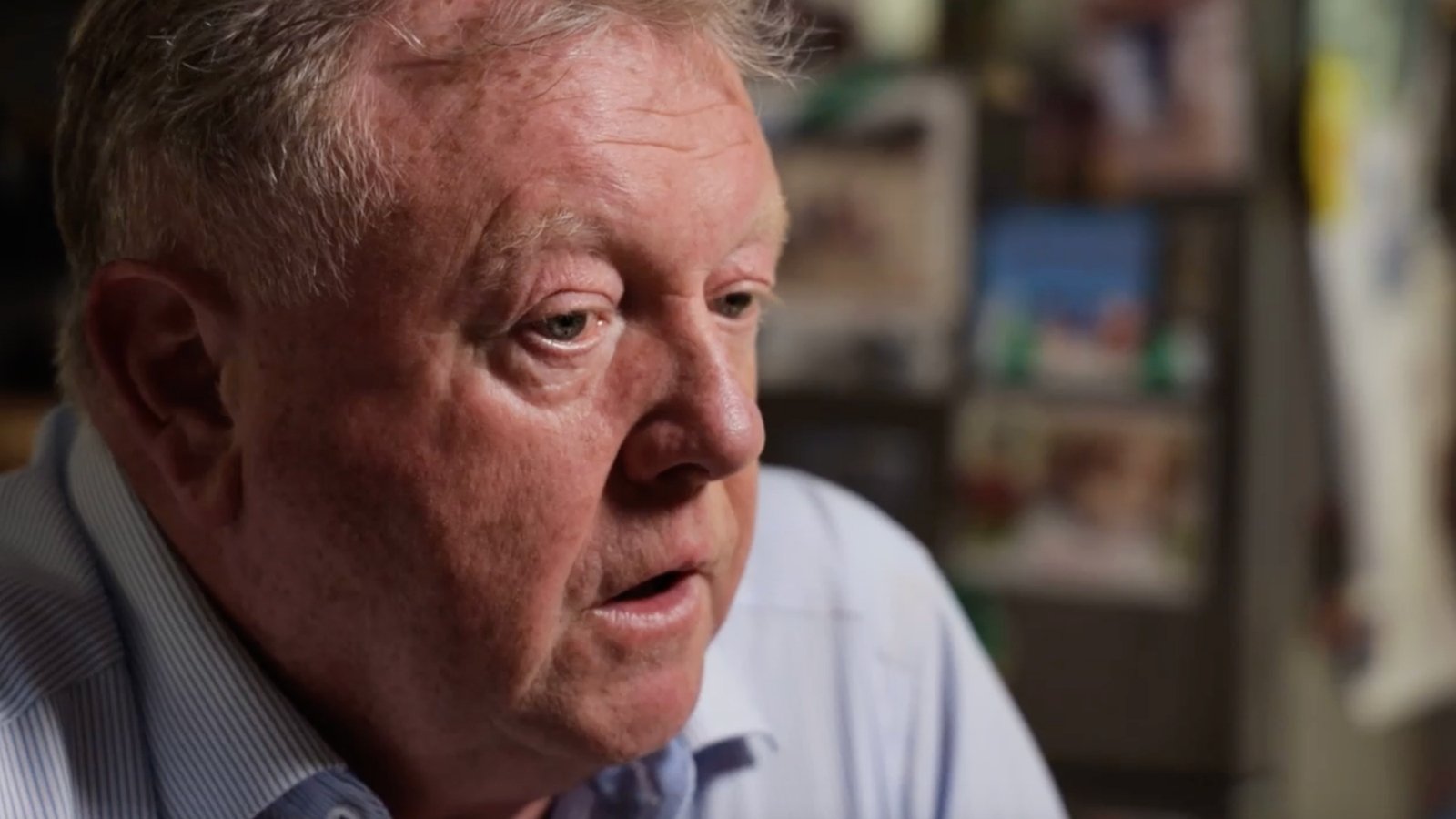 Not only had Patrick Russell taken the €775,000 that he had been entrusted with to pay the taxman, but he had charged €48,000 in fees for his "services".
"We were just incredulous. We couldn't believe what's going on," McDonald said.   
David McDonald's family business, which was founded in 1954 by his father, was facing extinction. "You feel like, just absolute helplessness, the whole thing just fell apart, you've lost control of your life really... You've put your trust in somebody to do a job for you – and it's completely a lie."
Ultimately McDonald's main business, REL, survived, but he is no longer an owner. Ardline, which he part-owned, was liquidated. 
David McDonald trusted Patrick Russell because he was a barrister and he had worked for his father, Tom, in settling a Revenue liability. It was only after David McDonald realised he had been duped that his now-deceased father discovered he too had been scammed out of €355,000 using the same method. None of the money was ever recovered. "He took his life's savings," David McDonald said.
Patrick Russell took €580,000 from Westmeath musician Paud Griffin, who died last year, using a similar tax scam. He also took around €800,000 from a businesswoman based in Offaly and, in a separate property scam, he took €400,000 from pro-golfer Damien McGrane.
All of these people, including Tom McDonald and his son David, gave statements to the Garda National Economic Crime Bureau, known as the fraud squad, and supplied documentation to back up their allegations against Patrick Russell.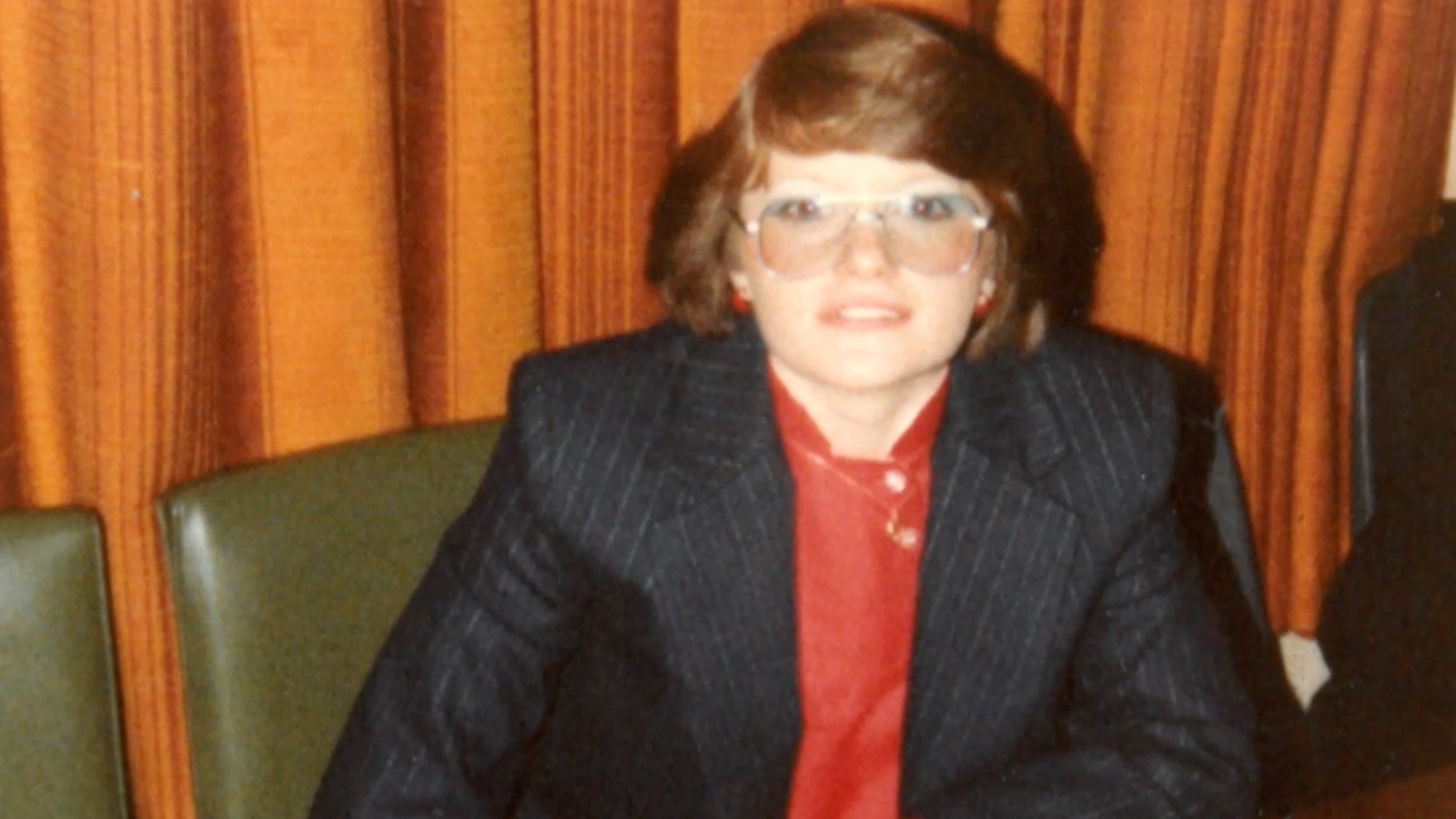 David McDonald said he did "extensive interviews" with the fraud squad. "In our case there was so much evidence…even I would have made a decent effort of convicting him on the evidence we had."
Yet there was no prosecution of Russell for these crimes. The Garda press office told RTÉ Investigates that the Garda National Economic Crime Bureau investigated between 2008 and 2015 and submitted an "extensive investigation file" to the Office of the Director of Public Prosecutions. 
The DPP directed that there be "no prosecution in these cases," an Garda Síochána said. 
So why didn't the DPP prosecute Patrick Russell on foot of a seven-year Garda investigation? The DPP declined a request for interview. "It is the policy of this Office not to comment on individual cases and we will not be providing a representative for interview," a DPP spokesperson said.
By 2008, Russell had stopped practicing as a barrister and, in 2012, his own profession finally dealt with him conclusively: he became the first-ever barrister in Ireland to be struck off. According to the decision of the King's Inns, which saw him disbarred for "professional misconduct", he had "lied" to a client and had engaged in continued "deception".
And though Russell had still not been charged with any criminal offence for fraud, he had begun to attract the attention of national media. 
RTÉ's Prime Time exposed his wrongdoing in 2007 and he began to feature sporadically in newspapers. He relocated to Manchester and, when he returned to operate in Ireland in late 2013, he had a new scam – one that involved targeting farmers and small businesses in financial difficulty. 
In our case there was so much evidence…even I would have made a decent effort of convicting him on the evidence we had
Felix O'Mahoney was one of those. Like many others, the grey-bearded farmer and livestock dealer got into financial difficulty after the Celtic Tiger boom turned to bust. 
He had borrowed heavily and was close to losing the land that his family had farmed for seven generations. "The banks," he told RTÉ Investigates, "had me under pressure every day of the week. I was supposed to vacate the property.
"I was under pressure, serious financial pressure. It's not a great feeling to think you're going to be out on the side of the road tomorrow morning. It's a very bad feeling," O'Mahoney said.
O'Mahoney needed to refinance his loans, but he was running out of options. And then Patrick Russell – who had reinvented himself as a loan broker – came into his life. He offered loans through an unregistered entity called P2P Finance Limited, which is not to be confused with other legitimate entities of the same name.
Russell targeted people who needed to refinance existing loans. "He gave the rays of hope," said O'Mahoney. "When you're under that pressure... You'll grasp at any straw, any ray of hope."
Compared to Russell's previous tax scams, the P2P lending fraud was a low-margin, high-volume business. Advance fees had to be paid before any loan could be drawn down. Usually, there was an acceptance fee of around €6,000. Then there were valuation fees, at €500 per property, and sometimes other charges.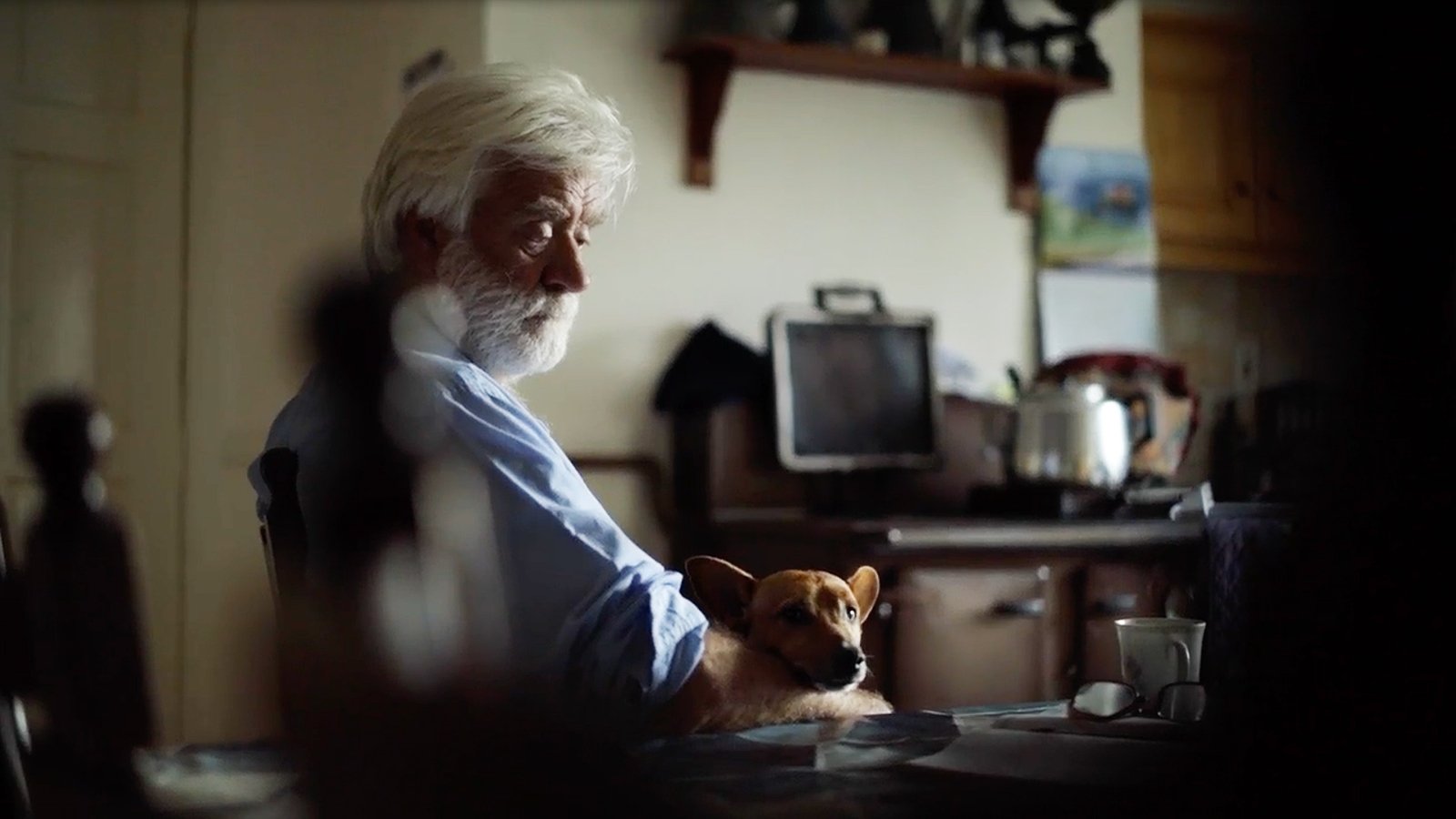 O'Mahoney still has his P2P Finance €320,000 Letter of Offer and recalls his relief when he first received it. "I'm out of trouble if I get this," he thought. He was so impressed that he introduced Russell to friends who were also under financial duress. They then introduced Russell to others, allowing his network to grow. 
Russell backed up his "rays of hope" with documents stating that P2P had funds to lend, including bank statements and emails. One email forwarded to clients was apparently from Barclays bank and stated he had £15m available to lend. 
But the emails and other documents were fake. Russell's P2P Finance was a fiction. Not only was P2P Finance not authorised to lend in Ireland, but it wasn't even a registered company. Most, significantly, it had no cash. 
But the P2P myth was a cash cow for Russell. RTÉ Investigates spoke to 22 people who signed up for Russell's loans. Most paid him sums ranging from €5,000 to €10,000 but some paid over €40,000 in advance fees for loans that never materialised.   
In total, the 22 paid €375,000. "It looked like it was a dream," but it was "a dream that turned into a nightmare," said O'Mahoney.
O'Mahoney spoke to the fraud squad about Russell and was advised that he would have to report him to the local Garda station first. But he didn't have faith that he would be prosecuted.
"I knew where that was going to lead," O'Mahoney said. "You'd go to your local guard, they'd do the best they could…but it wouldn't be prosecuted. We'd all be dead and buried by the time it'd be prosecuted."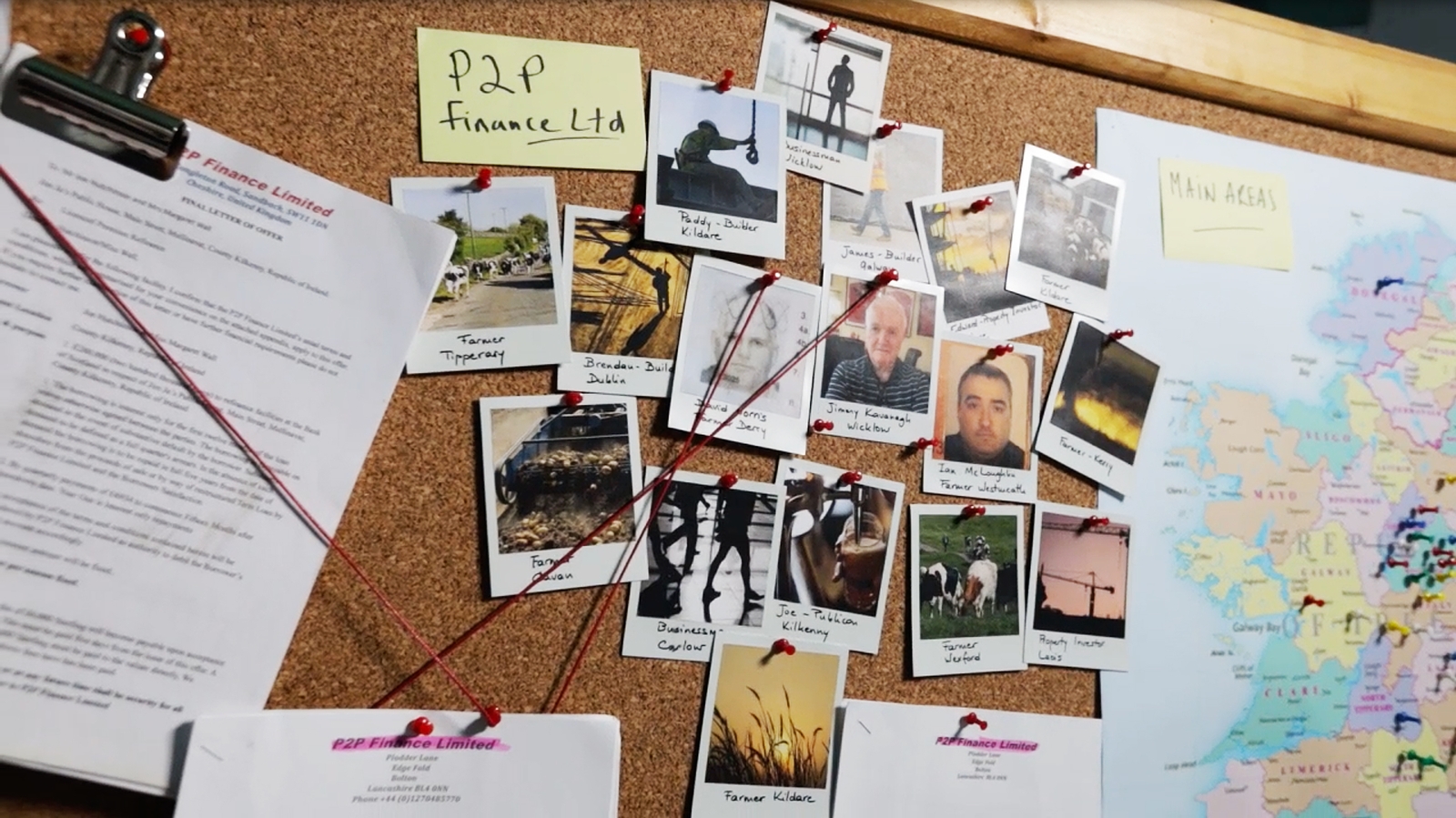 Russell was, however, finally prosecuted, but not for his P2P scam. In 2016, Gardaí received a complaint from Kildare man Paul O'Connell, who runs a small trucking company. O'Connell had hired Russell, who was masquerading as a financial advisor, to purchase an industrial unit in Clane. 
Russell provided documents purportedly from the Property Registration Authority showing that the sale had been completed. But the documents were fake. 
In 2019, Russell pleaded guilty to one charge of stealing €215,000 from O'Connell. That money is frozen in a bank account and is recoverable – though, at the time of writing, O'Connell still hadn't gotten it back. Other charges relating to the theft of €20,000, only €2,000 of which has been repaid, were taken into consideration.
After three decades of defrauding people from around Ireland, Russell was finally brought to justice. Russell's barrister asked that Judge Melanie Greally's four-year sentence be deferred, until he had time to arrange his affairs. The judge refused. As a former barrister, she noted, he must have been aware that imprisonment was a possibility and he should have prepared for it. 

You'd go to your local guard, they'd do the best they could…but it wouldn't be prosecuted. We'd all be dead and buried by the time it'd be prosecuted.
Russell is now in Mountjoy Prison for a single crime. But businessman David McDonald is still bewildered at how he was never prosecuted for defrauding his companies of over €800,000 over a decade ago. 
"He …got away with it. He had our money, never gave it back to anybody and was never put behind bars." Other victims feel similarly. Mr Russell did not answer any of the 51 questions put to him in writing by RTÉ Investigates. 
When we tried to interview him on camera after a court appearance in June, he replied "no comment" to queries about his actions. 
There are serious questions to be answered about the State's failure to deal adequately with one of Ireland's most prolific fraudsters, Patrick Russell.
What did the Revenue Commissioners do to stop Russell when they were told he had defrauded many by using fake Revenue receipts and letters? Like the DPP, the Revenue Commissioners told RTÉ Investigates that it couldn't comment on individual cases. 
And why, despite a large amount of documentary evidence and victim statements available to Gardaí and the Director of Public Prosecutions, did it take so long to finally prosecute Patrick Russell?

Watch the RTÉ Investigates documentary Patrick Russell: Barrister and Conman on RTÉ Player.