Information released to RTÉ Investigates under Freedom of Information indicates that development land, with the potential to provide an estimated 18,500 to 20,700 homes on 359 vacant sites across the country, is simply lying idle.
In the Dublin City Council area there are an estimated 4,714 housing units that remain unbuilt on sites with development potential.
Progress reports on the Vacant Site Levy sent to the Department of Housing by local authorities last month, show that 359 sites were identified which were subject to the anti-land hoarding levy, with their housing potential calculated at between 35 to 50 homes per hectare.
In stark contrast, almost one third of local authorities, nine out of 31, did not list any sites for the levy, mainly because they could not show a viable construction sector or housing need in their areas, the latter being required to apply the levy.
Others stated that the measure could not be implemented in their area, with some citing delays with local area plans in making accurate assessments of sites with development potential.
Many local authorities say their efforts to implement the measure to tackle land hoarding were frustrated because of administrative difficulties and problems with interpreting the Act.
This is illustrated by the fact that 213 sites, which were originally identified as subject to the levy - almost 60% of all sites on the registers - had to be removed from the local authorities Vacant Site registers, mainly due to appeals to An Bord Pleanála.
A total of €882,495 in fines was levied by the local authorities last year - 3% of the site values in 2018 -with €640,950 of this levied by Dublin City Council (DCC). Of this, €463,500 was paid by DCC to itself because three of the sites levied were owed by the council.
There was also €1.7m in fines left unpaid across the 22 local authorities attempting to implement the Vacant Site Levy (VSL).
The penalty for land hoarding in 2019, which rose to 7% of the site value, is to be levied this year.
Administrative difficulties
In the counties which were endeavouring to implement the levy, many local authorities expressed administrative difficulties due to the burden it places on staff and resources. This is believed to be caused by the perceived poor drafting of the Act and An Bord Pleanála's interpretation of it.
For example, many local authorities criticised An Bord Pleanála's decisions, which put the burden on planning authorities to prove sites were vacant for 12 months prior to being registered.
Kilkenny County Council stated that in order to prove a site is vacant it is now "carrying out at least four site inspections, which require a significant level of resources".
---
Watch on RTÉ Player:
RTÉ Investigates: Land of Hope and Homeless
---
Louth County Council stated that "due to a significant turnover in planning staff in the last 12 months, LCC has been unable to implement the terms of the legislation".
Wicklow County Council, which has a relatively high number of sites on its register, expressed frustration with An Bord Pleanála, citing delays and inconsistencies in its decisions.
It states: "This process has taken up significant time and resources as well as financial outlays (e.g. legal costs and valuations) with very little tangible outcome".
No housing need in some counties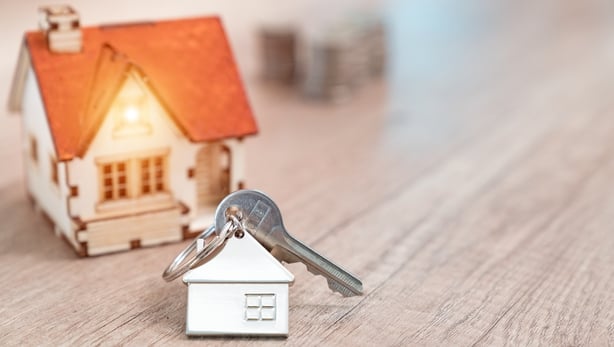 The failure in nine local authority areas - Cavan, Clare, Galway County, Kerry, Leitrim, Louth, Mayo, Monaghan and Offaly - to have any sites subject to the levy cast doubt on the appropriateness of legislation as a country-wide measure.
Three of the county councils which failed to list any sites on their registers - Leitrim, Louth and Mayo - indicated that there was no construction sector or that a housing need could not be shown.
For example, when Mayo County Council listed 15 sites on its register of vacant sites, all had to be removed following nine successful appeals to An Bord Pleanála, which found that there was no housing need in any of areas where the sites were located.
Leitrim County Council reported the lack of a market for housing development, stating "there has been no multiple house development planning application lodged in Leitrim for the past 15 years".
Kerry County Council stated that in "some areas the cost of [building] a new home remains higher than the cost of purchasing an existing dwelling".
Even local authorities like Sligo County Council, which listed 27 sites on their register, expressed doubt about the housing market in the county and the likelihood of developers building there, due to a "perceived lack of market confidence" in housing.
Similarly, Donegal County Council stated that because of "the reduced value of potential development sites" there is a "poor prospect of this policy instrument realising any meaningful leverage of vacant site redevelopment."
In many other local authorities, such as Kerry and Galway County, the need for revised regional or local area plans meant they were not in a position to effectively identify potential development sites to apply the levy, under the terms of the Urban Housing and Regeneration Act 2015.
Regeneration development
According to the FOI documents, other perceived problems with implementing the Vacant Site Levy relate to sites with urban regeneration potential. This was highlighted by Kilkenny County Council.
It stated that the criteria for proving sites were regeneration sites were "weak." It cited how the local tidy towns painted and cleaned up a vacant retail unit, thereby making it exempt from the terms of the Act and thus the levy.
As possible evidence that the measure is working in some counties, 61 sites countrywide were removed from the registers due to the commencement of development.
Nearly half of these sites - 31 - were in Dublin City Council, ten were in Kilkenny and eight in Waterford.
There were also 53 pre-planning consultations between site landowners and planning authorities, with 41 new grants of planning permission since sites were placed on the register.
The majority of these were in Dublin City Council and South Dublin County Council.
However, the planning authority in Dún Laoghaire-Rathdown does not believe that this increase in planning activity was caused by the Vacant Site Levy.
It stated that "since VSR [the Vacant Site Register] first materialised a relatively significant number of sites originally identified for inclusion on the register are now the subject of pre-planning or planning activity.
"DLR does not attribute this directly to the VSR but more reflective of an upswing in the macro-economy and the construction sector generally."