In another blow to public trust in the charity sector the Animal Heaven Animal Rescue (AHAR) charity is to wind down following an audit by the Revenue Commissioners that found "very significant non-compliance with the Charity's tax obligations." A summary of audit findings prepared by Revenue, and seen by RTÉ Investigates, stated that "there was a significant lack of record keeping, financial control and governance" at the charity.
The auditor also had "serious concerns at the amount of cash withdrawals and payments for which there were no underlying records."
AHAR's operations and assets will be taken over by the Athlone and West Midlands Society for the Prevention of Cruelty to Animals (Athlone SPCA). Three members of the AHAR staff are expected to transfer to the new operation.
Kerry-based AHAR, which is one of the busiest animal rescues in Ireland, has so far been billed by Revenue for €130,000 in unpaid taxes and penalties.
"The circumstances and information available indicate that the nature of this tax default falls into the category of deliberate behavior…," according to the Revenue report.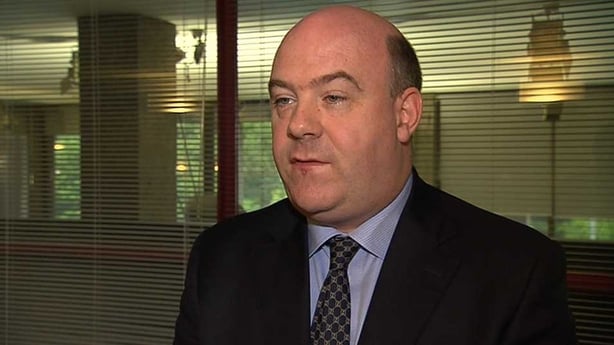 Last Friday, the chairman of AHAR, David Hall submitted a separate report to the Charities Regulator in which he stated the closure of the charity was inevitable. "I do not believe it is possible or appropriate to try to retain public support and to fundraise for a €130,000 tax bill," he wrote.
Mr Hall also said he had written to the Charities section in the Revenue Commissioners "asking that AHAR be removed as a Charity" and to inform Revenue that all trustees have resigned.
Along with three other trustees, Mr Hall was nominated to the board by the Charities Regulator last October to tackle ongoing governance problems at the charity.
Speaking to RTÉ today, Mr Hall said "Trustees have serious responsibilities, morally, legally and ethically and not everyone realises that, and in this instance AHAR was devoid of any real governance through lack of leadership and competency over a number of years."
While cash payments amounting to €150,000 were allowed by the Revenue auditor for 2015 and 2016, including €95,000 to buy animals at fairs, according to Mr Hall, the auditor did not accept the charity's explanations for a further €148,500 in cash payments due to insufficient supporting documentation.
Among these were €24,900 which the charity claimed to have incurred as part of its spending on maintenance over two years, €20,014 on utilities, €13,118 on fuel and, in 2015, €19,340 in cash payments to vets and €6,500 on insurance. Revenue reclassified this €148,500 in cash spending as remuneration and applied PAYE, PRSI, USC, interest and a penalty.
That penalty payable was reduced by Revenue to 75% (from a maximum of 100%) of the tax due, thanks to cooperation it received after Mr Hall and the three trustees nominated by the Charities Regulator were appointed.
Mr Hall said Revenue was "generous in their interpretation and reasonable in their interpretation" of AHAR's cash expenditure.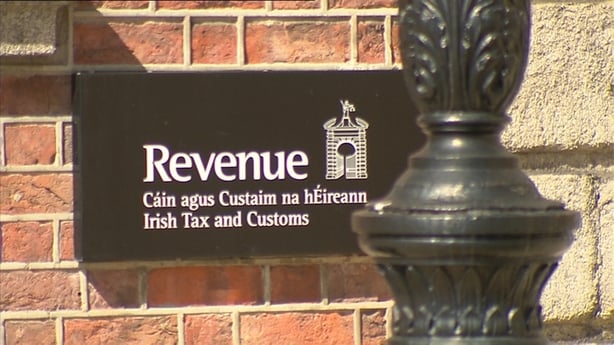 In his report Mr Hall warned that the AHAR tax bill would increase "as it appears the same bad practices were happening in 2017 and 2018 up to the time of the appointment of the new trustees."
Revenue is now auditing the charity's 2017 figures and has already issued a provisional estimate of a €30,000 tax liability, a figure that does not include any interest or penalties which may be applied.
The Charities Regulator has been involved in a tug-of-war with AHAR following an RTÉ Investigates report in January 2017 that exposed major corporate governance problems and misleading fundraising practices at the charity.
While the RTÉ report did not suggest that AHAR's money had been misappropriated, it found that substantial cash withdrawals and limited receipting had led to an overall lack of financial transparency. Hours before the broadcast, the Charities Regulator found that AHAR was in breach of the law by failing to keep proper financial records. The Regulator issued a notice requiring AHAR to take a number of steps, including assigning responsibility for keeping proper books to a person or persons with the appropriate skills and experience.
Just over two months later, in March 2017, the Charities Regulator announced it was satisfied that AHAR was now keeping proper records and said it would not prosecute its trustees.
By last year, it became clear that problems remained. In September, the Regulator attempted to appoint two members to the board, David Hall and Andrew Kelly, CEO of the ISPCA, a move that was strenuously opposed by the charity's founder and manager, Suzanne Gibbons, who said it would "change the very ethos of the charity."
The following month, under threat of high court action, the charity was forced to accept the appointment of four trustees by the Regulator, including David Hall.
One of the first acts of Mr Hall as chairman was to order an end to AHAR's practice of buying animals from fairs and fundraising on Facebook to do so. Critics say that this form of rescue-by-purchase feeds the market for puppy farmers, a charge that AHAR has denied.
Staff at the charity, including Ms Gibbons, were applauded by Mr Hall in his report for "a dedication to their work and animal welfare." The charity has been the subject of fierce online criticism over alleged welfare failures, however, in his report Mr Hall said "The allegations of animal welfare issues in my view are false." He said that Department of Agriculture vets had inspected AHAR 21 times in a two-year period and had found no animal welfare issues.
The charity, however, has a chequered history with the Department when it comes to animal welfare. Six written Animal Health and Welfare notices were issued by the Department of Agriculture to AHAR from January 2016 to Sept 1st, 2018, two of which were amendments to previous notices. No such notice was issued to any other animal welfare charity in Ireland in that 32-month period, according to the department.
Athlone SPCA, which will take over AHAR's operations, is a much smaller charity than AHAR, recording income of €23,463 in 2017. In contrast, AHAR's Revenue was €462,306 in 2017, 20 times more.
In his report to the Charities Regulator on Friday, David Hall said that charities "where the turnover exceeds €100,000 should be required to be registered as a company limited by guarantee for everyone's protection." AHAR is not a limited company and therefore not obliged to publish its accounts.
The Office of the Revenue Commissioners is expected to secure a lien on AHAR's assets if the tax liability is unpaid, as seems certain. AHAR's only significant asset is its premises and 37 acres of land near Castleisland. That property was bought in 2014 using a €324,000 donation from a wealthy benefactor. Musician Sharon Shannon also helped to raise tens of thousands of euro to buy the property and to fund the charity. Both the benefactor and Ms Shannon subsequently withdrew their support from the charity due to concerns about animal welfare and governance.