Dangerous electronic waste from Ireland and across Europe is ending up in dump sites in the developing world, according to a project that for the first time tracked the afterlife of recycled equipment throughout the continent.
The two-year project organised by an American-based environmental campaign group, the Basel Action Network (BAN), monitored waste movements across Europe and traced the devices from European recycling points to scrap yards in poorer countries, with the devices polluting the environment.
Electronic devices from Ireland, Great Britain, Germany, Poland, Italy and Spain were all electronically tracked to salvage operations and scrap yards in Hong Kong, Ghana, Nigeria, Pakistan, Tanzania, Thailand and Ukraine.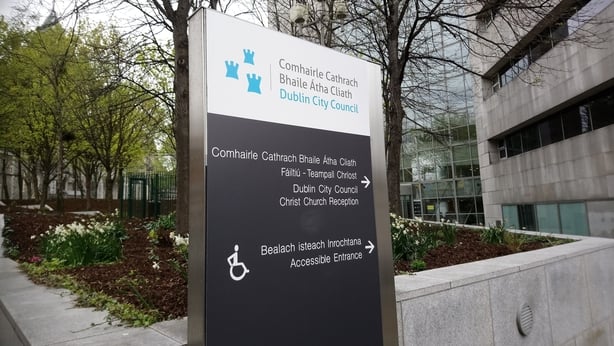 An investigation is currently being carried out by the National Trans-Frontier Shipment Office (NTSFO), based in Dublin City Council, into how one device that was deposited in a recycling centre in Limerick in October 2017, last month ended up 11,885 kms away in a scrap yard in Hong Kong, where it is illegal to import hazardous electronic waste.
After the recycled device left the civic amenity site it was initially processed by an EPA-licensed recycling operator in the east of the country before being exported by road and rail to a warehouse-type facility in rural Romania in April 2018, where it remained for almost nine months.
In late January 2019, it was shipped across the Black Sea from the Romanian compound to a site in Hong Kong which has been linked to the illegal import of waste LCD screens.
In 2016 BAN investigated waste from America that ended up in the same scrap yards in this part of Hong Kong.
However since that report the Hong Kong Environmental Protection Department has cracked down on illegal e-waste shipments. And, in the last seven months alone, has prosecuted more than a dozen operators in the district for importing e-waste from Shanghai, Thailand and Indonesia.
"It is not well understood why a (Romanian) company such as this would collect broken LCD screens from Ireland, and then, many months later export them to Hong Kong. Nevertheless, the device appeared in one of the well-known New Territories electronic junk yards in Hong Kong in the notorious Ping Che area," the report said.
The liquid crystals used to make LCD screens are poisonous and older units have mercury embedded in the back which is also highly toxic.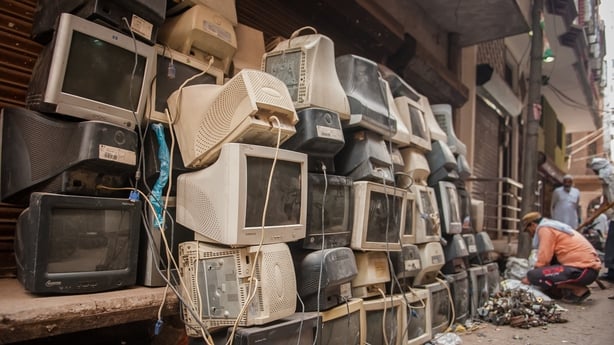 Since it became aware of the evidence by RTÉ Investigates, the NTSFO in Dublin has been tracing export records here and those of brokers and agents handling the waste in Europe to find out how the device found its way from Ireland to Hong Kong and how it was reported along the way.
BAN deployed gps equipment into 24 devices and these were left in recycling centres across Ireland. In many cases the devices were eventually sent on to electronics recycling specialists and in some cases exported to a facility in Belgium.
Since the EU adopted what is known as the Basel Declaration in the late 1990s, it has been illegal to ship hazardous electronic waste to developing countries.
The EU currently produces 10 million tonnes of electronic waste each year with 93,000 tonnes coming from Ireland.
Recyclers are permitted to sell-on equipment that is tested individually and certified as working and fit to be traded as 'second hand'.
To properly test this BAN damaged the LCD screens that it left in depots to make them economically irreparable.
It is not clear if the non-functioning monitor which moved from Ireland to Romania and on to Hong Kong was exported as hazardous waste or as a reusable second hand screen.
RTÉ Investigates established that there is no obvious record of waste being shipped from Ireland to Romania during the period in question.
The BAN report said the EU should not allow loopholes on second hand equipment that appear to be allowing hazardous waste end up in developing world dump sites.
"BAN calls upon the EU not to corrupt the worthy goals of the Circular Economy to use that term of art as a new password for increasing externalization of costs and harm to developing countries through liberalising trade in broken, non-functional electronic waste with a new 'Repairable Loophole' in the laws of Europe or at the Basel Convention," it said.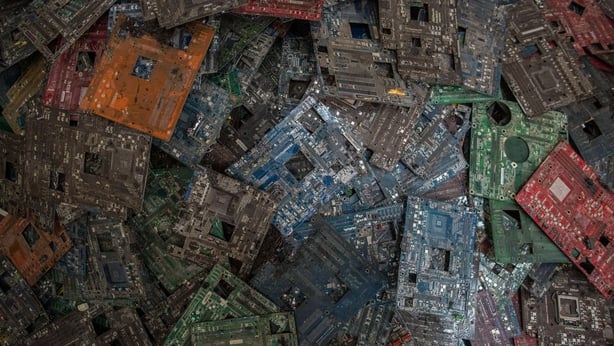 In the first exercise of its kind to test the law across Europe, 314 gps trackers were deployed in hazardous electronic equipment such as old-fashioned CRT televisions displays, newer LCD screens and printers.
To complete its project BAN worked with agencies across Europe including the RTÉ Investigations Unit to monitor electronic waste movements from local depots and produce the report published today, 'Electronic Waste Holes in the Circular Economy: WEEE Leakage from Europe'.
The group installed a gps tracking device inside the casing before bringing it to recycling centres.
BAN said while the number of devices from the sample that were exported to developing countries may appear low in proportion to the volume of the waste electronics industry streams in Europe, it suggests more than 300,000 tonnes which could be leaving the continent illegally each year.
Director of BAN, Jim Puckett, said it was fearful lobbying efforts across Europe were seeking to dilute the law in a way that would see discarded e-waste exported as second hand goods.
"The answer to criminal activity is not legalising that activity but rather improving enforcement to ensure the future health of Europe is not dependent on poisoning the rest of the world," Mr Puckett said.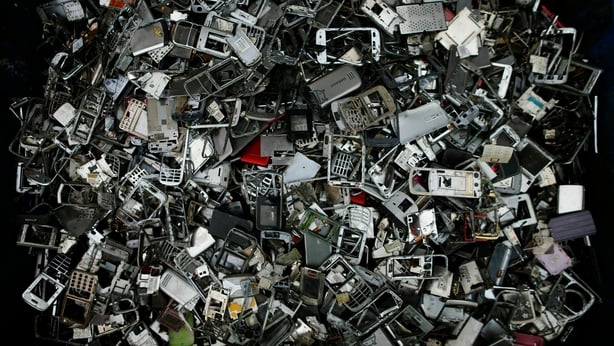 Overall the report found that the European recycling regime preformed better than similar studies in North America. However, there was still evidence of illegal routes operating across Europe and, in particular, in Britain.
Four devices recycled there ended up in Africa including in the island of Zanzibar off Tanzania. There BAN found market stalls seeking to salvage parts from electronics shipped from Europe and evidence that devices that were not salvageable were burned at municipal dumps.
There are no recycling or processing facilities for electronics on the island of Zanzibar and shipping to Dar es Salaam is unreasonable due to the logistics and cost.
So, while the landfills in Zanzibar are organised and formal, as is the case in much of Africa, they are sites of open waste burning.
"Chemicals (from burning this material) are extremely toxic and carcinogenic, rendering the 'waste management' a form of hazardous waste generation -- rendering an environmental outcome far worse than the original materials," the report said.
Separately, a device from Germany was traced to a factory outside Bangkok, Thailand where workers from Myanmar were living on site in poor conditions breaking up electronic waste products.
BAN visited the site and found substantial evidence, from labelling on screens and plugs that were salvaged, that the waste equipment had come from across Europe.
Subsequently authorities in Thailand raided more than a dozen waste operations and the factory visited by BAN was shut down in December 2018.