When it comes to measuring the social position of Travellers in Irish society there are many statistics, including an 80% unemployment rate and a suicide rate that is six times the national average.
Here is another: 25% of homeless children living in emergency accommodation outside of Dublin are Travellers, and 13% of homeless adults are from the travelling community, according to a survey of local authorities by RTÉ Investigates. Travellers make up around 1% of the population.
Watch: Travellers-Lives on the Fringes
When you include Dublin, to get the national picture, the situation improves, but remains very bleak.
Nationwide, Travellers make up at least 8% of homeless adults staying in emergency accommodation and 12% of homeless children. The survey, based on figures from 27 of Ireland's 31 local authorities are, as several council officials emphasised to RTÉ, certain to be an underestimate as some Travellers will not identify themselves as Travellers.
Data: Traveller population
How many Traveller families live in your local authority area? These figures from the Department of Housing show that Travellers are spread across Ireland. But some counties have a much higher proportion of Travellers compared to the wider population than others. Longford has nearly as many Traveller families (385) as County Cork (428, excluding Cork City) even though County Cork has around 10 times the population of Longford.
Homelessness is one part of the Traveller accommodation problem. Another is overcrowding - 10% of Traveller families share a halting site bay or a house with another household.
But the worst physical living conditions are to be found among Travellers living on unauthorised sites – which are typically without basic services such as showers, toilets or anything else that requires running water. In 6 years to 2017 the numbers living in unauthorised halting sites increased by 79% to 585 families as the housing crisis worsened – that's one in 20 Traveller families.
The scale of the problem differs from county to county. Of the 609 Traveller families living in County Westmeath in 2017 none was living on unauthorised sites (although one third were sharing with another household), while in neighbouring Offaly, 10% of the county's 294 Traveller families were living on unauthorised sites – only Dublin City has a higher percentage at 14%.
Data: Accommodation type
During the presidential election campaign in October Peter Casey described Travellers as "basically people who are camping on other people's land". In fact, most Travellers live in houses and 95% live in houses or on official halting sites. The traditional nomadic life has been virtually outlawed since the passage of the so-called Trespass Act in 2002 which made trespass a criminal offence for the first time.
Regarding the number living on official halting sites, there are, again, big variations between local authority areas. Almost 6 times as many families live on official halting sites in South Dublin (124) compared to Co Meath (22), for example.
While Travellers face obstacles in accessing private rented accommodation – one survey showed that 82% of landlords will not rent to Travellers – one in four lives in the private rented sector, according to the Department of Housing figures reflected in our map.
Travellers living on unauthorised sites are a problem for landowners, as well as the families themselves. Some such families want to live in a standard local authority house, and some want to live in Traveller specific accommodation – group housing or halting sites, where Travellers can live with extended family as is their tradition.
By law, councils should take "reasonable steps" to build Traveller-specific housing. But a survey by RTÉ Investigates revealed that 16 of Ireland's 31 councils did not build any new Traveller-specific schemes in the ten years to June 2018. In 2014, a halting site proposed for Tullamore, was removed from Offaly County Council's draft Traveller Accommodation plan, after opposition from councillors.
Traveller groups have long seen councillors in many parts of the country, as a block to the development of Traveller accommodation because they are influenced by local opposition to the schemes. Although County Offaly has three halting sites that are widely considered to be good examples of well-managed sites, there is no appetite for a fourth.
Tullamore-based veteran Fine Gael Councillor Tommy McKeigue, opposed the 2014 halting site proposal. Although he is supportive of group housing for Travellers, he says he doesn't believe in halting sites.
"The answer is a house. I wouldn't agree to more halting sites in Tullamore town, I believe we have played our part. I believe that housing is the way forward for the Travellers and use the halting site they have as transition to housing and that is the way I want to go," Cllr McKeigue said.
When questioned if this could amount to forced assimilation, Cllr McKeigue said: "No it is a fair way of doing things that you are getting people into a settled way of living."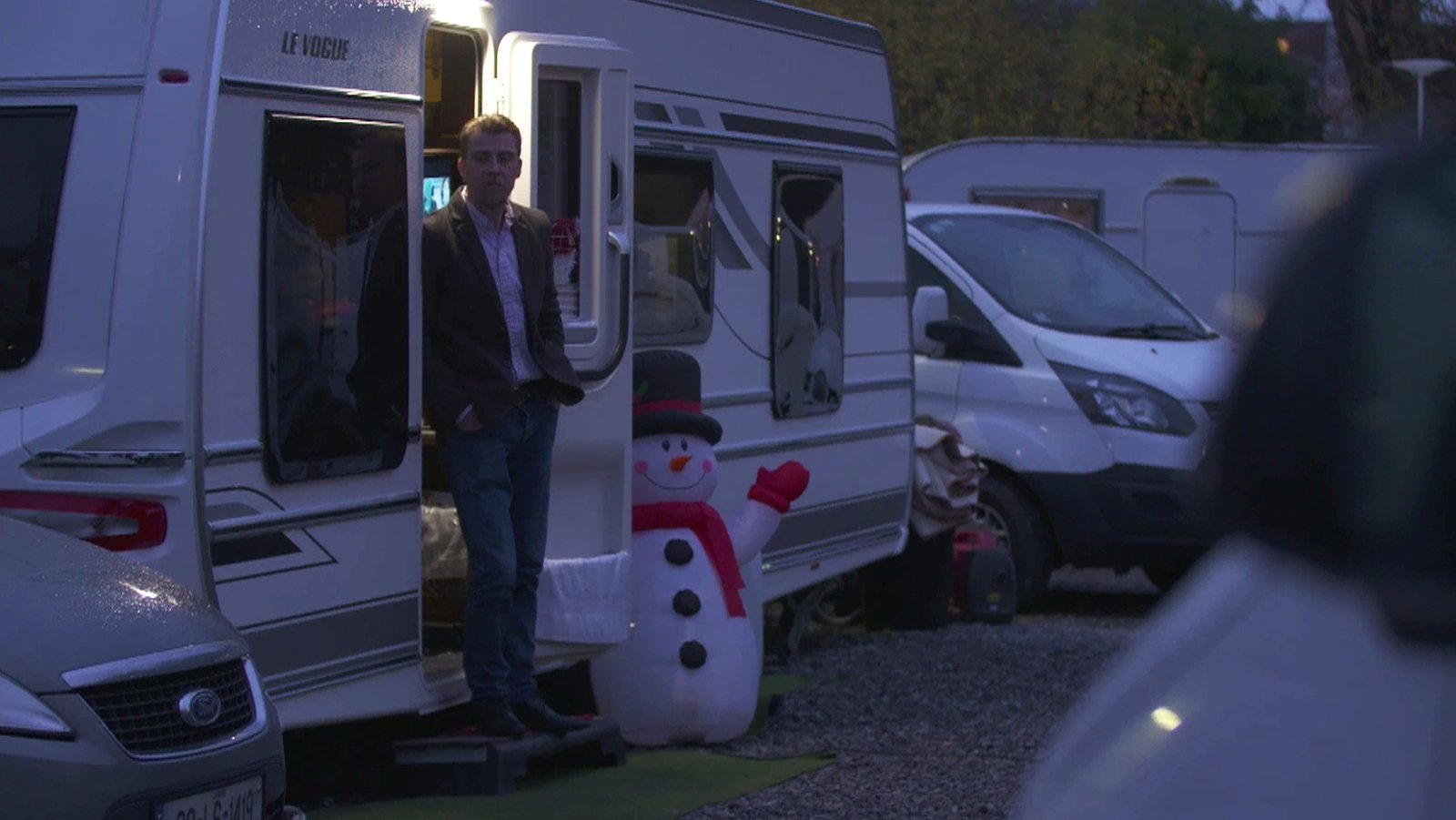 Travellers like Tullamore native Patrick McInerney and his wife Melissa have spent over a decade living on unauthorised sites. They are regularly on the move, sometimes evicted within a couple of weeks of arriving to a new site.

"It is very hard on the kids because we could have to leave at 12 or 1 in the night. The kids are dragged out of bed, out into the car and leave. We could be going all night before we actually get into a camp, so it's quite hard on the kids," Melissa told RTÉ Investigates.
"The following morning the kids are tired and they are up all night and they are not able to go to school. It has been torture - you could get a week here, get a few days, pack up and go again," Patrick added.
Patrick McInerney says that if a new halting site for the Tullamore area had been built it could have improved life for his three young children.
"It would have made a big difference because we wouldn't be here on the side of the road, we'd have our own electricity, water and toilets, the kids would be in school every day, they wouldn't be missing days off school, we wouldn't be tormenting people pulling in on their land and stuff like that - it'd be a lot of help to be honest."
Money wasn't behind the failure to approve the proposed new halting site for the Tullamore area, which would have been paid for by the Department of Housing. In the period from 2000 to 2017 Offaly County Council was allocated almost €8.8m for refurbishing or building Traveller accommodation by the department but spent only €6.2m, according to figures supplied to Sinn Féin TD Eoin Ó Broin. That's over €2.5m left unspent. 
Data: Allocation vs Drawdown
Minister of State at the Department of Housing, Damien English, has said his department is "particularly concerned" about councils' underspend of money earmarked for Traveller-specific Accommodation, i.e. halting sites and group housing. In the period 2008 to 2017, local authorities across Ireland were allocated €157 million for Traveller accommodation but failed to spend €52m. Last year, almost half of the €9m allocated for the refurbishment and build of Traveller-specific accommodation was left unspent. Facilities at many Traveller accommodation schemes are in a poor state of repair and could do with new investment, Minister English has said. The data on our map showing the allocation versus the drawdown of funds for each local authority area are based on figures supplied to Sinn Fein TD Eoin Ó Broin.
Data: Homelessness
The data on homelessness among Travellers is based on a survey by RTÉ Investigates of all 31 city and county councils. Although Travellers make up just around 1% of the entire population, they comprise 8% of adults living in emergency accommodation and 12% of children. Outside of Dublin, 25% of all homeless children are Travellers.
The proportion of Travellers among the homeless children differs significantly from area to area. In Cork City just 7 of 213 homeless children are Travellers, or 3%. In Galway City it is 43 of 89, or 48%.
The survey almost certainly underestimates the numbers of homeless Travellers as many, according to officials at several councils, do not self identify as Travellers.
Other things to note about the data are; Dublin's 4 local authorities report jointly, Counties Galway, Westmeath and Clare don't have separate figures for homeless Travellers and County Offaly didn't respond to the RTÉ Investigates survey. Cavan reported no homeless (Travellers or non-Travellers) staying in emergency accommodation.
When RTÉ Investigates first met Patrick McInerney in October, he had moved illegally onto a disused construction site in Tullamore. When we went back a week later, the family had already been moved on - the site was blocked up and a single security guard sat in a car outside the main entrance, to stop any further unauthorised entry. The Traveller families, ten in all, had relocated to a Retail Park not far away. They lasted four days there before receiving an eviction notice posted to their caravan doors. That notice warned them of prosecution under a provision of the so-called 2002 Trespass Act, which made trespass a criminal offence for the first time.
Under that Act Gardaí can evict without a written notice and if the trespassers refuse to leave they can confiscate their caravans or vehicles.
It is one of a number of laws that Councils can use to evict people and it is the most feared by Travellers, because it allows the State to confiscate a family home without going to court.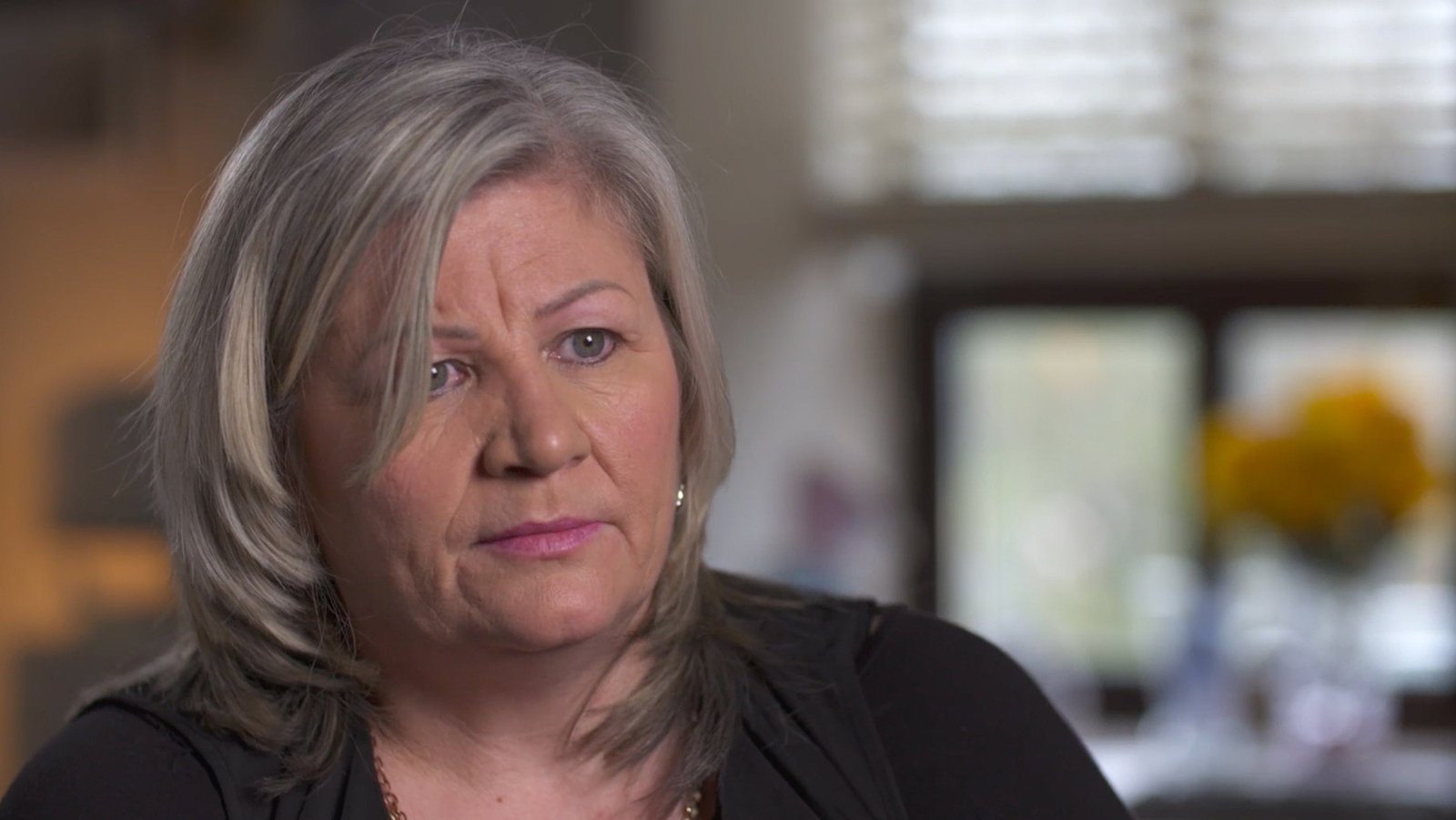 "We have a situation where for the first time in the history of this State we have local authorities who are targeting those Travellers through the Trespass legislation and rendering them homeless," Catherine Joyce of the Blanchardstown Traveller Development Group told RTÉ Investigates.
RTÉ Investigates tracked the movements of the McInerney family. Their latest site is a largely unused council tar depot in Tullamore – which last month became their fifth site in as many weeks. Within days of arriving, security guards from a private firm acting for Offaly County Council, delivered an eviction notice. Early the following week, Gardaí and security guards arrived to evict the McInerney's and other families.
As we filmed the eviction, it quickly fizzled out. But the threat still hangs over the families.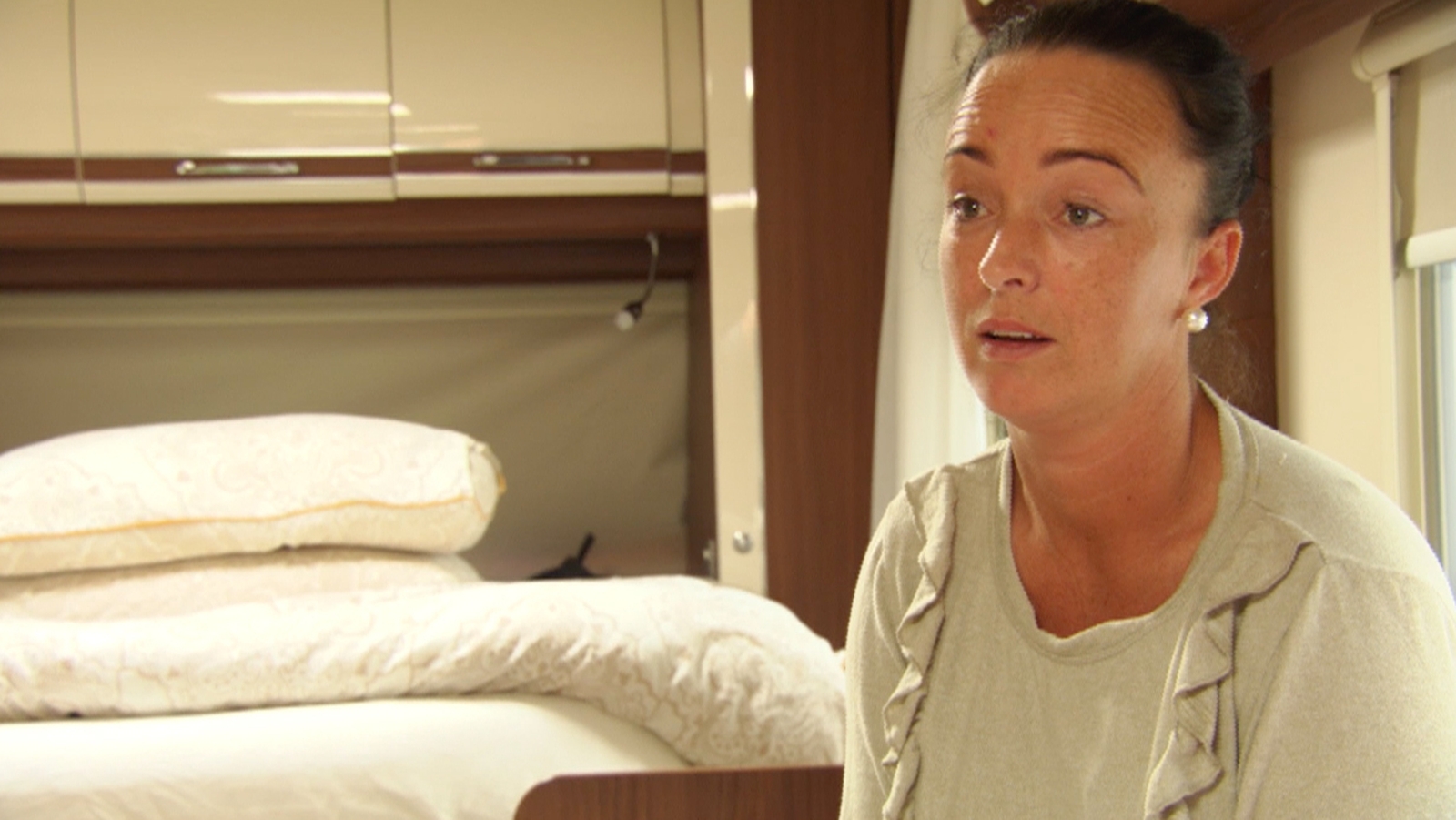 RTÉ Investigates asked Offaly County Council's Chief Executive Anna Marie Delaney for an interview, but she declined.
We wrote to her asking a number of questions, including why such a high percentage of Traveller families in Offaly are living on unofficial sites without services, despite being described as a "priority" in all four of the council's Traveller Accommodation Programmes since 2000.
Ms Delaney didn't answer that question but said that there are currently 18 local authority houses being built in Tullamore, of which 4 are Traveller-specific group houses.
In September, Minister of State at the Department of Housing, Damien English set up an expert group to look at the provision of Traveller accommodation. One probable recommendation is that the power to approve the construction of Traveller accommodation should be taken away from elected councillors.
"I have made it very clear that I am happy as a minister to implement the changes that are required," he said.
Meanwhile Patrick McInerney and several other families remain at the Tullamore tar depot. After one failed eviction it looks like they'll be allowed to spend Christmas there.