Concerns about poor governance at one of Ireland's largest animal welfare charities have prompted the Charities Regulator to nominate David Hall and ISPCA chief Andrew Kelly to the board of Animal Heaven Animal Rescue (AHAR).
Kerry-based AHAR had until the close of business yesterday to accept the nominations and formalise the appointments. It did not do so and the Regulator may now go to the High Court to force through the nominations.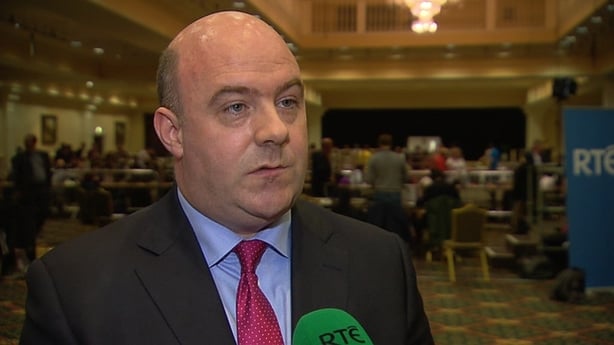 The imposition of David Hall, former interim CEO at suicide counselling charity Console and current CEO of the Irish Mortgage Holders Organisation, and Andrew Kelly would not give control of the five-member AHAR board to the Charities Regulator. However, the Regulator warned AHAR in an email seen by RTÉ Investigates it will "continue to monitor the operation and activities of the charity and may nominate additional persons" to the AHAR board.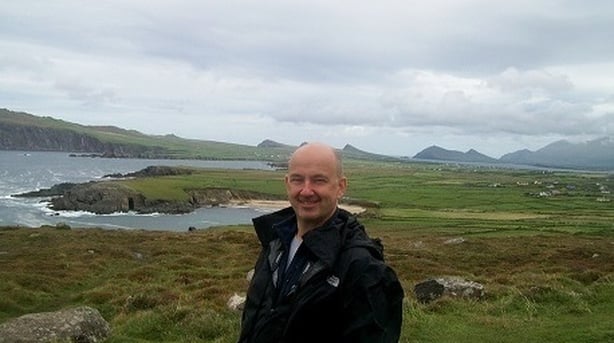 The Regulator went on to warn the charity that it may take enforcement action, adding that "While this can be done on a voluntary basis, it is open to the Charities Regulator to use its statutory powers to appoint and/or remove charity trustees…" The Regulator did not specify in this email what governance concerns prompted the action.
Previously, the Charities Regulator took action in January 2017 after it found AHAR was in breach of the law by not maintaining proper accounts. AHAR rectified its affairs and the following March the Regulator stated AHAR was now keeping proper accounts and that it would not prosecute the then trustees of the charity.
The intervention in January 2017 was announced on the day of an RTÉ Investigates report exposing significant corporate governance problems and misleading fundraising practices at the animal rescue, which recorded income of €462,000 in 2016 and boasts almost 190,000 Facebook followers. While the programme did not suggest that the organisation's money had been misappropriated, it found that substantial cash withdrawals and limited receipting had led to an overall lack of financial transparency.
Despite increased media and regulatory scrutiny, questions continued to hang over AHAR. Newly released documents provided to RTÉ Investigates under Freedom of Information (FOI) legislation, show from April 2017 AHAR has been banned by the Department of Agriculture Food and the Marine from taking in equines after a horse the charity re-homed was sent to a meat factory and a foal ended up in the hands of an agent for a slaughterhouse.
The incidents were described in internal Department of Agriculture emails as "extremely serious," and "very serious," raising animal welfare and food traceability concerns and highlighting poor record-keeping and re-homing procedures at the charity. "Do the centres not 'vet' where the animals are going and do they keep records of where the animals go?" wrote one inspector at the Department of Agriculture, adding that "There is an issue in relation to traceability in relation to the food chain as it is unknown what the circumstances were before they arrived…" to AHAR.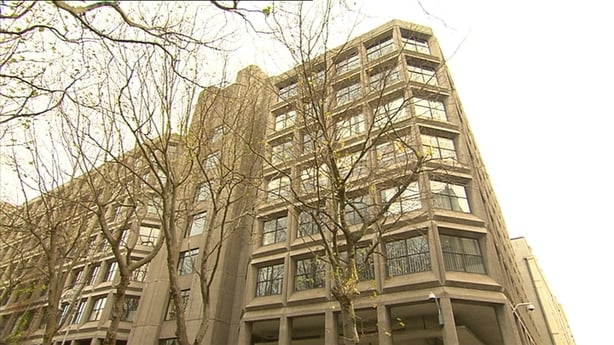 In April 2017, the department issued AHAR with an Animal Health and Welfare Notice stating "With immediate effect desist from taking in equines and assinines..." and submit to the department "robust and fully documented and fit for purpose re-homing policies, procedures and pre-departure checks that safeguard the welfare… and traceability of the re-homed animals once they leave AHAR…"
The charity quickly submitted its re-homing policy and was allowed to re-home existing horses in its stock on a case-by-case basis but it remains prohibited from taking in horses.
The charity has switched its focus away from horses to dogs and the welfare of some of these animals has also been of concern to the Department of Agriculture.
In another document released under FOI a senior official warned last September that the practice at AHAR of shipping animals abroad soon after surgery before their wounds had healed could cause an "international incident."
A department inspector wrote in an email that "…this is about breaches in Animal Welfare Law… A wound with stitches in, is an unhealed wound therefore a wound! If it is post spaying it's a serious wound!!!... We cannot have animals being transported to the UK with unhealed wounds – next we will have an international incident."
Concerns had been raised by the department after an animal charity in Britain posted pictures of a dog that had arrived from AHAR with infected wounds. In a statement to RTÉ Investigates AHAR said that the dog's wound had been "dry and healing well. Unfortunately the dog had licked the wound in transit, and that in turn made the wound raw." AHAR sends hundreds of dogs per year to the UK.
AHAR agreed to stop exporting dogs with sutures still present, a move described by a Department of Agriculture official in an email released to RTÉ under FOI as the " ... the minimum standard required by legislation- fitness to transport."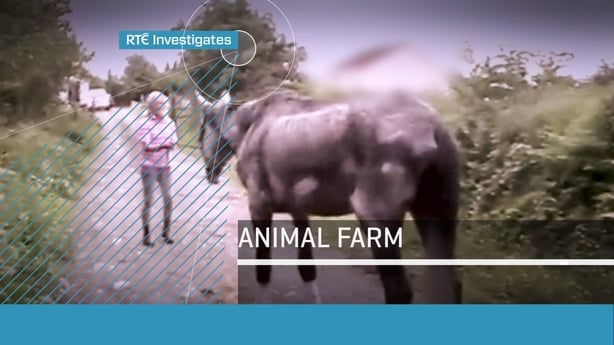 Despite welfare concerns the general health and body condition of animals kept at AHAR was deemed "moderate" in five Department of Agriculture inspection reports last year and "good" in one. Animal accommodation, including bedding and cleanliness, was deemed "fair" in three and "good" in three. Overall animal welfare was judged to be "satisfactory" in all six reports.
However, six written Animal Health and Welfare notices were issued by the Department of Agriculture to AHAR from January 2016 to Sept 1st, 2018, two of which were amendments to previous notices. No such notice was issued to any other animal welfare charity in Ireland in that 32-month period, according to the department.
AHAR has complained that it is treated unfairly by the Department of Agriculture. The AHAR chairman complained in an email to the department last December that a departmental veterinary inspector had a "vendetta against us". The chairman complained that "The welfare notices that are levied against us are totally uncalled for and are all too quickly issued when a simple instruction would have sufficed."
In a response, a senior department official stated that the inspector "flatly denies that he is waging a vendetta against AHAR", adding that he is "obliged to verify that AHAR is operating in accordance with National and EU legislation with regard to animal movements, animal identification and registration, animal welfare and veterinary medicine usage."
The official also referred to "a number of recent specific incidents, including the failure to dispose of a dead donkey in a timely fashion." The carcass was left in AHAR for almost two weeks. According to an investigation by the department, AHAR "allowed nine days to elapse before initiating arrangements to have the carcass removed for disposal." The carcass was finally collected by a knackery 12 days after the donkey died.
In its statement issued to RTÉ, AHAR said, "The reason why this equine was waiting to be collected for an extended period of time was caused by the severe weather conditions gripping the country at this time. We could only go on the information supplied by the disposal company who said that they were not able to get their trucks on the road."
A letter was subsequently sent by a Department of Agriculture inspector in November telling AHAR of its obligations under the law for the timely disposal of fallen animals and also reminding the charity that it had previously been written to about the same issue in 2016 and 2017. Referring to a different equine the letter noted that "Furthermore a Compliance Notice…directing the disposal of a decomposed equine carcass" to a knackery was issued to AHAR in February 2017.
In its statement to RTÉ, AHAR blamed "delays by the disposal company" and said that "As soon as an equine is euthanised by our vet the disposal company is informed."