People have been urged not to stockpile any medication due to a shortfall in some treatments.
Data published by the Health Products Regulatory Authority shows there are currently 216 medicines running low or out of stock in Ireland.
They include common over-the-counter remedies such as dry cough syrups and sore throats sprays, as well as lozenges.
The HPRA said the causes of the medicine shortages are multi-factorial, including issues with raw materials and manufacturing difficulties.
It said other factors include the level of respiratory illnesses in the community and a significant increase in demand for medicines used to treat seasonal conditions such as colds and flus in recent weeks.
In a statement, the HPRA said that "in some cases, this demand has been two to three times the normal level seen during the same period in previous years."
It said similar trends have been observed in other European countries who have experienced significant increases in demand.
The regulator said it is "engaging with all stakeholders, including suppliers, with a view to ensuring a coordinated response to this increased demand" to ensure that suitable medicines remain available to treat all patients.
"In the case of medicines used most often in Ireland, there are typically multiple forms, strengths, brands, and generic medicines available from various sources. Where some individual medicines are in short supply, alternative options such as alternative strengths, brands, and generic medicines remain available to ensure continuity of treatment."
It added: "In some cases where the medicine initially prescribed for the patient is unavailable, patients may be switched to a suitable therapeutic alternative following appropriate consultation with a healthcare professional."
The HPRA said given the wide range of available medicines to treat respiratory illnesses, "there is no need for healthcare professionals to order extra quantities of medicines, or for doctors to issue additional prescriptions."
It has also urged patients and the general public "not to seek supplies of medicines over and above their normal requirements. Doing so would disrupt existing stock levels and hamper the supply of medicines for others."
---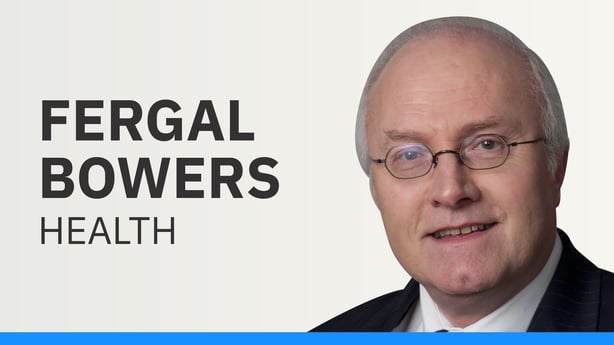 Medicine shortages - no reason to panic
Medicine shortages are not new and are part of a global problem.
The current difficulties are being exacerbated by the rise in flu cases, Covid-19 and respiratory infections.
It would be wrong for people to be overly concerned that they will not get their medicine.
There is also no reason for people to be stockpiling medicines, or over-the-counter products as this disrupts supply for others.
If a particular medicine prescribed by a GP is not available, an alternative can usually be prescribed and dispensed by a pharmacy.
However, switching prescriptions can cause some delay as the pharmacist may need to contact the GP about a shortage of the originally prescribed medicine and to get a different prescription.
The HPRA in Ireland monitors medicine shortages and says there are currently 216 medicines running low or out of stock.
There are often older generic medicines available too if there is a shortage.
Some of the difficulties are down to the different prices paid in different countries and pharmaceutical companies may be minded to move supplies to countries where they can get the best price.
An added issue is that while shortages are all over Europe, Ireland is somewhat at the end of the pipeline.
---
We need your consent to load this rte-player contentWe use rte-player to manage extra content that can set cookies on your device and collect data about your activity. Please review their details and accept them to load the content.Manage Preferences
It comes as pharmacists say that HSE information on medicine supply issues are "coming in four to eight weeks late".
Sheena Mitchell, based at Milltown Total Health Pharmacy in Dublin, said the information pharmacists receive is often outdated.
"We get information from the HSE in relation to the drug shortages but unfortunately it's coming in four to eight weeks late, so the information that we receive is either (a) outdated or (b) we have learned about ourselves through our ordering systems, in community pharmacies and through communication within the community environment."
Speaking on RTÉ's Today with Claire Byrne, she said they have been experiencing shortages for "several months now" and some of the out-of-stock medicines include the treatment for Strep A infection.
She said there are also "ongoing issues with paracetamol coming in and out of stock, and that has affected both the dispensary supply of paracetamol but it's also now starting to creep in to over-the-counter remedies that people would be used to buying to treat their symptoms".
Ms Mitchell said some brands are in short supply but "in most cases there are alternative brands", but "it just gets a little bit tricky when it comes to something like paracetamol because it's not a brand issue, it's actually down to a difficulty sourcing the active ingredient for all suppliers."
Call for CAP-style policy for medicines
North Dublin-based GP and vice-president of the European Doctors Association, Ray Walley, said Europe should look at a Common Agricultural Policy-style programme to give safe access to medication.
He said that shortages are "not a new thing", and that "it's a problem all over Europe but because Ireland is at the end of the pipeline, it's worse here".
Speaking on the same programme, he said when a patient is told a prescription can not be filled, that GPs then contact pharmacists to see "what is available and then we consider that" against the person's medical records.
Dr Walley said there is a concern about antibiotic resistance if there is a shortage of medicines and alternatives are used.
"Internationally we have a problem with antibiotic resistance. There's about 35,000 deaths occurring in Europe due to antibiotic resistance.
"We try to prescribe narrow-spectrum antibiotics which mean specific to a specific illness. And if they are not available then we are using broad-spectrum antibiotics and the problem with that is in time, be it this year, or three years or four years, we're going to have even greater resistance which makes us very concerned."
We need your consent to load this rte-player contentWe use rte-player to manage extra content that can set cookies on your device and collect data about your activity. Please review their details and accept them to load the content.Manage Preferences
Kathy Maher from Haven Pharmacy in Duleek, Co Meath, has called for a serious shortage protocol to be introduced.
Speaking to RTÉ's News at One, Ms Maher said that if a person needs an antibiotic they need it when it is prescribed, not a few hours or days later.
"We call on Government to introduce something that has been seen successfully introduced in other countries, such as a serious shortage protocol, and that will help manage when a prescription medicine is unavailable and still allows for timely, prompt, effective treatment for patients and that has to be our goal," she said.
"It uses pharmacists' expertise to switch to a safe therapeutic alternative," she added.
Ms Maher said: "The medicines we are seeing in short supply particularly are any cough medicines, throat lozenges, throat sprays and coupled with a rise in respiratory illness, we can see a real perfect storm has been created, in terms of people being able to manage their symptoms at home and they don't have the treatments to do so because of the short supplies."
Managing director of Azure Pharmaceuticals Sandra Gannon said that for essential medicines there needs to be at least one other source coming from an independent manufacturing and supply mechanism.
Speaking on the same programme, Ms Gannon said that 40% of medicines currently are from a single source and that makes it "very tricky" because there are not any other licensed suppliers available in the market to pick up the demand.
"In the case of the medicine index that we've done this month, there are 84 individual medicines that don't have any alternatives available, so the only alternative there is to go and source unlicensed medicines from other markets and pay the differential in price between Irish reimbursement price and the markets elsewhere. So if you want to buy amoxicillin to cover the shortfall here, you're buying it at twice the price of the reimbursement price here," she said.