A new national survey of patients' experiences in hospital during the Covid-19 pandemic has found that most patients did not feel they were at risk of catching the disease there.
Patients also said they were always able to understand staff when they were wearing face masks and visors.
However, 12% of respondents said they could not find someone on the hospital staff to talk to if they had worries or fears about Covid-19.
Over 10,700 patients responded to the survey, which was done in September last year by the Health Information and Quality Authority, the HSE and the Department of Health.
We need your consent to load this rte-player contentWe use rte-player to manage extra content that can set cookies on your device and collect data about your activity. Please review their details and accept them to load the content.Manage Preferences

The study was unique as it took place during a time of unprecedented disruption and restrictions on the provision of healthcare due to the pandemic and the cyber-attack on the HSE IT systems.
The areas needing improvement cited by patients were availability of emotional support, time to discuss care and treatment with a doctor, information on how to manage a condition after leaving hospital and the opportunity for families to talk to a doctor.
The survey shows that long waiting times in emergency departments remain a problem, with only 29% of people saying they were admitted to a ward within the HSE's target waiting time of six hours.
Patients who were admitted to small and specialist elective hospitals tended to report more positive experiences than patients who were admitted to medium and large hospitals.
Most patients, 83%, rated their overall experience of hospital care as good or very good.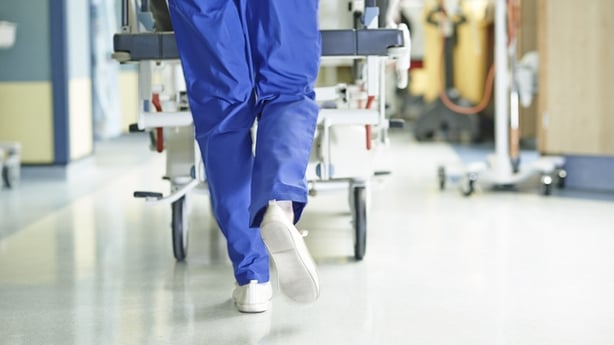 Areas of good experience included being treated with dignity and respect, clear answers from a nurse, help from staff to get to the bathroom, privacy while being examined or treated, confidence and trust in hospital staff and pain management.
The study says that the findings show that patients had a wide variety of experiences, both positive and negative, across their acute healthcare journey.
The national survey has been run each year since 2017 but was cancelled in 2020 due to the pandemic.
It is usually done each May but that was moved to September last year due to the cyber-attack on the HSE IT systems.
At the launch of the report today, Minister for Health Stephen Donnelly said it was an important piece of work that ensures the patient voice is central to the delivery of a more person-centred service.
HIQA CEO Angela Fitzgerald said the findings of the survey highlight how important it is to patients and their family members to have opportunities to talk to healthcare staff, to ask questions and to share their worries.
She said that these are areas that HIQA will focus on this year.
HSE CEO Paul Reid said that learning is a core component of delivering safe and effective healthcare.
He said that the majority of survey participants said they were always treated with respect and dignity in hospital.
Mr Reid said that the HSE will use the findings to continue to develop and implement quality improvement initiatives for patients.